Ian Ritchey appointed Honorary Professor at Durham University
29 April 2021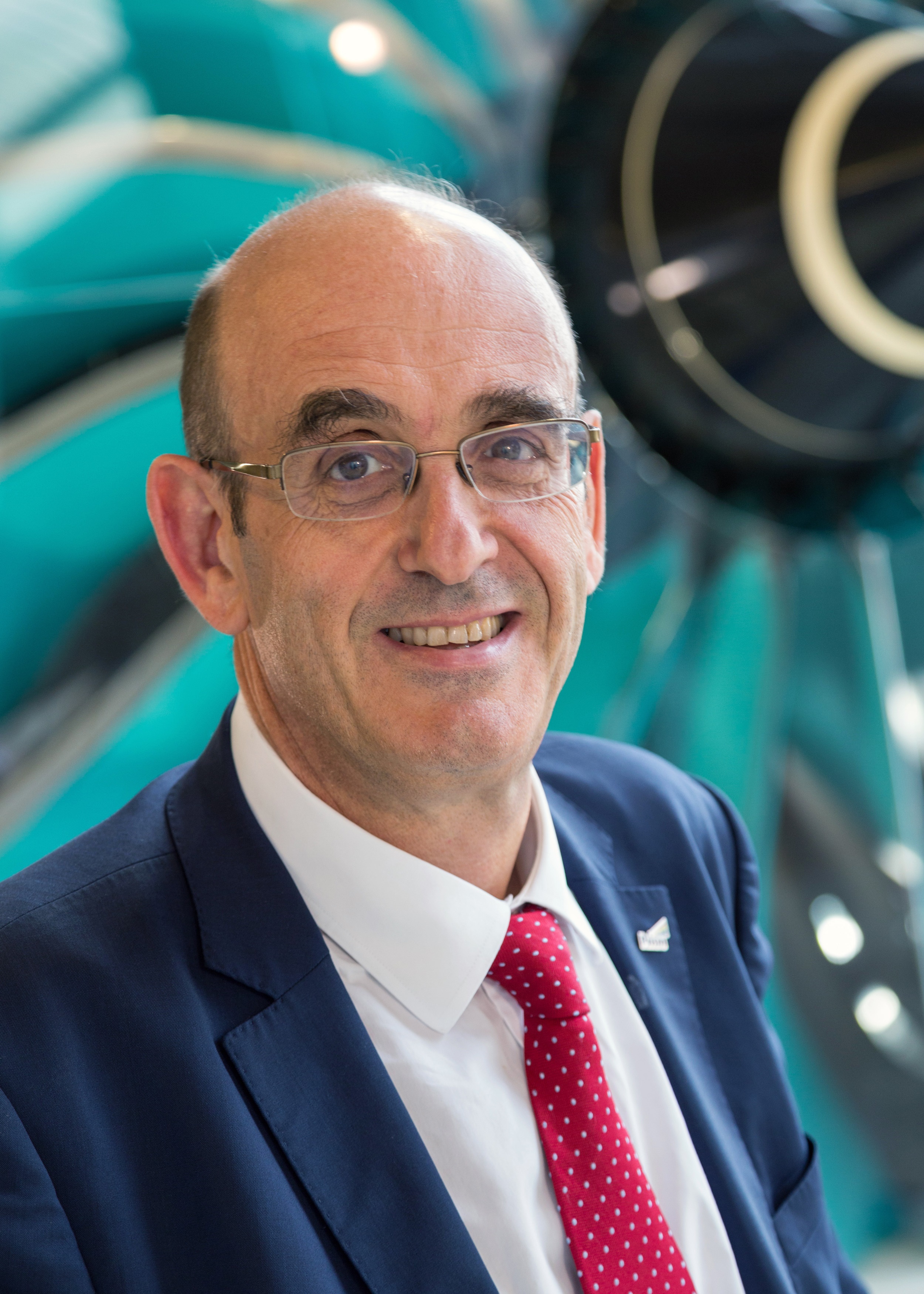 DEI is delighted to announce the appointment of Ian Ritchey as Honorary Professor in the Department of Engineering in association with Durham Energy Institute. Ian was formerly Group Chief Engineer at Rolls-Royce, and has a distinguished track record and extensive network of contacts in the Aerospace, Defence, Marine and Energy sectors. He is currently a Non-Executive Director at Tekmar Group, and an advisor to several engineering and technology businesses.
The Honorary Professorship at the University is in recognition of Ian's outstanding professional contribution and expert leadership throughout a career that has spanned multiple Engineering sectors, and his commitment to supporting University research and education.
Ian has been working with Professor Simon Hogg, the Head of Durham University's Engineering Department, and Durham Energy Institute to enhance our links with Industry and to increase our research impacts and student opportunities.
Most recently he has been supporting the development of the Energi Coast Innovation Group which is led by Professor Hogg. This group forms part of the North East Region Offshore Wind Cluster (Energi Coast) and aims to promote the innovations needed to maximise the economic benefit to the region from the opportunity presented by the development of offshore wind energy in the UK and internationally. The Innovation Group Leadership Team is made up of representatives from across the Offshore Wind sector including supply chain companies, major offshore wind developers, original equipment manufacturers (OEMs), universities, ORE Catapult and enterprise partnerships.
Ian has also advised on the development of the University's new Master of Energy System Management, which has just been launched with first student intake in 2021/22.
Ian's experience spans the Civil and Defence Aerospace, Marine, Nuclear and Energy sectors, and he has delivered major programmes at all stages of the product life cycle, from early-stage technology maturation, through product development and production into in-service support. Prior to his role as Group Chief Engineer at Rolls-Royce, he held several other leadership roles at Rolls-Royce, including Engineering Director for Defence, Vice-President Engineering for Commercial Marine, and Head of Aerospace Research and Technology.
As a Fellow of the Royal Academy of Engineering, he actively supports the Academy's work on Diversity and Inclusion, development of young engineers, and appointment of new Fellows. He is also a Chartered Engineer and Fellow of the Institute of Mechanical Engineers. He is an Industrial Cadets Ambassador for the Engineering Development Trust (an independent education charity that encourages young people to take up courses and careers in STEM subjects). He is also appointed as an Impact Assessor for the REF2021 exercise. Ian has previously been a full-time Professor and a Visiting Professor at Newcastle University.
Prof. Ian Ritchey said:
"Since my first interactions with the engineering team at Durham in the 1990s I have always been impressed by the calibre of the staff and students in the department. When I retired from full-time executive roles and returned to my home base in the North East, I was keen to build a relationship with the University.

"I have really enjoyed the range of activities I have been involved with over the past year at Durham University and look forward to building on that through this Honorary Professorship.
Prof. Simon Hogg, Head of Engineering at Durham University, said:
"I am delighted that Ian has accepted our offer of an Honorary Professorship at the University. He has a wealth of engineering knowledge and leadership expertise, which he is already using to support us in many ways. The growth of offshore wind energy and the decarbonisation of our energy system brings with it huge opportunities. The UK already is the global leader in installed offshore wind capacity with more that 10GW currently available. The Government's commitment to even more ambitious plans to decarbonise our energy system announced in the Energy White Paper in December, brings with it fantastic opportunities for the North East.

"Linking with Ian in this way is an important part of what the DEI is doing to position the University in a leading role to deliver the innovation needed to maximise the economic benefit to the Region. Ian's experience is also invaluable in relation to the guidance and mentoring that he will be able to provide to staff and students at the University."
Dr Joanna Berry, Director of DEI and Co-Programme Director of the new joint Master of Energy Systems Management (between DUBS and Engineering) said:
"Ian will be a superb addition to our team. He will inspire and enthuse our students, and I am excited to hear the many stories of innovation in action that he will be able to bring into my classrooms! Ian is a living example of the international excellence in engineering and technology for which Durham is renowned, and our students will benefit from both his theoretical and practical knowledge. As a colleague in Durham Energy Institute, Durham Business School and in our School of Engineering, I could not be more pleased to welcome him."
Interview with Ian Ritchey
To mark the award of the Honorary Professorship DEI's Dr Joanna Berry interviewed Ian Ritchey to find out about what he hopes to achieve working with Durham University staff and students; his work with Professor Simon Hogg on the Energi Coast Innovation Group; the biggest Engineering challenges we currently face and how to encourage more young people and women to consider a career in Engineering.