New Master of Energy Systems Management
12 April 2021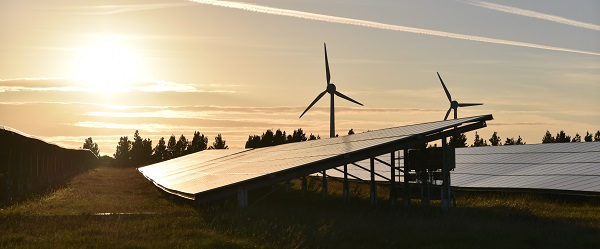 DEI are pleased to announce we have launched a new Master of Energy Systems Management (MESM) programme, starting in September 2021, and it is already receiving a great response!
The one year full-time programme, will be taught by the Business School, and the Department of Engineering, in partnership with the Durham Energy Institute. We plan to introduce a part-time online and blended option for the following academic year.
Moving towards Net Zero
Climate change is an indisputable reality. Universities around the world need to prepare students with the right skills to support the essential move toward Net Zero across the globe; balancing greenhouse gases produced, with greenhouse gases removed from the earth's atmosphere.
Technical and strategic
"In the year the UK hosts the UN Climate Change Conference, COP26, it's hugely exciting to be launching this new programme. It could not be more timely or appropriate, as it will provide students with both the technical and strategic information, they will need to work towards achieving net zero and tackling the global challenges with which climate change confronts us.
Students from all over the world will bring together their different perspectives on these global challenges, in the context of the United Nations strategic development goals. We will inform their learning and responses to these through the world-class research and intelligence of our University's exceptional academics, with the support of the Durham Energy Institute." Dr Joanna Berry, Associate Professor in Entrepreneurship and Co-Director of the programme.
Transformational business leaders
The programme addresses the need for future business leaders to understand and support the economic and environmental transformations required as the world moves to zero carbon operation.
Students will develop skills in technologies of energy conversion, as core modules cover a range of business and relevant engineering subjects, including, amongst others:
the future of vehicles
net zero challenges
renewable energy technologies.
A blend of expertise
"This is an incredibly exciting time for anyone involved in energy. The transition to a zero-carbon future is gathering pace worldwide, and there is a strong need for leaders with high level skills in both technology and management.
This bold new course will produce future leaders who are as comfortable talking about technology as they are about strategy. This blend of expertise will be hugely valuable in the future energy industry and their skills will accelerate the transition to a net zero world." Dr Grant Ingram, Associate Professor in Thermodynamics and Fluid Mechanics and Co-Director of the programme.
Collaborating with industry
With strong links across industry, there are opportunities for engagement throughout the year. Students will also undertake a Strategic Business and Engineering Project, a major piece of independent work involving an in-depth investigation of a specific topic or issue.
"The need to decarbonise and reduce the impact of energy production and use, while making it affordable, flexible and always available, is one of the biggest challenges the world is facing.
This new Masters degree will provide students with a deep understanding of the challenges, opportunities and innovation required to achieve net zero." Brian Matthews, Member of the Advisory Board at the Durham Energy Institute.
In the news - increasing demand for Sustainability focused Management
An article on 'The Rise Of Sustainability Master's Programs' in Poets and Quants states that:
"Demand is rising for programs that teach the necessary skills to enable the next generation of business leaders to make an impact on the world without damaging it — and nowhere is it rising more swiftly than at the master's level."
The article showcases some of the top global sustainability and socially conscious management masters, including the new DEI-affiliated course which will have its first intake of students in September 2021 starting in 2021.
Joanna Berry, co-director of Durham Energy Institute and the new Masters in Energy Systems Management in the article is quoted as saying:
"Postgraduate qualifications that link engineering with business and management are not new, but the low carbon energy transition is. With COP26 coming to Glasgow at the end of the year this is a great time to develop management education to reflect and enact policy,"

"It is important that the students go on to become 'holistic graduates' who can think across boundaries, understand the engineering language needed to manage those actually running energy systems and also the commercial, economic policies and political strategies underpinning them."
Durham will also be offering scholarships to applicants from low-income backgrounds to help overcome any barriers to learning for those with the right ethos and aptitude.
More information