Bringing Defence Simulation Training Technology to Offshore Wind
16 April 2021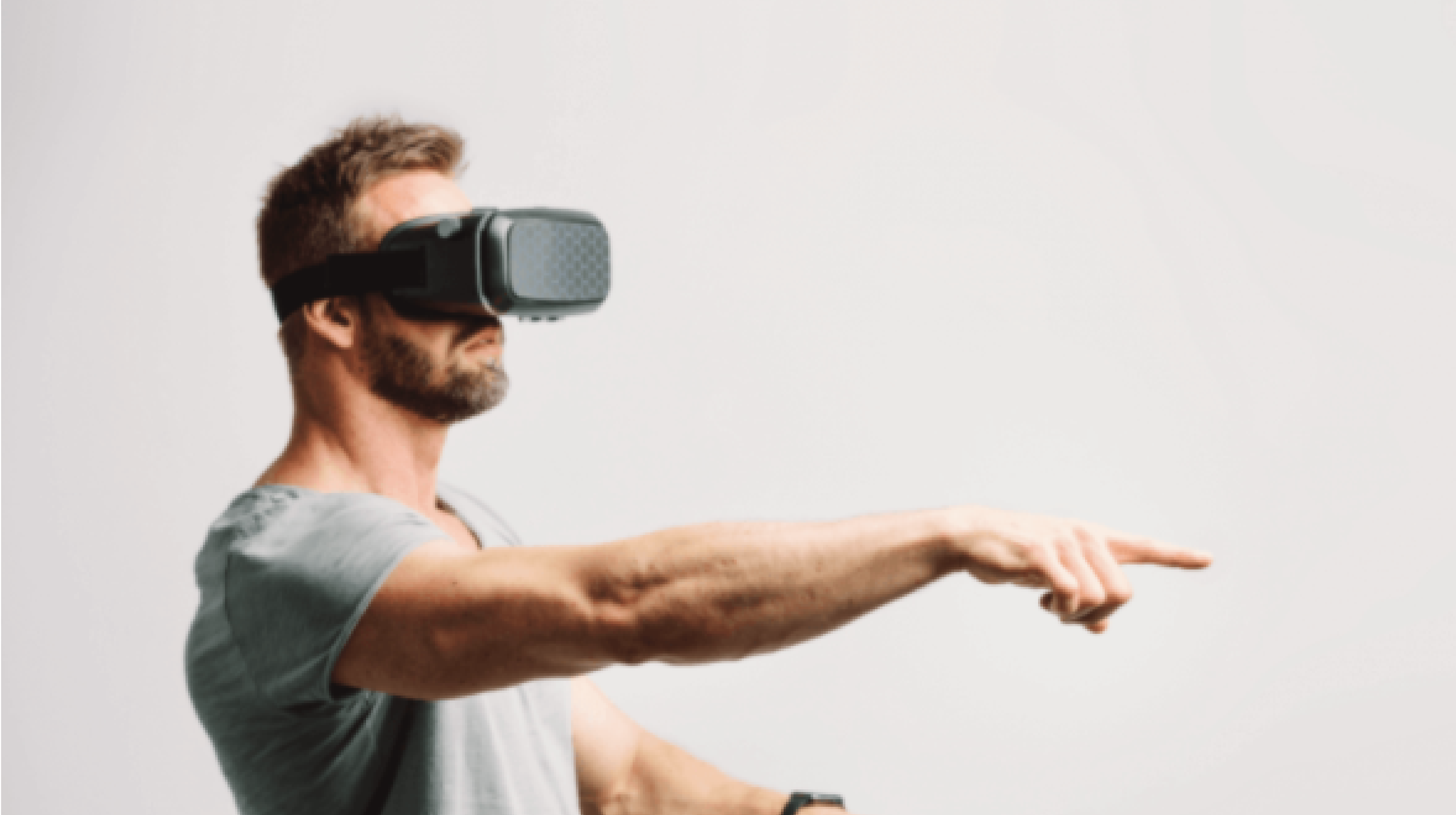 Immersive technology company VRAI awarded Offshore Wind Growth Partnership funding with Durham University Energy Institute in England's North East
Data driven VR simulation company VRAI has won Offshore Wind Growth Partnership (OWGP) grant funding to develop better ways to train and scale the UK offshore wind workforce. VRAI, based in Gateshead's Proto Centre, and Durham University's Prof Simon Hogg, Ørsted Professor in Renewable Energy at the Durham Energy Institute, were one of 12 companies to secure £1.2m in support. VRAI creates data driven VR simulation training for high hazard environments, with clients including leading organisations such as the IAG in Heathrow Airport, the United Nations in Somalia, and the RAF.
This innovative project will see VRAI bringing cutting edge virtual reality simulation training, more commonly used in military training, to the offshore wind industry. The project is intended to find better ways to train employees at scale, remotely and with data driven insight. This project is funded through OWGP, which was launched in June 2019 and is a key part of the Sector Deal between industry and Government with a budget of £100m over a ten-year period. Funded by members of the Offshore Wind Industry Council (OWIC) and delivered by ORE Catapult, the OWGP is a long-term business transformation programme that aims to support offshore wind supply chain growth in the UK.
The project follows VRAI's expansion into England's North East region last year, where they opened their UK headquarters at PROTO in Gateshead, the UKs only immersive tech cluster. VRAI's focus on the region corresponds with the company's ambitions to stay close to its customers and local talent, with over 5,000 computer science graduates qualifying annually in the NE.
VRAI have created 3 full time jobs in the NE since last October based on their work with the Defence and Security Accelerator (DASA) and RAF X in RAF Leeming. VRAI plan to continue their growth over the coming year and expect to double the number of full time employees in the North East by the end of the year.
The Durham Energy Institute, with their strategic partners Ørsted, the Energi Coast and Aura Offshore Wind Clusters and Offshore Renewable Energy Catapult plays its part in ensuring that the UK achieves 40GW of offshore wind installed capacity by 2030, and exports this technology and expertise globally.
Expansion of offshore wind is central to Government plans for a net zero future and sustainable economic growth in the UK. It includes the ambitious target for the UK to build on our leadership in offshore wind to target 40GW by 2030 – enough to power every home in the UK – which alone will support up to 60,000 jobs.
A research study commissioned by the North East Local Enterprise Partnership (North East LEP) into the opportunities the offshore wind sector presents for economic growth and employment in the North East, has found that there is potential for significant growth in the number of jobs in both the direct and indirect supply chains servicing the sector. They estimate that offshore wind could create up to 9500 direct and indirect jobs in the North East.
Commenting on the project, Simon Hogg, Ørsted Professor in Renewable Energy, Durham Energy Institute and Energi Coast Innovation Group lead said:
"Durham Energy Institute are delighted to be part of this new project in partnership with VRAI. We believe the data driven virtual reality training VRAI is developing will be a great asset for training and skills development in the expanding regional work force for offshore wind. Further strengthening our region's position in the UK, and global offering in offshore wind. Being able to attract such an exciting cutting-edge technology to the region and offshore wind is a real testament to the strength of the North East Offshore Wind sector and opportunities for growth that it represents. This is a wonderful example of the innovation opportunities we are helping to develop through the Energi Coast, regional offshore wind cluster, Innovation Group."
Commenting on the project, Lord Gerry Grimstone, Minister for Investment said:
"The offshore wind sector is a major British success story and partnerships like the one between VRAI and Durham University help ensure the UK stays at the forefront of global innovation in renewables. I am pleased to see funding for from the Offshore Wind Sector Deal supporting the development of new capability here in the UK.

"It's fantastic to see this Irish investment into the North East develop as expanding the UK's offshore wind capability will be key as we build back better, and greener, from Covid-19."
Commenting on being awarded the project by OWGP, VRAI Managing Director, Niall Campion, said:
"We are delighted to be part of this exciting partnership with Prof Hogg to support the expansion of the offshore wind industry workforce. I think this partnership shows the potential for the "levelling up" agenda to be supported by the high quality technology companies in the North East of England, as well as our top research institutes. Data and technology could fuel the next economic boom, as oil did in the past."