Overview
Ms Sarah Seeley
Research Student
---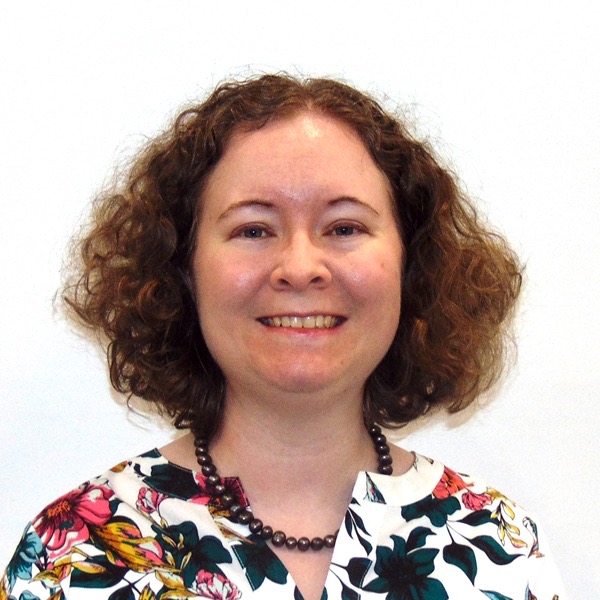 Biography
Academic Background
MSc Palaeoanthropology and Palaeolithic Archaeology, with distinction, from the University College London (2019). Dissertation title: Taphonomic Comparisons of Dinosaur Bonebeds and Early Hominin Archaeology Sites
B.S. in Geology with a Minor in Music from Brigham Young University - Provo (2010)
Research Topic
Exploring the effects of insects on prehistoric post-depositional environments
Abstract
In modern contexts, forensic entomologists can look at the invertebrate faunal successions on a body to determine the timing and circumstances of death. Insect evidence in archaeological contexts offers clues about the season of death as well as nuances in past funerary practices. In palaeontology, insect damage on fossil bone offers insight into depositional environments and taphonomic sequences. However, there is a paucity of osteophageous arthropod traces and behaviours reported across the paleontological, forensic, entomological, and archaeological literature that requires further investigation.
I am primarily interested in using insect evidence to study decomposition in early human contexts. The purpose is to gain insight into the behaviours of extinct hominins and early modern humans, as well as to better understand the climatic and environmental conditions in which they lived and died.
A major part of my research seeks to address the gap in reported osteophageous insect behaviours through experimental work with dermestid beetles, Dermestes haemorrhoidalis. The starter colony for this project was generously donated by the Natural History Museum at Tring. I am seeking to better understand environmental pressures and factors that encourage osteophagy in these insects. My goal is to develop a methodological approach that potentially enhances the identification of insect damage relative to other taphonomic effects, and which expands environmental interpretations related to insect damage on bone through the use of dermestid-prepared museum specimens and experimental specimens as a proxies.
Honours & Scholarships
Durham Doctoral Studentship - Faculty of Social Sciences & Health - 2021-2024
Julie M. Baer Scholarship, BYU Department of Geological Sciences - 2008-2009
K. Anthony Snow Scholarship, BYU Department of Geological Sciences 2007-2008
Brigham Young University Chapter of the National Society of Collegiate
Scholars 2007-2010
Brigham Young University Chapter of Phi Eta Sigma (inducted 2007)
George G. Hansen Scholarship, BYU Department of Geological Sciences 2006-2007
Presentations
Seeley, S.E., Reeves, J.S., Douglas, M., Braun, D.R. (2018) Lithic Taphonomy and Digital Hydrogeologic Models: A GIS Based Approach to Understanding the Formational History of Surface Assemblages. Poster presented at the annual meeting of the Society for American Archaeology.
Bybee, S.M., Seeley, S.E., Branham, M.A., Whiting, M.F., Crandall, K.A. (2010) Phylogenty of Holodonata: Can DNA inform more than 300 million years of morphology? Contributed paper, annual meeting of the Entomological Society of America.
Seeley, S., Britt, B. (2010) The Tale of the Missing Epiphyses: A Taphonomic Investigation of the Dinosaur National Monument Sauropod Quarry. Oral Presentation (student competition), BYU College of Physical and Mathematical Sciences Spring Research Conference.
*Won the undergraduate Geology Department Award for 2010.
Teaching Experience
Forensic Entomology Lecture, Master's Module on Forensic Archaeology and Anthropology: Theory and Practice, Durham University, January 18, 2023.
Tutorials, Marking, & Support, Durham University (Durham, UK)
ARCH1121 D

iscovering World Prehistory - Michaelmas (October) 2022 to present
ARCH2181

Developing Archaeological Research - Epiphany (January) 2023 to present
Adjunct Professor, Utah Valley University
Courses taught:
ANTH 3830 Biology & Culture - 2021
ANTH 2030 Archaeological Method & Theory - 2020
Teaching Assistant, Brigham Young University (Provo, UT)
Lab sessions taught:
Intro to Geology, Summer 2010 under Prof. Randy Skinner
Physical Science, Fall 2009 under Dr. Jani Radebaugh
Geology for Engineers, Fall 2008 under Prof. Eugene Clark
Related Experience
Barnham Paleolithic Research Excavation Student Scholarship, British Museum & Natural History Museum London (Suffolk, United Kingdom) - Summer 2019, Summer 2022
British Museum Volunteer, Franks House (London, England) - 2018-2019
Koobi Fora Field School (Koobi Fora, Kenya) - Summer 2017
Music Component Intern - NASA BEST Student Multimedia Internship (Through University of Maryland, Baltimore) - 2008
Lab Technician, BYU Museum of Paleontology (Provo, UT) - 2006-2008
Memberships in Scholarly Societies
British Association for Biological Anthropology and Osteoarchaeology (BABAO), Student Member - 2023
Entomological Society of America (ESA), Student Member (graduate) - 2011, 2023
Royal Entomological Society (RES), Student Member - 2022
The Prehistoric Society Student Member - 2023
Research interests
Paleolithic Archaeology
Osteophagous and Necrophagous Insect Taphonomy
Hominin Mortuary Behaviour
Site Formation Processes