Boldon House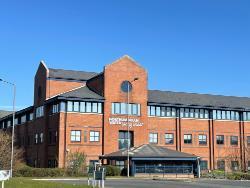 Status: in development
We are investing in our staff and the facilities available to them. As part of this, and in line with our space management requirements, we have acquired Boldon House in Pity Me, Durham to gain the required space to enhance the academic and student experience on-campus and better support our staff.
Even with our new hybrid working model, we cannot accommodate our current plans without acquiring additional space, but we do not have space on our existing campus to build anything new of this size.
Boldon House gives us an opportunity to relieve some pressure on space and deliver a better experience for staff and students, taking into account the impact on the communities with which we engage.
Timeline
Internal consultation on potential moves: March 2022 onwards
Internal works and refurbishment due to take place: Summer 2023 onwards
Planned relocation date for teams moving into the building: March 2024
Boldon House
If you're a member of staff, visit our SharePoint site for more information