Impact Case Studies
The Department of Classics & Ancient History is committed to promoting the social and cultural benefits of research through engagement with and learning from a broad range of audiences. It aims to produce research that informs public understanding and contributes to well-being. We work with national and regional partners, including museums and schools. Our activities stretch from the Department's Twitter account (@Durham_Classics) to major Impact Case Studies currently at various stages of development. Below you will find some information on these Impact Case Studies and a selection of recent national and international examples of outreach and engagement by members of the Department. We aspire to enrich, inform and change through our research.
Romosexuality: sexuality and censorship
Professor Jennifer Ingleheart's research on Roman sexuality and its reception brings a previously neglected aspect of the history of sexuality to public attention, and informs new approaches to erotica, marginalised books and authors, and censorship. Ingleheart's research led the Bodleian Library to display its Phi collection of 'improper' books for the first time, influencing curatorial practice and increasing knowledge of a little-known collection. Her Bodleian display, related events, and work with other cultural organisations aspire to alert a wide audience to Rome's importance in the history of sexuality; by inviting reflection upon marginalised works and the policing of sexuality, the project aims to increase knowledge of the history of sexuality, particularly for LGBTQ people.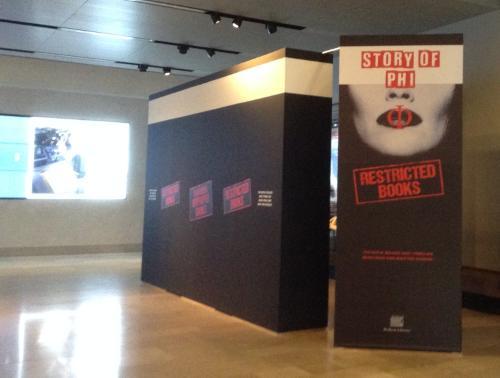 Further impact projects are in development in the area of ancient drama by Dr Lucy Jackson and Dr Erica Bexley! In addition, Dr Goldschmidt's Fragmentary Modernisms: The Classical Fragment in Literary and Visual Cultures, 1896-1950, funded by the AHRC, focuses on classical scholarship, museology and modern artistic production. The project offers opportunities for outreach and engagement with the wider public through museums, libraries and galleries, the creative sector, and education: see https://gtr.ukri.org/projects?ref=AH%2FS01201X%2F1
Diogenes: Open access to Ancient Greek and Latin
Diogenes is free software developed by Professor Peter Heslin which enables anyone with an internet connection, and especially those without convenient access to a good library, to read classical Greek and Latin texts from comprehensive collections of authoritative editions. Diogenes offers free access to classical texts and to integrated morphology and dictionaries for language learners. A major rewrite of Diogenes, Version 4, was launched in September 2019, alongside a completely new webapp, DiogenesWeb, which runs on phones and tablets.
Living Poets
Poetry is personal: readers draw upon their own experiences to understand ancient texts, and to construct biographies of the ancient poets, across the afterlives of antiquity. Dr Ed Richardson, building on the work of Dr Nora Goldschmidt and Professor Barbara Graziosi, has used research insights to develop a radically decentred, personal model of outreach.
A set of activities, including teaching materials, an exhibition and performances, makes space for pupils and readers to value their own biographies and life-experiences as tools for understanding ancient literature. The project aims to transform access to classical lives and letters in some of the most socially and economically marginalised areas, schools and communities in the North of England.
The Durham and North East Classics Network was founded in 2019 and based in our Department. The Network is focused on introducing new audiences to Classics, by working with teachers in schools where Classics provision has not previously been part of the curriculum. Durham County Council stated:
'The work of the Classics department has raised awareness within the council of how classical subjects can be used across the curriculum to support learning and teaching.'
The Network encourages pupils to find connections between their own life experiences and ancient literature, and so to gain new perspectives on both. It allows pupils to make their voices heard, through Classics.
Engagement activities
Public engagement is also an important and ongoing part of the work of The Durham Centre for Classical Reception, offering members of the public a chance to learn more about Durham's research in Classical Reception from recent exhibitions, broadcasts, and public events and debates - including a visit from the director Oliver Stone.
Classical Impressions in Contemporary Poetry: Katie Byford
International Women's Day: Ancient Voices, Modern Words: Conversations on Dido, Medea and Medusa
Inaugural LGBT History Month Annual Public Lecture, sponsored by the Department of Classics and Ancient History: Sebastian Matzner: "Forgetting Plato: Classical Alternatives to Theorizing Male-Male Desire in Fin de Siècle Germany".
Careers talk from alumnus and Goldman Sachs Managing Director StephenWithnell
Daily Life in Ancient Lebanon
Oliver Stone visit to Durham Classics: Alexander