Study With Us
Our Durham Department of Classics and Ancient History is one of the largest in the UK, and enjoys a high reputation in this country and internationally.
We have a large number of full-time academic staff, who between them specialise in the languages, literature, history, culture and philosophy of the Greco-Roman world, as well as its impact on later centuries up to the present day. We offer students a wide range of modules within our three Single Honours programmes - Ancient History, Classics, and Classical Civilisation - and two Joint Honours programmes, Ancient History & Archaeology and Ancient, Medieval & Modern History.
Find out More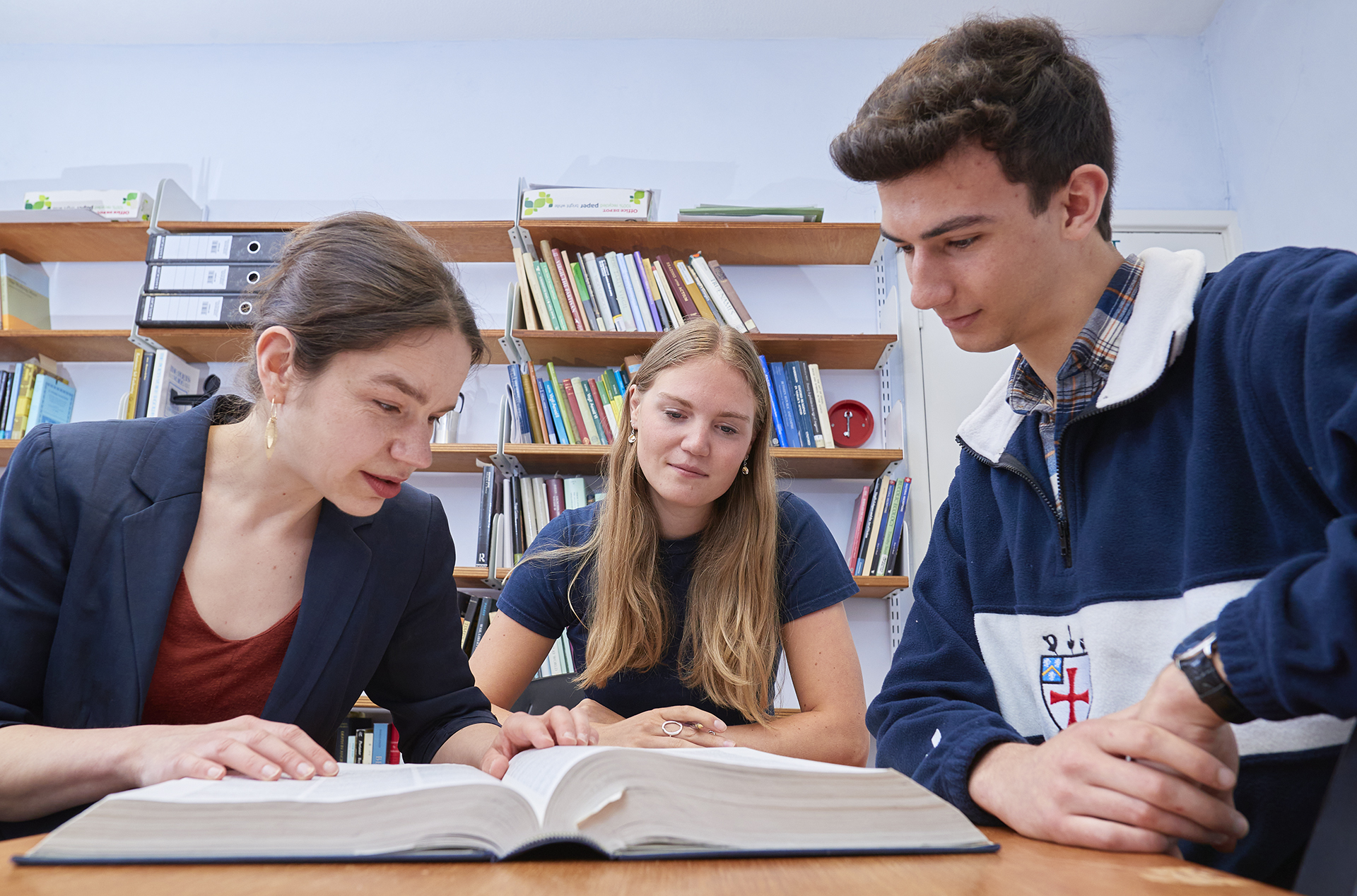 Studying Classics at Durham was the best academic choice I have made in my life so far. I have done both a BA and an MA here and can thus say with confidence that the courses are rigorous and yet still gave me the chance to explore new avenues I never expected I would go down on. It's here that I fell in love with ancient philosophy and Middle Platonism in particular (if you do not know what that is, don't worry you'll have the chance to find out soon enough!). Couple this with one of the most supportive environments at the entire university and I can promise you that you will have the time of your life studying Classics and Ancient History here. And as a top tip: be sure to get involved in the department! Either by volunteering for the Classics Society or the departmental library – I've done both and am now using my Latin whilst working as librarian – a job my time at Durham has perfectly prepared me for.
Arved Kirschbaum
Previous Classics and Ancient History Student
Read more about student life in the Department.
Find out more
Find out more about studying with us:
Durham Tours
Fancy taking a virtual tour around Durham? Our brand new 'Durham University Tours' app is available now in the Apple App Store and Google Play Store!
Learn more about our virtual tours