Congratulations and Welcome to the Department of Classics and Ancient History
Dear Classicists,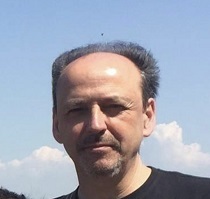 Congratulations on your place at Durham and very well done on all the hard work that you have put into your studies at school/college or on your Foundation programme this year. We are very much looking forward to welcoming you on campus and meeting you all in our Induction Week activities.
You'll find our Department friendly and welcoming and I am delighted that you'll be joining the Durham Classics community.
With all best wishes for a fun, informative and inspiring welcome week and a fantastic first term.
Roy
Professor Roy Gibson
Next steps
Follow the links below to complete your enrolment and find out more about starting your studies at Durham:
Register for specific modules using Banner Self Service
Find information on your Welcome and Orientation week that is relevant to you
Your first week in Durham – University Induction Week Events Timetable
The Timetable has been designed so College events don't clash with any of your academic departmental events, but offer you lots of opportunities to meet your fellow Freshers, find your way around and settle into student life.
To help you keep track of where you need to be, and what you need to do during your first busy days at university, in your College and your Department, we have created a day-by-day University Induction Planner. This should help you to plan your schedule, so you don't miss anything - from being issued with your Campus Card or meeting the staff in your Department, to trying out for a sports team or joining a student society.
Your Personal Induction Planner