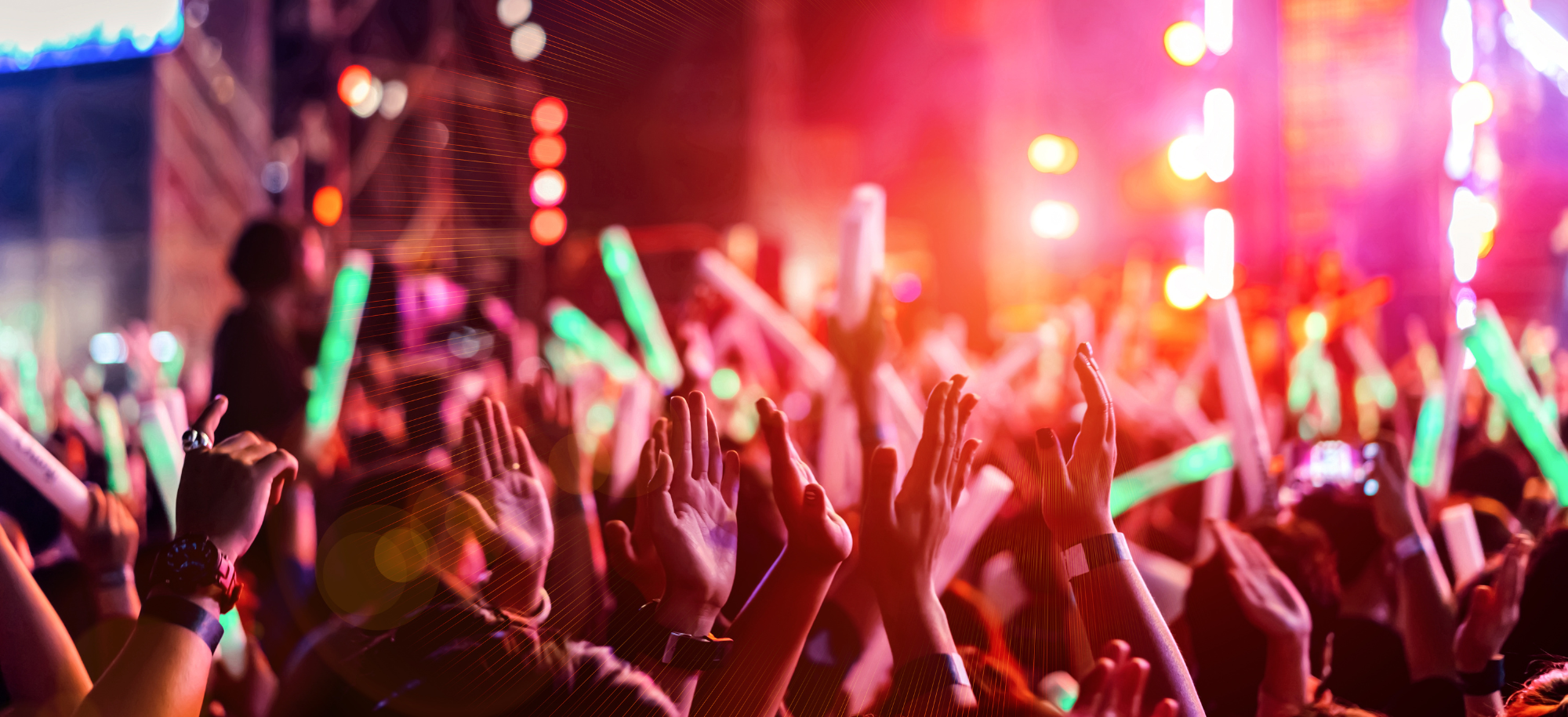 Research by our Durham Law School has found that the set up and culture of music festivals can create dangerous spaces where sexual violence and harassment can be perpetrated. As we approach the music festival season, we caught up with Dr Hannah Bows to tell us more.
Can you tell us what you found in your study?
Women in particular experience a range of sexual harassment and sexual abuse in public spaces and our study shows that music festivals are no different.
The women we spoke to experienced a range of different forms of sexual harassment and abuse at festivals in the UK. Even though sexual harassment and violence is common in lots of spaces, we found that there may be some features of music festivals that make them particularly dangerous.
What kind of experiences did the women talk about?
The women told us about a whole range of experiences and incidents including verbal aggression, such as catcalling, wolf whistling and intrusive comments that might be seen as traditionally more minor forms of sexual harassment.
They also experienced physical assaults, including being followed back to their tent, being groped in a crowd without knowing who had done it, and very serious sexual violence, such as rapes or attempted rapes.
How did the women deal with these kinds of risks?
We know that women in general already engage in a whole range of techniques to try and reduce the chances of sexual violence happening. At festivals, women use a lot of the same tactics to manage that risk.
Some women simply stopped going to festivals, others would change their clothing, avoid being on their own, or limit their alcohol intake.
What makes music festivals dangerous spaces for women?
There may be some specific features of festivals that are more conducive to sexual violence.
Culturally, for example, people often attend festivals because of this sense of freedom, of liminality, of having a sort of boundless space where rules don't apply. Unfortunately, for some people who have that attitude, it also means that they may think rules around sexual violence don't apply either.
In terms of their physical layout, the big commercial festivals are held on very large sites with thousands of people coming together to watch acts in very crowded areas. This makes it difficult to monitor what people are doing, and almost impossible to detect sexual violence and respond to it when it happens.
The other issue is that the camping areas are often quite a way from the stage area, involving a fairly long walk in the dark with minimal security.
What needs to be done?
In recent years, music festival organisers have become very much aware of this issue and there seems to be a real appetite for doing something about it.
One of the exciting things about festivals is that they can change their layout quite easily from year to year.
We would really like to see festivals explore how they might redesign their sites so that they not only change the physical layout, but actually how that then affects the interaction that people have in those spaces and hopefully make it more difficult for someone to perpetrate sexual violence.
Find out more
Watch the

full interview

with Hannah on YouTube

Read about the

research

.

Follow Dr Hannah Bows on

Twitter

.

Our Law School is a world leader in legal education. We are ranked 5th in The Complete University Guide 2023 and 46th in the QS World University Rankings by Subject 2023, up from 49th in 2022.  Our award-winning academic staff deliver a cutting-edge, research-led curriculum through small-group teaching that is much prized by employers. Our graduates go on to great things and include some of law's leading figures, for example, current or previous members of the UK Supreme Court, the Court of Appeal, and Members of Parliament. 

Feeling inspired? Visit our

Law School webpages

to learn more about studying with us.