Lumiere 2023
A nocturnal art experience with spectacular light installations by over 30 artists from 16 – 19 November. Discover more about Durham University and Lumiere.

Welcome to Durham University at Lumiere 2023
We're excited that Lumiere will once again return to the City, and pleased to be supporting this as a major partner. We're also glad to be able to host several installations on our buildings and land, enabling visitors to explore the City of Durham and enjoy the festival.
It's great to see that world-class research taking place here at Durham is inspiring the art that will be exhibited at Lumiere 2023, in particular Daniel Canogar and his piece Universal Loom. This new commission will be created with astronomical data provided by the ground-breaking work conducted by our physicists, led by Professor Carlos Frenk.
Discover our installations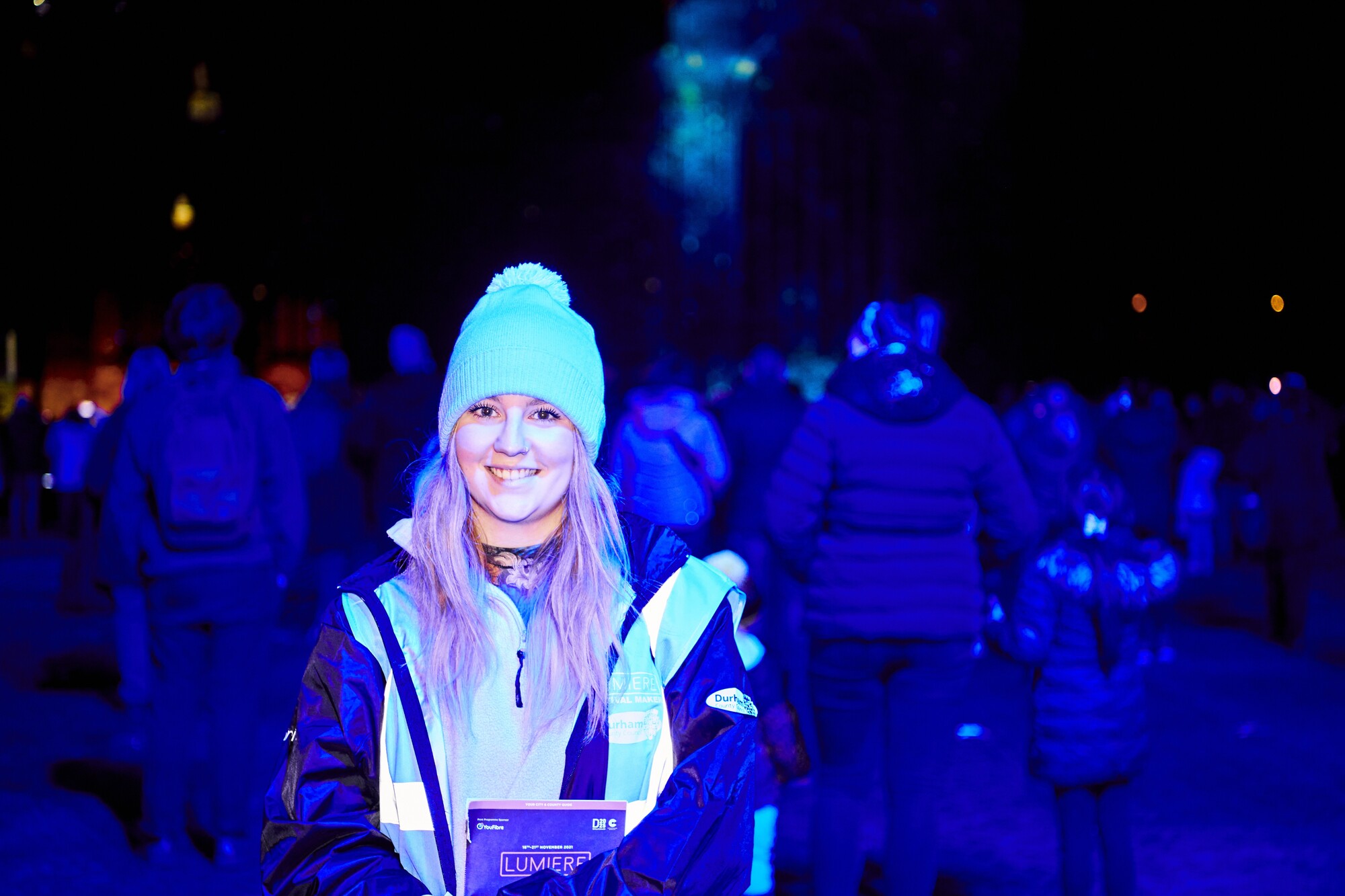 Student and Staff Volunteering Opportunities at Lumiere
These roles are ideal for someone who is volunteering for the first time, or a seasoned professional. A great CV enhancer, with no previous experience required. Free Park and Ride pass provided.
Lumiere 2023 Trailer
Lumiere 2023 will be the biggest yet in Durham, with world-renowned artists Ai Weiwei and Rafael Lozano-Hemmer featured in a programme that will illuminate the city. Visit the Lumiere website to explore over 40 international artworks, including a selection of works in Bishop Auckland, as part of a biennial spotlight on the wider Durham County. Free for everyone to attend.
Explore all artworks
Student Life at Lumiere
Discover more about how our students recorded the soundtrack to the centre piece of the 2021 Lumiere Festival. Explore Durham by night with English graduate Ruby, and winter in Durham with international student Tia. Criminology graduate Cynthia also covers this must see event in her blog.
Read our student stories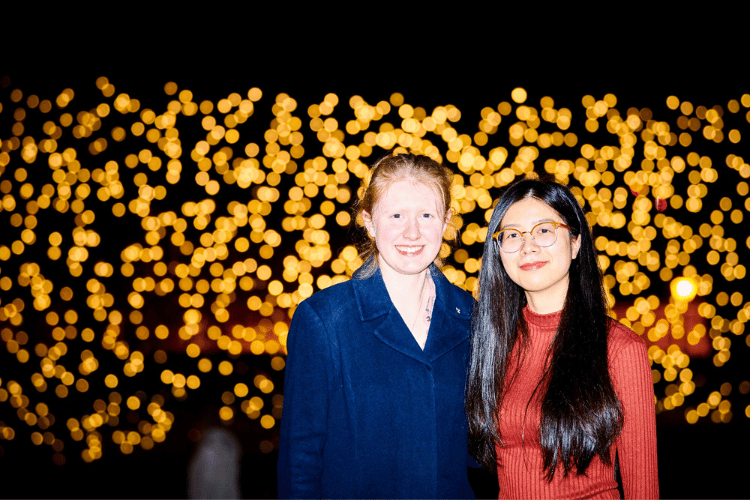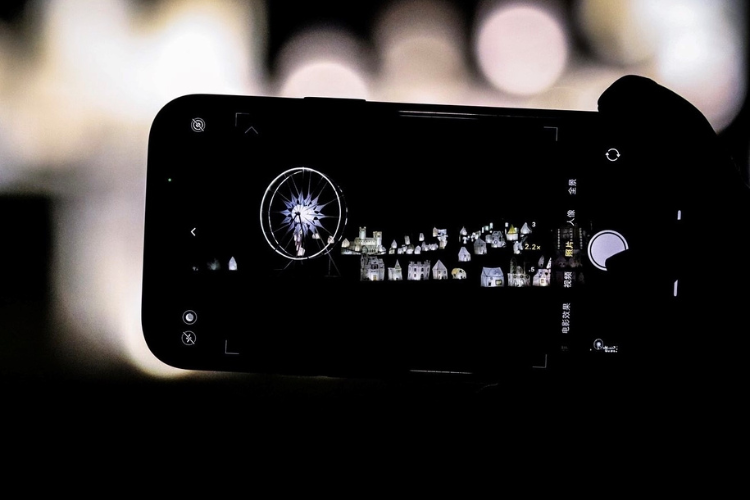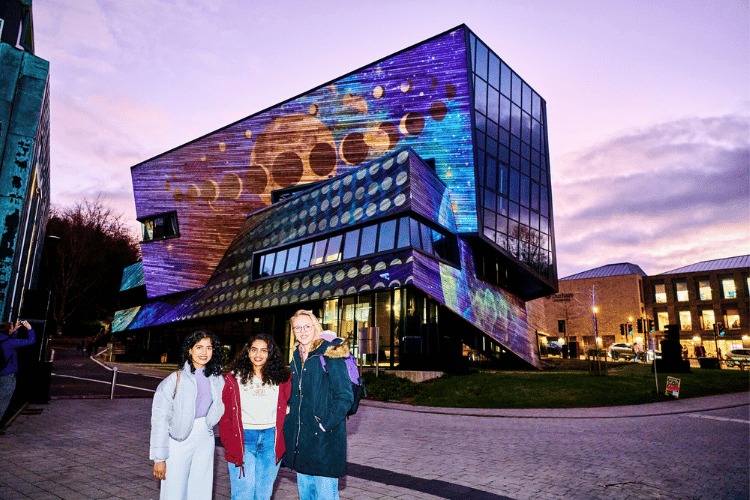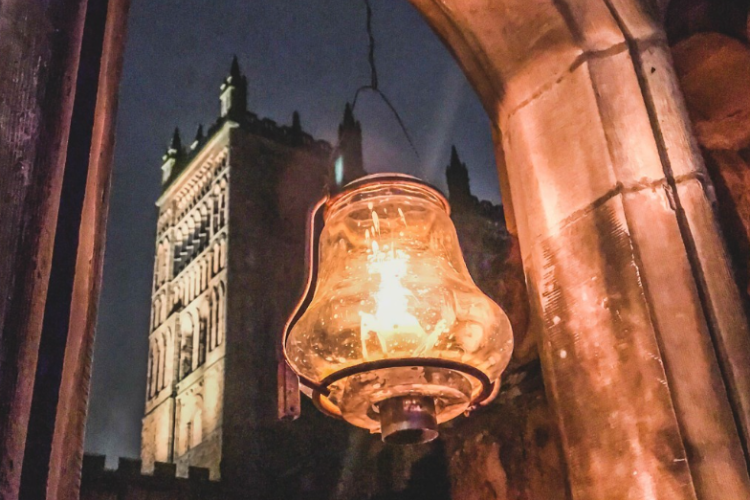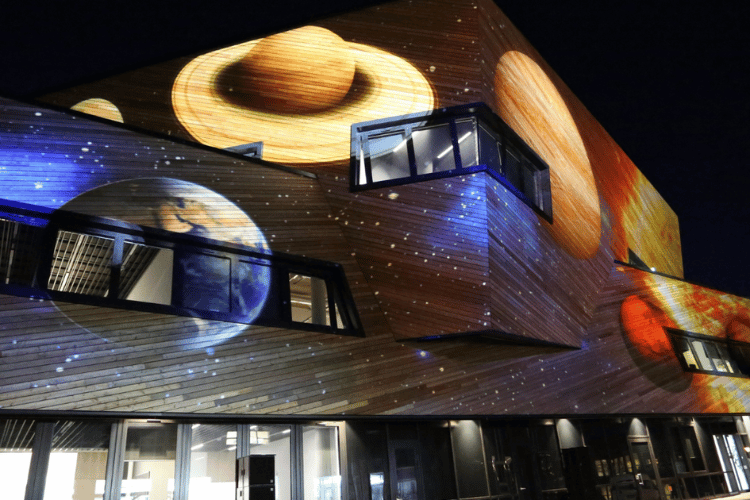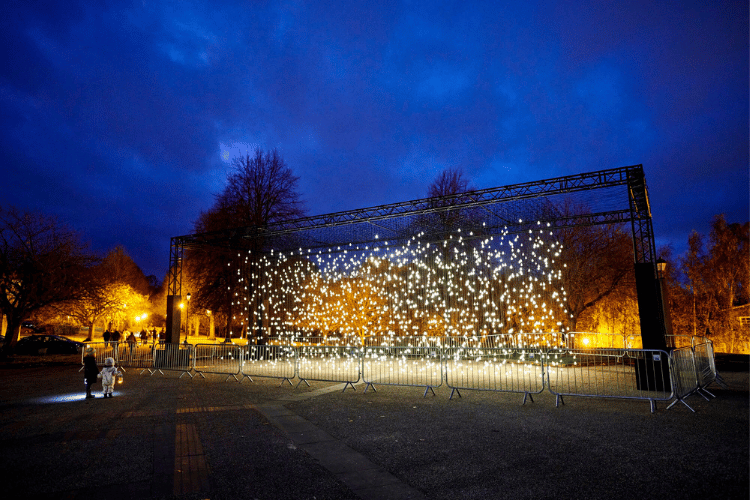 The Lumiere App
The must have companion to navigate your visit.
Download for free before your visit to enjoy the interactive map and live updates. Enable your location and notifications for the best experience.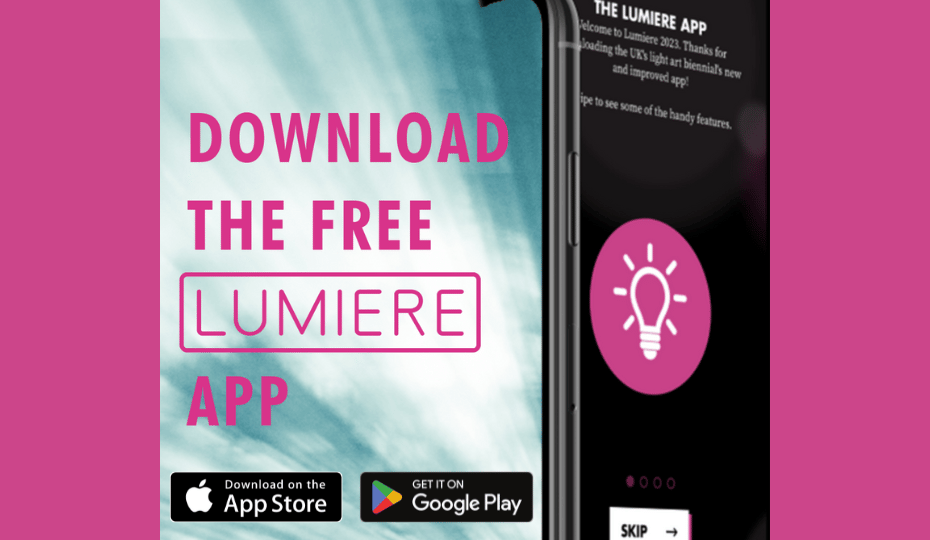 Latest News and Events
Lumiere news and events from across the university and from Artichoke Trust.
Durham's light art biennial returns to the city
Discover how this captivating festival has lit up some of our newest and most historic buildings in the past.
NEW for 2023 Universal Loom