Welcome to St Mary's College - home of Sacral for Lumiere 2023
In a UK first, Italian artist Edoardo Tresoldi brings his work Sacral to the grounds of St Mary's College.
Tracing the outline of Durham Cathedral in the distance, the work is an ethereal sculpture viewed from the terrace of St Mary's College. Playing with the transparency of wire mesh and the relationship between light and space, Sacral appears as a ghostly rendition of an archetypal cathedral transept. Edoardo was awarded the prestigious Gold Medal for Italian Architecture in 2016.
View Lumiere's full programme
Meet the artist behind Sacral
Edoardo Tresoldim is an Italian artist who explores the poetics of the dialogue between human beings and the landscape, using the language of architecture as an expressive tool and as a key to reading space. Edoardo plays with the transparency of wire mesh.
Explore Edoardo's work
St Mary's is the third oldest of Durham's Colleges.
Founded in 1899, we first existed to pioneer higher education for women; later we became a mixed college, and we now number around 800 undergraduate members, 150 full-time and 200 part-time postgraduates. We are a warm and friendly College and, as you can see, situated in a great location, close to many of the University's academic departments and central facilities. Our neoclassical buildings and extensive grounds provide a beautiful environment in which to live, study and host Lumiere 2023.
Find out more about St Mary's College.
Our Alumni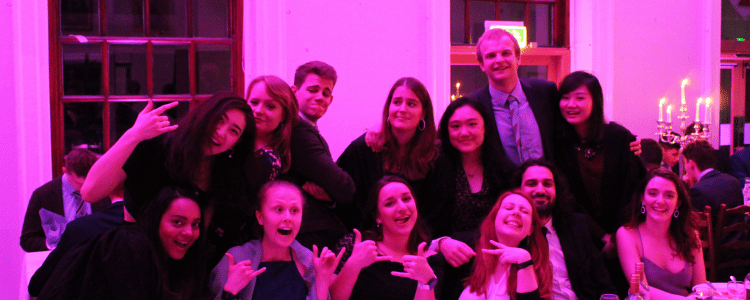 Once our students graduate from Durham, they become part of our fantastic Alumni community, which as a University currently totals over 190,000 members. At St Mary's we currently have over 9,000 Alumni, creating a network spanning over a hundred years' history, seven continents and a hundred careers.

Join the Durham alumni community.
From our Student Blogs
Meet three St Mary's College students as they talk about their experiences of studying at Durham, and how to pick the right college.