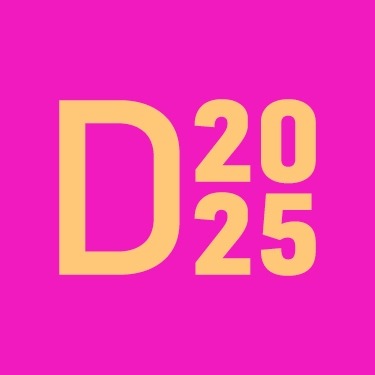 We're proud to be supporting Durham's bid to be UK City of Culture 2025, which has now been formally submitted.
The power of culture
The UK Government announces a UK City of Culture once every four years. Winning the title has enormous benefits in attracting investment, creating jobs, attracting visitors.
Being named UK City of Culture 2025 would benefit communities across Durham City and County, turning a national and international spotlight on the area's rich landscape, heritage and culture.
For Durham 2025 partners, Durham County Council, Durham University and Culture Durham, ensuring the County's bid supports the UK Government's Levelling Up agenda to address regional inequality is a key focus.
No ordinary county
Durham University is a Principal Partner on the Durham 2025 bid, working closely with Durham County Council and Culture Durham – a partnership of organisations united by a belief in the power of culture to transform lives.
After months of preparatory work the final bid submission has been made, heralding the start of the next phase in this exciting venture.
The Durham 2025 bid focuses on the entire County, not just Durham City, and aims to showcase everything that makes County Durham unique, under the title 'no ordinary county'.
Durham Energy Institute and Durham 2025
DEI has supported the Durham 2025 bid as it has developed. We will be acting as an advisor and critical friend, feeding-in our expertise on sustainability and low-carbon solutions to ensure that environmental sustainability is embedded in all the CoC activities.
DEI and our Energy Centre for Doctoral Training are already working with the UK's largest light festival, Lumiere, to develop a carbon assessment and help improve sustainability of the festival which will form part of the extensive event programme in 2025.
We have also developed projects to form part of the City of Culture events and activities in 2025 with our partners OASES, Durham County Council and the Land Art Generator Initiative. These projects focus on creatively working with local communities to build on the region's coal mining past to explore different sustainable futures for the region and the opportunities these can provide.
Cultural powerhouse
Durham University is an integral part of the cultural vibrancy of County Durham. We have been part of the city for 190 years and our campus hosts some of Durham's most historic, and most innovative buildings.
We have staff and students from over 150 countries, sharing their rich mix of cultural heritage with the community through societies and events.
We are home to world-class museums and collections and are committed to sharing these with the community, through regular exhibitions and events.
Amongst the hundreds of sport, theatre, music and art societies across the University are many which perform and exhibit publicly.
Our students also undertake 50,000 recorded hours of volunteering annually, working with over 200 charities and community organisations.
Rich and diverse programme
Speaking about the Durham 2025 bid, Professor Karen O'Brien, our Vice-Chancellor and Warden, said: "We think Durham would make an excellent UK City of Culture. We hope the judges agree and we look forward to being part of a rich and diverse programme in 2025."
Competitive process
Durham is one of eight cities bidding for title of UK City of Culture 2025.
A team led by the UK Government Department for Digital, Culture, Media and Sport will review the applications and agree on a shortlist to be announced later in the Spring.
A final winner is expected to be announced in Summer 2022.
Find out more