Jon Gluyas gives Oral evidence to Parliamentary Select Committee on Hydrogen Storage
20 May 2021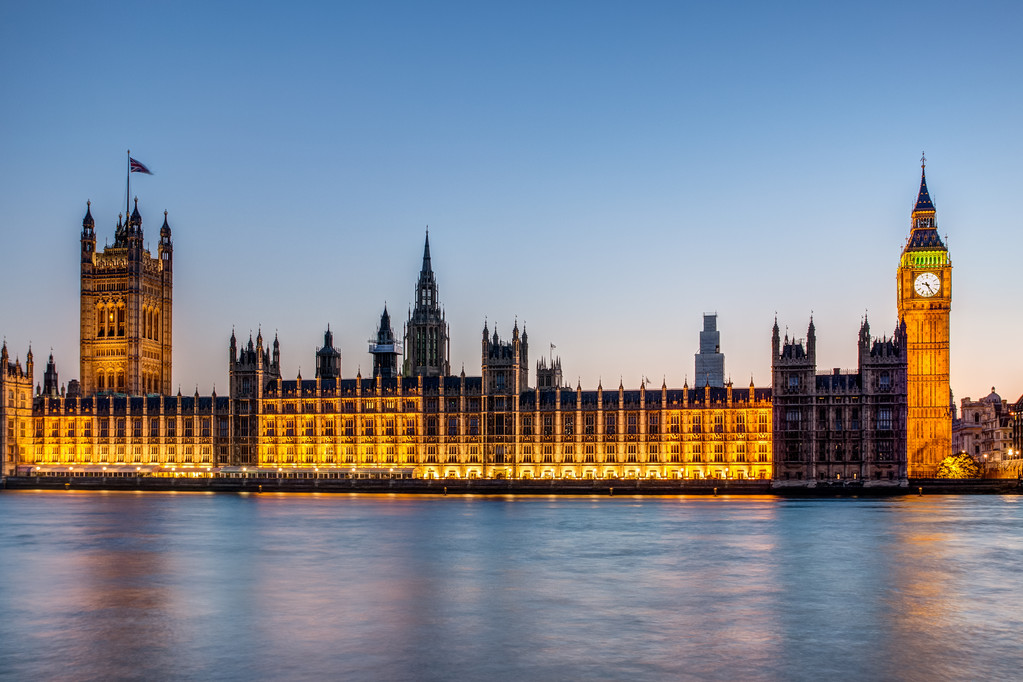 Professor Jon Gluyas was invited by the UK Parliament House of Commons Science and Technology Committee to provide evidence on Hydrogen Storage for their inquiry into The role of Hydrogen in achieving Net Zero.
On Wednesday 12 May, the House of Commons Science and Technology Committee held its fourth session as part of its inquiry into The role of Hydrogen in achieving Net Zero. The session focused on the role for hydrogen and alternative options for domestic heating and energy storage, as well as the infrastructure that a hydrogen economy might need.
Professor Jon Gluyas, Executive Director, Durham Energy Institute, was invited by the committee to give evidence on Hydrogen Storage along with Dr Jonathan Radcliffe, Reader in Energy Systems and Policy, University of Birmingham; and Professor Clare Grey, Geoffrey Moorhouse Gibson Professor of Chemistry, University of Cambridge.
Key points made by Professor Gluyas:
Hydrogen is a critical vector for the future energy security of the UK.
Energy security is of strategic importance. Since 2004, we have been a net importer of energy which means we are vulnerable to external political and environmental changes. We need a UK strategic reserve of all sorts of energy storage to increase our resilience.
Energy storage in all its forms is critical. Battery storage is one, but physical storage of hydrogen and heat is another critical element. These should be seen as complimentary. There is a large amount of research at Durham Energy on a variety of storage vectors including Heat and Hydrogen.
The opportunity for large-scale seasonal storage of heat and hydrogen in the UK, either onshore or offshore, is substantial and needs to be accessible on a variety of timescales.
We can demonstrate from natural systems that hydrogen storage in deep sub surface porous rocks is completely viable.
Natural gas sites could be used for offshore storage and we understand the North Sea very well from years of producing Oil and Gas. We have used several fields offshore already for natural gas storage and many of those could also be used for hydrogen storage.
Potential environmental consequences of large-scale hydrogen storage are no more than large-scale methane storage, for example, which we know we can do safely over long periods. They are just slightly different because of the different chemistry of the hydrogen versus the hydrocarbons.
However there are always risks and the integrity of storage sites is paramount. Storage sites should be constantly monitored. [Find out about our research into the monitoring CCS storage sites and into the risks of fracking and earthquakes]
The opportunity for heat storage in the sub-surface on an inter-seasonal basis is substantial. Effectively, we can use the earth as a heat battery, capturing solar thermal energy, as many people do on their roofs today, and burying it in the sub surface for use at a later time. That long-term storage has been demonstrated in a number of instances.
It is important to recognise that solutions to decarbonisation are not only about technological fixes, it is also crucial to consider the social and regulatory context such as perceptions and the reception of different technological solutions by society.
Find out more...
About the Parlimanetary inquiry:
Durham's research referenced in the committee session: