Tax Benefits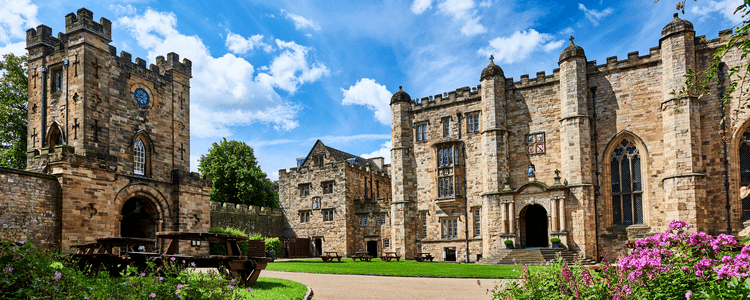 By putting a gift in your will to Durham University, you could pay less tax on your UK estate. Some other non-UK jurisdictions also offer relief if you make a gift to a charitable organisation.
For further details, please read on. For information about the University's charitable status, go to our page about how to refer to the University or a particular area of the institution.
UK
If you are resident in the UK, a gift in your will to Durham University is untaxed because of our charitable status. If you donate 10% or more of your UK taxable estate to charity, you might qualify for a reduced rate of inheritance tax of 36% instead of the standard 40%.
We advise that you consult a qualified legal professional, who will be able to explain whether there are any tax benefits of donating that might be relevant to you. Please see the information on legal advice and will wording.
USA
Residents of the USA are most welcome to make testamentary bequests to Durham University.
At present, Durham University does not have the mechanisms in the USA to receive donations through Charitable Remainder Trusts or similar vehicles, however as an alternative, we would welcome a bequest written into your will to Durham University.
To discuss your gift, please contact the Legacies Officer, Louise McLaren, by emailing or phoning direct dial +44 (0) 191 334 6313. Please remember that your gift can be directed to a variety of different areas of the University. Louise works closely with many departments, colleges and other units, so she is perfectly placed to help you with that.
Canada
We are grateful to receive enquiries from alumni and friends resident in Canada who wish to put a gift in their will to Durham. Durham University is a recognised University with the Canada Revenue Agency.
Donors resident in other countries
We are fortunate that we are in contact with a large number of alumni and friends overseas, forming a worldwide Dunelm community. We receive support in the form of donations from all corners of the world and that extends to gifts in wills too. If you would like to discuss putting a gift in your will, please contact the Legacies Officer.
If you have already made provision for a gift in your will, Louise would be delighted to hear from you so she and the Director of Development and Alumni Relations can thank you on behalf of the University. She will also be able to make a record of your gift, which can be referred to in future. Email or direct dial +44 (0) 191 334 6313, Louise is based in the Palatine Centre, Stockton Road, Durham, DH1 3LE