Webinar series: Development in Education in East Asia: Searching for New Research Directions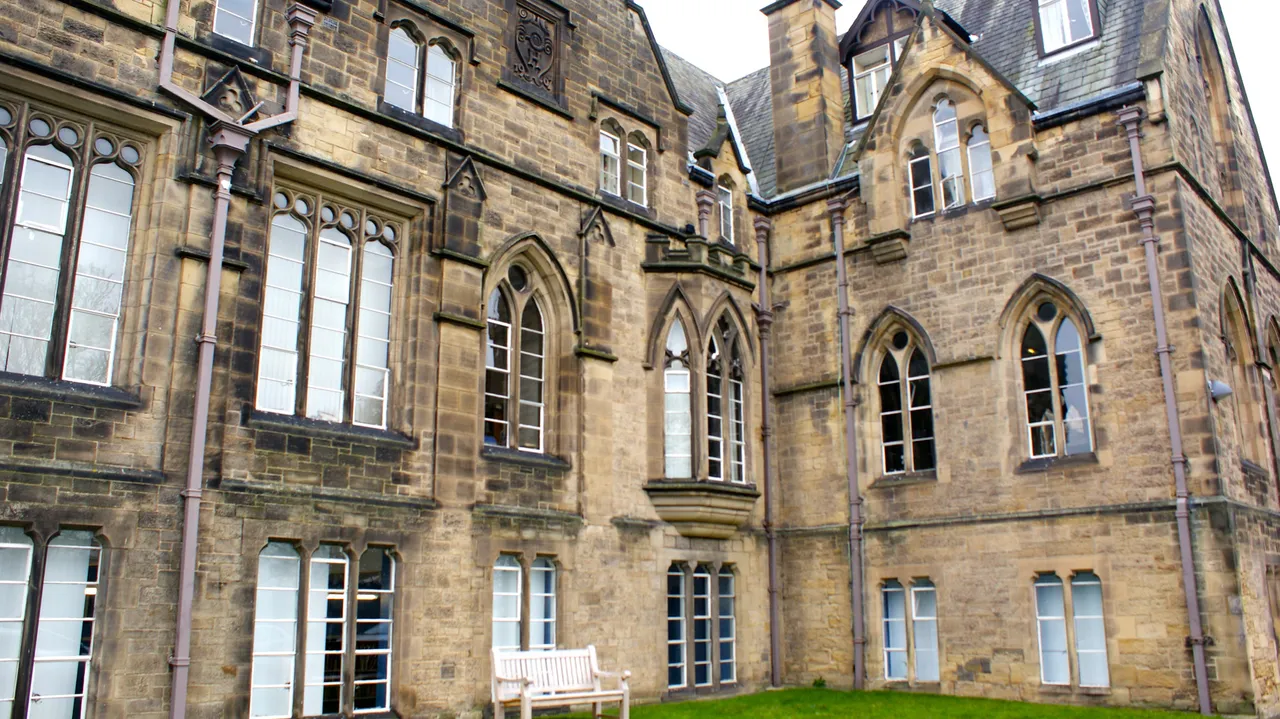 School of Education Building
Webinar series
Webinar series: Development in Education in East Asia: Searching for New Research Directions
Lingnan University, School of Education at Durham University and The Centre for Research in Education in East Asia (CREA) at the University of Bath are organising a webinar series on 'Development in Education in East Asia'. The series focuses on a variety of development issues and educational topics including educational policy, social justice equity in education, language education, and educational leadership.
Aims: This webinar series aims to share and generate knowledge of the development in education in East Asia. Each webinar consists of 3 key presentations on a specific theme, Q&A and discussions. Through webinars we aim to generate research collaboration ideas and build research teams to apply for funding bids.
Organisers:
University of Bath (UK), CRECEA
Lingnan University (HK), Institute of Policy Studies
University of Durham (UK), International and Comparative Research Cluster
Webinar 5: Education Development and Sustainability
Lingnan University, University of Bath, Durham University
18th June 2021, 09:30-11:00 BST
This will be a virtual seminar using Zoom. Contact ed.research@durham.ac.uk for details about how to take part.
Engaging for change, changing for engagement: Nurturing Caring Leaders through Service-Learning
Speaker: Prof. Ada Hiu Kan Wong, Lingnan University
This case study explains how we nurture caring leaders through a service-learning course, "To Care About Our Society - Social Marketing", which is offered to all undergraduate students at the Lingnan University. Social marketing is an approach that focuses on using commercial marketing concepts and techniques to influence behavior for delivering positive impacts for society. This course is therefore offered in the spirit of taking responsibility for ourselves as well as caring for those around us. As such, the Social marketing course provides an ideal context for the application of the service-learning pedagogy. Students are required to work closely with social agencies to understand a particular social issue of interest, and to design and execute their social marketing plans to promote a related behavior (designed by themselves) to the target audience for the good of the society. Previous service-learning projects have involved anti-crime education for primary school students, and promotion of social inclusion, the "Age-Friendly City" concept, and inter-generational harmony in society. The pre- and post-test survey results collected from students, who have taken this course show that they generally demonstrated significant improvements in seven areas of leadership skills and qualities after completing this course, including subject-related knowledge, communication skills, organization skills, social competence, problem solving skills, research skills, and civic orientation. A number of student leaders (namely: Chief Teaching Assistant Leader; "Star of the Stars" award winner of the Outstanding Youth Commendation Scheme; various scholarship award-winners; and other passionate students, who have undertaken subsequent Service-learning projects) have emerged after participating in this course. Accordingly, we present evidence that the Social Marketing course develops the service-leadership qualities of students, and nurtures caring leaders for our society.
Social structure, schooling and economic outcomes
Speaker: Dr. Arif Naveed, University of Bath
The evidence from South Asia indicates that the levels and conditions associated with the role of schooling in disrupting intergenerational transmission of poverty are often untenable for the poor (Naveed and Sutoris 2020). Building on this evidence, this talk draws upon an ongoing research that analyses a rare quantitative longitudinal dataset from rural Pakistan spanning over three decades to reveal that intergenerational economic mobility is differentiated by a set of hierarchical social relations. These statistical patterns are further explained through a longitudinal qualitative study with families in a community in rural Punjab (2009-16) that points towards the inner working of a pentagonal rural social structure (landownership, caste and kinship, patriarchy, religious identity and the politics of patronage) in shaping life chances of individuals in and through schooling (Naveed 2021). It argues that the social relations of economic production, in this agrarian context, grant different values, meanings, aspirations, and resources to differently positioned families for their strategies to use schooling in pursuit of their normative goal of intergenerational social and economic mobility. The socially structured education system, in such context, provides a meritocratic face to the reproduction of economic and social hierarchy. In the absence of the wider social movements and reforms aimed at equalising economic opportunities and transforming social hierarchy, this talk questions if socially disadvantaged groups could benefit from investing in schooling.
Bilingual communication strategies in literacy teaching in rural intercultural bilingual schools in Ecuador
Speaker: Dr Maria Antonia Manresa, Durham University
Based on an ethnographic linguistic study, this paper explores bilingual communication strategies used by bilingual teachers undertaking a two-year mentoring teacher-training program to improve literacy practices for primary schools in Ecuador. As in much of Latin America, intercultural education policy in Ecuador enshrines the use of indigenous languages as main language of instruction, however the literature reveals that Spanish continues as the predominant language and indigenous languages tend to be taught as a separate subject.
The relevance of this training program conducted in Spanish, was its sociocultural approach, focusing on speaker's linguistic diversity including indigenous languages and local literacy practices as inherent to literacy education. The aim of this research was to explore how bilingual teachers made use of their bilingual linguistic repertoires and to what extent this responded to the children's own communication strategies. The study analysed recordings of lessons of four indigenous Kichwa teachers on the mentoring program intervening in eight bilingual intercultural primary schools of two rural parishes representing highland and Amazonian Kichwa territories.
Three bilingual communication strategies were identified: parallel translation as a means of lexical substitution from Spanish to Kichwa, complete language separation and translanguaging. Parallel translation and complete language separation appeared to respond to teacher's purist language ideologies reflecting ongoing education policy, whilst translanguaging strategies more closely reflected children's own communication strategies. The later occurred, when teachers were engaged in less structured interactions, apparently 'forgetting' to mediate the 'correct' use of the language. The results imply the need to review current language education policy and future teacher training programs, if the aim is to promote language diversity in education.