Rui Fang - PhD candidate at Durham University Engineering Department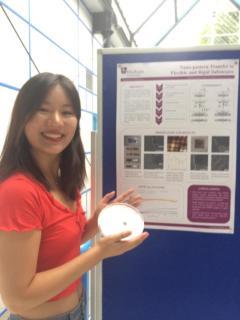 I was an MSc student in EEE at the engineering department from 2018-2019. After graduation, I continued my project, which I enjoyed thoroughly as a full-time PhD.
The one-year taught master's programme was very intense, challenging, most importantly, fun! My chosen module allowed me to explore fully the aspects of electronics, wireless communication, and the structure of the internet. Apart from the taught modules, we participated in a three-month group project seeking a solution to provide clean and sustainable energy and wireless communication system to a group of scientists working in remote islands. Working closely with students from other courses gave us insights into how engineering as a whole operates. At the same time, we acquired essential skills to manage a group project which is rather helpful in future industrial careers.
During the one-year study, the final dissertation had the most significant impact on my perspective of engineering. As a kid with scientist's dreams, I always knew I would enjoy the field of research. The project gave me a chance to see, feel and experience the world of researches. I was lucky enough to be able to continue my project in our department as a PhD researcher. Research life is demanding but rewarding. It cultivates one's critical thinking, time management, networking, problem-solving, and so much more.
(October 2021)