George Karous - Global Graduate Associate at AstraZeneca (Tech Leadership Graduate scheme)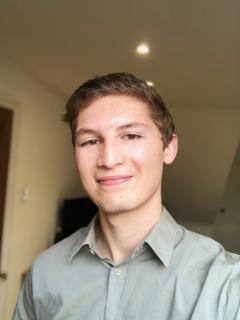 I studied at Durham University from 2016 to 2020. During my time I completed a BEng in General engineering, then a MSc in Advanced Mechanical Engineering. Whist studying at Durham I was able to gain skills in a large number of areas, not just in classical Engineering disciplines but also in core skills. For example, I developed my project management skills while managing a team in my masters design module, is which my team was tasked with designing an off-grid power system for a remote island. I gained industry experience when completing the Industrial Problem Solving module in my BEng degree, during which I completed an analysis project for Michell Bearings. These experiences not only improved my engineering capabilities, but also improved my employability.

In my opinion, a breadth of skills and knowledge is very attractive to employers. I've found that employers have been very interested in the range of experiences I have had through study at Durham, both academic and practical. I completed internships in commodity trading at Glencore, engineering research at Durham University and finance at Siemens Healthineers. I have also worked in a Medtech startup and most recently I have started on the Tech Leadership Graduate Scheme at AstraZeneca. Studying at Durham not only gave me the necessary skills for this work and allowed me to hone my interests, it also gave me the opportunity to pursue different career paths. You do not always know what path you want to go down when you graduate, but in my experience, studying Engineering at Durham gives you the freedom to explore different routes, because Durham Engineering graduates are in demand in many different fields. This has been crucial in all career decisions I have made after completing my degree.
(October 2021)