Ryan Khan – Data Engineer at Kubrick Group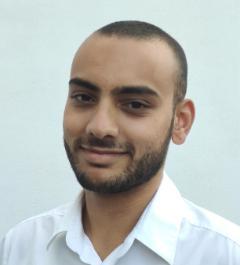 I graduated from Durham University in 2020 with a MEng in General Engineering, specialising in Electronic Engineering in my final two years of study. One aspect of Durham's Engineering course that really stood out to me when applying, and that I am very grateful for today, is the generalised nature of the course itself. When looking at university courses, I mostly targeted Civil Engineering courses as I had completed work experience in this field, yet fast forward two years and I have specialised in Electronic Engineering, the polar opposite discipline to what I was initially applying for. This ability to get to grips with each of the separate disciplines across your first two years of study at Durham, and then make a better, more informed decision later on in your university career, is what distinguishes Durham from the majority of universities offering single-discipline engineering courses. I would not be doing the job I am today, and enjoying it so much, without this opportunity.
The Engineering course offered at Durham also helped to develop some fundamental skills that are particularly valuable in the workplace – namely presentation and groupwork skills. The MEng General Engineering course offers design modules in the 2nd and 3rd year, and these act as a great opportunity to not only apply what you have been learning in lectures, but also learn how to manage projects, engage with stakeholders and build relationships within a team. Additionally, end-of-year group presentations are a really satisfying culmination of all the hard work that the team have put in over the year. It's this development of core business skills that makes engineering students a very attractive prospect to employers when compared to other STEM students.
Regarding my time spent outside of academic studies, I enjoyed getting involved with the Durham University Electrical Motorsport team, who have built and raced solar cars across the world for the past 20+ years. The society itself provides a unique opportunity to test yourself with real-world mechanical and electrical engineering problems, and the team is always welcoming of new members. I spent my time running the outreach branch of the DUEM business team, predominantly organising and running events at local primary and secondary schools. This really helped to develop my leadership skills, and often acted as an interesting talking point in job interviews, as it was something that was a bit different from the norm.
In addition, I completed the Engineering into Schools module in my fourth and final year, and I would highly recommend the module to anyone interested. My time spent in a local secondary school was not only very rewarding, but also a welcome change in pace from the relentless nature of any final university year. Juggling multiple different responsibilities improved my time management skills, and also diversified my skillset, something that I believe is very important in order to stand out from your peers when applying for jobs.
(October 2021)