Absence/presence of Durham's Black History: exploration of institutions, archives, students and pedagogies (rescheduled from 28 February)
This Event was originally scheduled for 28 February. Who has studied and worked at Durham? What are the colonial and/or racialised histories of Durham as a university and those who have studied and worked at the University? This meeting will explore the history and presence of racially minoritised students and staff at Durham and across universities in the North-East.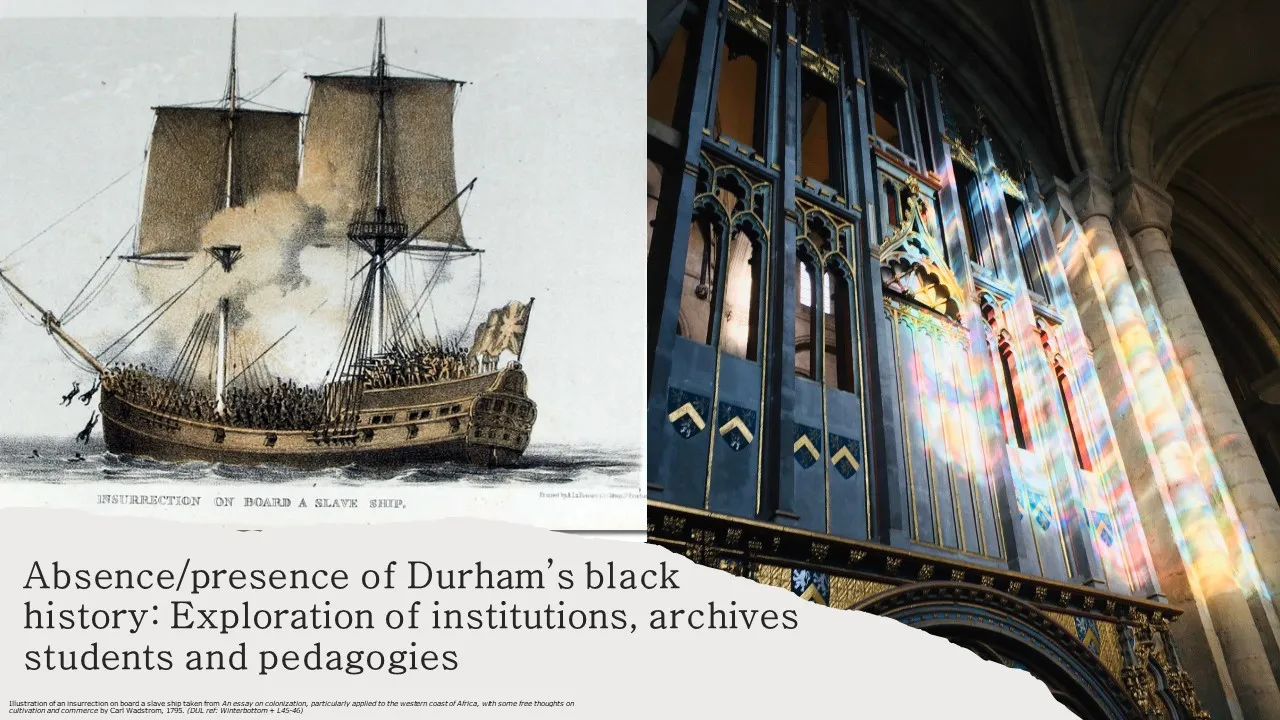 Absence/presence of Durham's Black History
We will examine the Durham's role in the history of colonial higher education and focus in particular on the histories of student mobilities and experiences and examine what the sources and methods we might use to explore this further. It will feature contributions from external speaker, colleagues and students across the faculty. The meeting will be chaired and moderated by Sol Gamsu (Sociology) and Liam Liburd (History).
This Development Project – through a series of workshops – seeks to build on existing synergies emerging from discussion within the BAME network on the absence/presence of Durham's 'black' (refers to those who see themselves as being politically black) history. It seeks to contribute to the debates on decolonising by exploring institutions, archives, black students in Durham's history and explore the impact of these findings on pedagogies and curriculums within the University.
Three key events will bring together researchers, and external partners, non-academic stakeholders, research grant advisors, and guest speakers to develop an interdisciplinary focus for research funding priorities. . https://www.iasdurham.org/project/absence-presence-of-durhams-black-history/