Project webpage
2 February 2022 - 2 February 2022
IAS Seminar Room, Cosin's Hall.
This (face to face, as well as Zoom!) workshop will describe some methods for interrogating large, open databases, followed by a description of a current project mining theses deposited at the British Library for their intellectual content. Groupwork will focus on identifying key activities, building on ideas generated in Workshop I.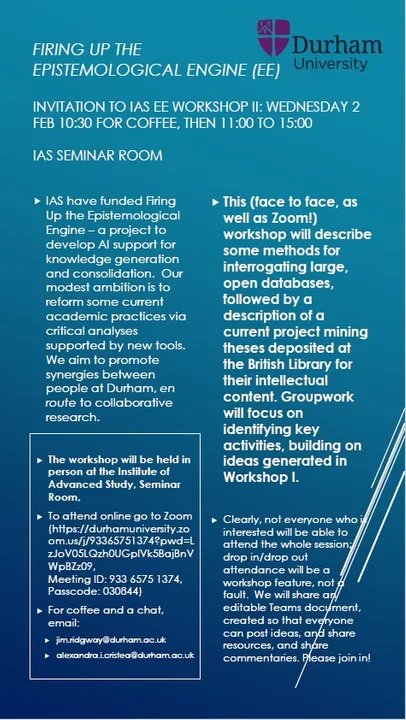 Firing Up the Epistemological Engine: Workshop 2 - The Design
We welcome collaborations and discussions. Workshops will be by invitation – but self-nominations will be judged on their merits.