Dr David Kneas
IAS Fellow at St Cuthbert's Society, January - March 2023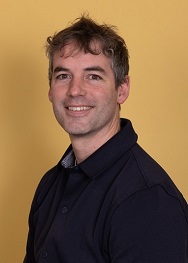 David Kneas is Associate Professor at the University of South Carolina, in the Department of Geography and School of Earth, Ocean, and Environment. He received his PhD in Anthropology and Environmental Studies from Yale University in 2014.
Grounded in cultural anthropology and human geography, Dr Kneas' scholarship works across disciplinary traditions to challenge taken-for-granted aspects of environmental knowledge and contestation. He has published his work in a range of outlets, including American Anthropologist, Geoforum, The Journal of Peasant Studies, and Environmental History. Reflecting his wide-ranging interests, Dr Kneas' publications address themes of plate tectonics, resource fetishism, chest-waxing as environmental metaphor, theories of social play, future hybrid buses, zombie infrastructure, and amateur iterations of corporate social responsibility.
Dr Kneas' long-term research has examined the conflict over a potential copper mine in northwestern Ecuador. Combining historical inquiry into geological mapping and agrarian settlement with ethnographic analysis of rural life in the context of mineral exploration, Dr Kneas examines the processes through which mineral potential comes into being and the manner through which it is contested on the ground. Although the prospect of mining first emerged in this area the early 1990s, Dr Kneas traces roots of the local conflict back to sugar cane cultivation in the 1940s. His research emphasizes the non-linear temporalities of resource exploration and conflict, showing how discordant temporalities – aftermath and early-stage exploration – exist alongside one another with contrasting social fields. Dr Kneas' work also describes the transnational processes – from 19th century ideas of Andean nature to the influence of plate tectonics on conceptions of copper mineralization – that set the conditions for recent Andean copper exploration and which reinforce notions of Ecuadorian resource wealth.
In his more recent research, Dr Kneas has studied the cultural practices of knowledge production that shape the global mining industry, with an emphasis on the junior mining companies that dominate resource exploration worldwide. Drawing on ethnographic research at global mining conferences, this work has examined the coordinates of space and time through which junior companies cultivate notions of resource potential.
While at Durham, Dr Kneas will work with the Opportunities in Pollution research project, organized by Dr Kimberly Jamie (Sociology) and Dr Margarita Staykova (Physics). His research will explore the collection of sea glass at Seaham Beach, as part of a wider book project on post-industrial resource discovery in the UK. For nearly a century, until it closed in the 1930s, a glassworks factory dumped glass waste into the North Sea at Seaham. Sculpted by time and tidal action, this waste has been transformed into an object of value: sea glass. Seaham is now one of the top sites for sea glass collection in the world, known for its abundance of glass as well as rare multi-colored pieces. Through participant observation on the beach and interviews with sea glass collectors, Dr Kneas will explore the discovery, collection, and circulation of Seaham's glass. This work will shed light on the intersection of waste, time, and nature that converge in novel resource environments, a process that increasingly defines post-industrial landscapes across the globe.
Events
IAS Seminar - 13 March 2023 - 1.00 - 2.00pm. IAS Seminar Room, Cosin's Hall, Institute of Advanced Study
The Post-Industrial Present: the temporalities of sea glass in North East England
Registration is essential. Details here.
IAS Public Lecture - 06 March 2023 - 5.30 - 6.30pm, IAS Seminar Room, Cosin's Hall, Institute of Advanced Study. Note this event has been rescheduled from 22 February 2023)
From Discard to Discovery: Seaham, Sea Glass, and the Making of Post-Industrial Resource Environments
Further information here.