Professor Stefan Brink
IAS Fellow at Stephenson College, October-December 2022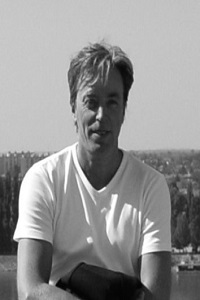 Professor Stefan Brink is a Phil. Dr in Scandinavian Philology (Uppsala, 1990) and is a Docent (Assoc. Professor) in Scandinavian languages at Uppsala University (1991). He was the Sixth Century Professor for Scandinavian Studies at the University of Aberdeen and was the Director of the Centre for Scandinavian Studies, which he initiated in 2005 and ran until 2018, and during this time he was also Adjunct Professor of Archaeology at the University of Aberdeen. He was an Assistant Professor at the Dept. of Scandinavian languages at Uppsala University 1993–95, was PI for a Swedish Research Council sponsored project 'Central place, land and kingdom. Studies in early Scandinavian history' 1995–98, and held a Swedish Research Council Chair in Landscape History 1999–2004, both attached to the Dept. of Archaeology and Ancient History at Uppsala University. He was also Professor ii at the Dept. of Nordic Languages at the University of Bergen, Norway, 2004–09. Today he is an Honorary Research Associate at the Department of Anglo-Saxon, Norse and Celtic at the University of Cambridge, a part-time Professor at the Department of Archaeology and Ancient History at Uppsala University, and a part-time Professor at the Institute for Northern Studies at the University of Highlands and Islands. He is a Fellow of the Royal Society of Edinburgh, the Royal Swedish Academy of Letters, History and Antiquities, Stockholm, and the Royal Gustavus Adolphus Academy, Uppsala. He is a current member of the ERC: the European Research Council's College of Experts and the Fond Wetenschappelijk Onderzoek – Vlaanderen's Review College, Brussels. He was a Member of the IAS: Institute of Advanced Studies, Princeton, 2017–18, and of the BCDSS: Bonn Centre for Dependency and Slavery Studies, 2019–20. He has been invited as a Visiting Professor and Fellow to i.a. Bergen, Aarhus, UCLA, Harvard, and Cambridge. He was awarded a Leverhulme Trust Major Research Fellowship for 2008–2011.
In his research he has worked on Old Norse Philology and Mythology, Language History, Early Law and Legal History, Toponymy, Landscape History, Archaeology, Early Church History and the Christianization Process, Viking Studies and Medieval History. He is currently working with colleagues on an international project translating and introducing the early medieval Scandinavian laws in a series Medieval Nordic Laws (publ. Routledge) and running a Swedish Research Council sponsored project on The Diffusion of Linguistic Innovations and the Emergence of Central Places in Northern Europe During the First Millennium A.D., at Uppsala University. He is an Editor of the journal Viking and Medieval Scandinavia (Brepols), General Editor of the academic series Acta Scandinavica (Brepols) and Medieval Nordic Laws (Routledge).
Some of his recent publications include Thraldom. A History of Slavery in the Viking Age, New York & Oxford: Oxford University Press 2021; "Law, Society and Landscape in Early Scandinavia", in Comparative Law and Anthropology, ed. James A. R. Nafziger (Research Handbooks in Comparative Law Series), Cheltenham: Edward Elgar, 2017; and The Viking World, ed. Stefan Brink (in collaboration with Neil Price), (Routledge World Series), London & New York: Routledge 2008.
Professor Brink will use the IAS Fellowship as an opportunity to engage with colleagues in the Departments of Archaeology, English, Geography and History, and the IAS, while working on an early Scandinavian Landscape project, Landscape Interfaces. Together with Durham's Dr Karen Milek and Professor Sarah Semple they will collaborate to co-organise a series of workshops related to their research on Viking landscapes as part of the activities of the Landscapes of Complex Societies Research and Impact Group in Archaeology, workshops which would be relevant to a number of other colleagues in the Archaeology and History Departments at Durham.
The starting point for Professor Brink's project was the observation that there was "a mythical landscape" in pre-Christian Scandinavia, built up from the physical landscape with its characteristics and the oral myths and legends that explained an elusive supernatural omnipresence.
His forthcoming book contains a short discussion on the Classic Greek and Roman pre-Christian religion on sacred space and place. A central theme is also a discussion of the use and definition on the elusive concept of Landscape, followed by a presentation of the pre-Christian Scandinavian landscape (the research so far) and the link between an Oral society and perception of a landscape. The aim has been to try to identify special, sometimes enigmatic places for these collective gatherings, places where they felt they had closer contact with both gods and ancestors. He will use his time at Durham University to progress the writing of this book, while workshopping the ideas with colleagues in Archaeology, History, Geography and English, and having discussions with them about their own research.