New partnership with India to help decarbonise foundation industries.
8 February 2022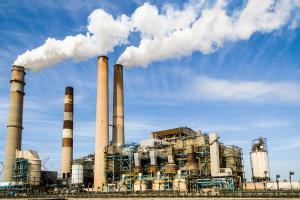 A new Durham University partnership with Amrita Vishwa Vidyapeetham (Amrita University) will support key foundation industries in India and the UK to decarbonise using the latest thermal energy innovations.
The decarbonisation challenge for foundation industries
Foundation industries are pivotal to both the UK and Indian economies and job markets. Whilst metals, cement, paper, glass, ceramic and bulk chemicals are key manufacturing products in the UK, metals, cement and bulk chemicals, are important foundation industries to India, with many products, such as dye intermediaries and medicine, supplied by India to the UK every year.
Foundation industries are energy and capital intensive, often taking decades to recoup their investment. Every year, these industries generate significant revenues whilst consuming vast amounts of raw and intermediate materials and energy, releasing enormous amounts of waste heat and harmful emissions into the environment. It is therefore imperative for foundation industries to decarbonise, use materials and energy more effectively and reduce their contributions to greenhouse gas emissions, if they are to sustainably grow and flourish.
The transformation of these foundation industries needs to be strategically planned and implemented so that they remain internationally competitive (with optimal production performance and cost-competitive products), become sustainable (in terms of energy and materials consumption), and continue to grow and meet net-zero greenhouse gas emission targets.
Whilst the materials, production processes and technologies used by the foundation industries vary from one to another, they share common challenges of using thermal energy efficiently and effectively, to transform the energy use of the foundation industries. The exploitation of low-grade waste heat at various temperature ranges can drastically reduce energy demand and improve energy efficiency.
Addressing the thermal energy challenge through collaboration
The UK-India FI-SusTEM Collaboration, led by Durham University, aims to tackle the challenge of transforming foundation industries by focusing on optimisation, efficiency improvement, and energy cost reduction through the capture, storage and utilisation of waste heat through technological innovations to exploit low-grade heat for power, heat and cooling applications, including:
development of new heat exchanger and recovery technology,
thermal energy storage materials and
new thermochemical cycles.
Durham University and Amrita Vishwa Vidyapeetham (Amrita University) are both undertaking world-leading research and development in innovative thermal energy management and waste heat utilisation solutions. This project will link the current research and laboratory capacities, enable information exchange, build business cases with key stakeholders and develop new research to accelerate the more sustainable use of energy in the foundation industries.
The objectives are to:
Create a transformation-focused virtual network to connect leading researchers and facilities, industry and key stakeholders through engagement activities to encourage open dialogue, stimulate discussion, share knowledge and explore opportunities for change.
Understand research and laboratory capacities to identify research linkages and gaps in transforming thermal energy management technology and operations.
Develop business case along supply and demand chains to meet challenges in thermal energy management and the utilisation of waste low-grade heat.
Maximise impact on research, industry, economy, environment and society.
Professor Tony Roskilly, Principal Investigator of the project, said:
"I am very pleased to receive the funding from the Innovate UK for this initiative. It builds on our previous and other ongoing research projects and marks a milestone for Durham and Amrita's collaboration in research and education."
Dr Janie Ling-Chin, who manages the project, said:
"Our team is working with colleagues at Amrita to explore business opportunities for low-grade waste heat recovery through innovation. We are motivated by the fact that the foundation industries are essential to modern living, and these products could be more efficient with low carbon footprint if their production processes are transformed strategically."
The Durham University team
The project is being led by Professor Tony Roskilly at Durham University with researchers from his Durham energy systems research group:
The team has undertaken significant UKRI (ESPRC & Innovate UK) and EU funded research and development on innovative thermal energy management and waste heat utilisation solutions including:
patented adsorption energy storage and thermochemical cycles,
hybrid-heat pumps technology,
development of phase change thermal storage materials,
thermochemical carrier fluid-based heat recovery and utilisation technology, and
recovery of ultra-low and low-grade waste-heat sources for heating, cooling, drying etc. in industrial processes.
Find out more about Durham's research into decarbonising heating and cooling.