Directors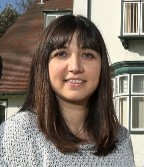 Dr Kyriaki Nanou
Co-Director
Dr Kyriaki Nanou is an Associate Professor in European Union politics in the School of Government and International Affairs (SGIA). She joined SGIA in 2018. Previously, she held a Lectureship in European politics at the University of Nottingham, a Postdoctoral Research Fellowship at the Department of Politics and International Relations, University of Oxford, a Max Weber Postdoctoral Fellowship at the European University Institute in Florence and a Fellowship in European Politics in the Department of Government at the London School of Economics and Political Science.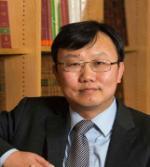 Co-Director
Professor Ming Du is Professor in Chinese Law and the Director of Centre for Chinese Law and Policy at Durham Law School. Prior to joining Durham in September 2019, he was Professor in Chinese & Comparative Law at University of Surrey from April 2016, and Reader in International Business Law at Lancaster University from September 2013. He holds an LLM from Harvard Law School, where he was a Victor and William Fung Fellow and a DPhil from University of Oxford (Brasenose College) where he was a Clarendon Scholar.
In addition to the current position, Professor Du is a member of editorial boards of Chinese Journal of International Law (OUP), Chinese Journal of Comparative Law (OUP) and Manchester Journal of International Economic Law.
Dr Kavi Abraham
Deputy Director
Dr Kavi Joseph Abraham is Assistant Professor in International Relations in the School of Government and International Affairs. He joined SGIA in 2020. Prior to coming to Durham, he held a visiting position in Global Studies at the University of Pittsburgh. He received his PhD from Johns Hopkins University.

Situated at the intersection of political theory and IR, Dr Abraham's research examines pragmatist political and social theory and the contributions it can add to discussions of global governance and democracy. His current project genealogically examines the production of a novel democratic subject, the stakeholder, and how this figure has reoriented democratic practice in a variety of institutional spaces. Dr Abraham has further interests in race and Eurocentrism in the practice of theorizing, genealogies of (neo)liberalism, and postcolonial critiques of liberal violence.
Past directors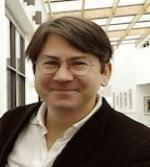 Professor Robert Schütze
GPI Co-Founder and Former Co-Director
Robert Schütze is Professor of European and Global Law in the Durham Law School. He is a constitutional scholar with a particular expertise in the law of the European Union and comparative federalism. Professor Schütze co-founded the Global Policy Institute with the political scientist Professor David Held in 2013.
He teaches at Luiss (Rome) and is a permanent Visiting Professor at the College of Europe (Bruges). In the past, he has held numerous Visiting Professorships and was a Fulbright-Schuman Fellow at the Centre for European Studies at Harvard University and a Braudel Senior Fellow at the European University Institute.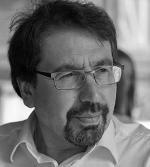 Professor David Held (1951-2019)
GPI Co-Founder and Former Co-Director
Professor David Held co-founded the Global Policy Institute with Professor Schütze in 2013. He was political science professor at Durham University between 2012 and 2019, occupying also the position of the Editor-in-Chief of the Global Policy Journal. Previously, Professor Held served as the co-director of the Centre for the Study of Global Governance at the London School of Economics. Professor Held was also a visiting professor at LUISS University in Rome.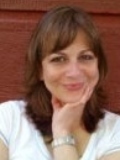 Dr Eva-Maria Nag
Former Deputy Director
Dr Eva-Maria Nag is a member of the editorial board of the Global Policy Journal - the leading peer-reviewed innovative and interdisciplinary journal that brings together world class academics and leading practitioners to analyse both public and private solutions to global problems and issues. Dr Nag also serves as the member of the Centre for the History of Political Thought and member of the Institute for Middle Eastern and Islamic Studies. She previously occupied the position of the deputy director in the Global Policy Institute.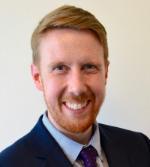 Dr Cameron Harrington
Former Deputy Director
Cameron Harrington is an Assistant Professor in International Relations in the School of Government and International Affairs. He is a researcher and analyst of global environmental politics. His research draws from international relations, political philosophy, criminology, and human geography and focuses on the theory and practice of security in the Anthropocene.
He earned his PhD in political science from The University of Western Ontario in 2014. Between 2014-2015 he held the Global Change and Sustainability Postdoctoral Fellowship at the University of Cape Town and was an affiliate researcher with WWF-South Africa. He completed a postdoctoral fellowship at the International Centre for Comparative Criminology, University of Montreal in 2016. Dr. Harrington is also appointed as a Research Associate (non-resident) in the Global Risk Governance Programme, University of Cape Town.
Fellows
Dr Annika Jones (International Law, Durham University)
Professor Anoush Ehteshami (International Relations, Regional Politics and Security, Durham University)
Professor Aoife O'Donoghue (International Law, Queen's University Belfast)
Dr Can Cinar (International Political Economy, Durham University)
Professor Christopher Finlay (Political Theory, Durham University)
Professor Claudia Nitschke (Modern Languages, Durham University)
Professor David Hunter (Health Policy and Management, Newcastle University)
Dr Dennis R. Schmidt (International Relations, Durham University)
Dr Eleni Frantziou (Public Law & Human Rights, Durham University)
Dr Elizabeth Kahn (School of Government and International Affairs, Durham University)
Emma Lecavalier (Doctoral student and Vanier Scholar in the Department of Political Science at the University of Toronto)
Dr Eva-Maria Nag (Founder of the Global Policy Institute, Political Science, Durham University)
Professor Emma Murphy (Political Economy, Durham University)
Federico Lupo-Pasini (Corporate and Commercial Law, Durham University)
Dr Ge Chen (Global Media and Information Law, Durham University)
Dr Giedre Jokubauskaite (International Law, University of Glasgow)
Professor Harriet Bulkeley (Geography, Durham University)
Dr Irene Wieczorek (European Union Law, Durham University)
Dr Jessie Blackbourn (Public Law and Human Rights, Durham University)
Dr Jeremy Schmidt (Geography, Durham University)
Professor Joe Painter (Geography, Durham University)
Professor Kate Hampshire (Anthropology, Durham University)
Professor Lei Chen (International Arbitration and Chinese Law, Durham University)
Dr Matthew Nicholson (International Law, Durham University)
Professor Michael Bohlander (Global Law and SETI Policy, Durham University)
Professor Ming Du (Chinese Law, Durham University)
Professor Murilo Gaspardo (Public Law, São Paulo State University (UNESP))
Dr Olga Demetriou (Post-Conflict Reconstruction, Durham University)
Dr Petra Minnerop (International Law, Durham University)
Dr Ruth Houghton (Law, Newcastle University)
Professor Ted Schrecker (Global Health, Newcastle University)