Bioanalytics Facility
The Bioanalytics facility houses a range of state-of-the-art chromatography and mass spectrometry instrumentation. The facility is available for use by staff and students from across the university, as well as offering a consultancy service for external clients.
Contact us
Shimadzu GCMS-QP2010 Plus
Location: Biosciences Room 2009
The Shimadzu GCMS-QP2010 Plus is equipped with a split/splitless liquid injector, coupled to a single quadrupole mass spectrometer with EI. The mass spectrometer has a mass range of 1.5 to 1090 Da, and can operate in Scan, SIM or simultaneous Scan/SIM modes.
GC-MS is good for: Volatile or semi-volatile analytes that are thermally stable and relatively low molecular weight, analytes can be derivatized to make them amenable to GC-MS e.g. FAME analysis
Bioanalytics Home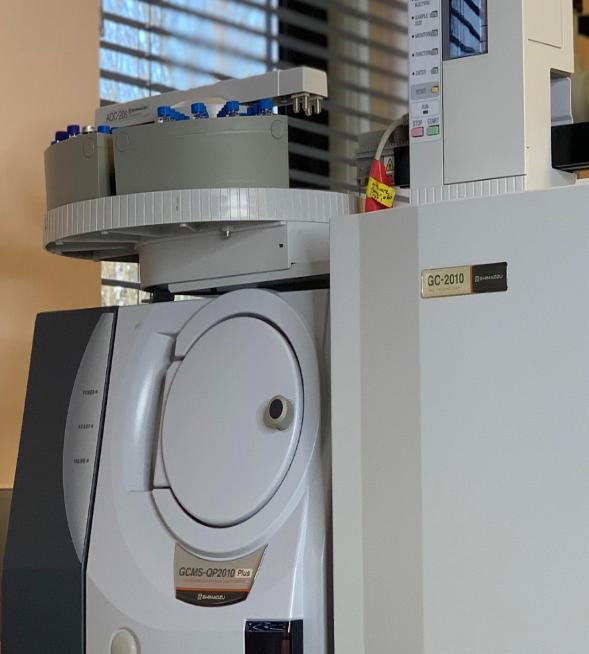 Specification Type
Specification
Injection
Liquid
Detection
Single quad mass spectrometer
Mass Range
m/z 1.5 - 1090
Ionization Mode
EI
Scan Modes

Full Scan

SIM

Simultaneous scan / SIM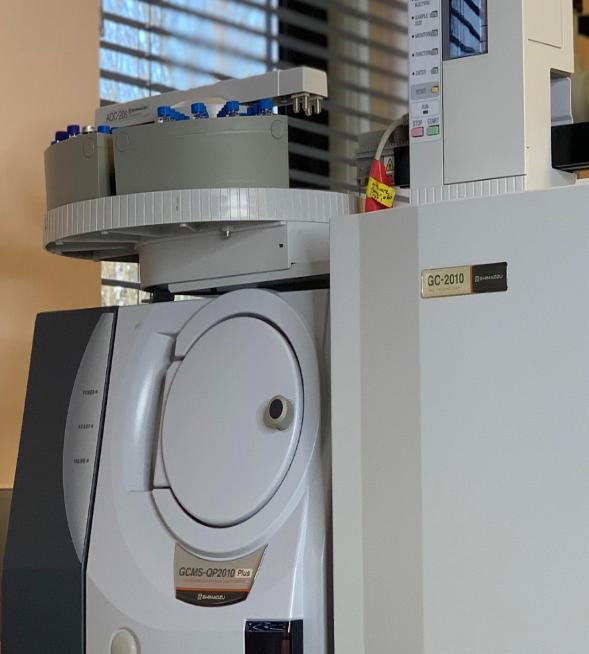 Contact us
Contact research facility manager, Dr Rachael Dack, to find out more about research services and project collaborations available
Bioanalytics Facility
Department of Biosciences
Stockton Road
Durham
DH1 3LE
Tel: +44 (0)191 334 1375 / 1301
Email: rachael.e.dack@durham.ac.uk