Congratulations and Welcome to Durham History Department
Welcome to our new students!
Congratulations on gaining your place to study at Durham, and a warm welcome to the Department of History. We hope you will enjoy your time with us and that you will seize the opportunity both to build upon your established interests and enthusiasms and to broaden your horizons as a historian. You will have plenty of opportunity to do both. We offer one of the most varied, exciting, and wide-ranging History degree programmes in the country. You will explore the full range of history from the end of the Roman Empire to the present day. You will be able to study in more detail and in new ways topics you have encountered before, like the Tudor Monarchy, Nazi Germany, or the modern history of the USA. But we will also introduce you to less familiar periods and regions, like the European Middle Ages or the history of east Asia, and to new themes and approaches, such as environmental history, or the histories of science, visual cultures, and gender and sexuality.
We know you are ready for a challenge, an intellectual adventure, and we are certainly going to challenge you. But we will support you, too. Durham is now one of the largest History departments in the country: that's why we can offer you such a rich variety and range of topics and types of history. But we pride ourselves on having a 'small department' feel and a small department's friendliness and approachability. During the difficult past year, we have had to find new ways of teaching and new ways of staying in touch with and supporting our students. The experience wasn't all bad; we've learned a lot. All the same, we are very much looking forward to being back in our familiar surroundings on North Bailey and at other sites in the ancient heart of the city of Durham. To live and work in such beautiful and historic surroundings, in the shadow of the Norman cathedral and the castle, we hope you will agree, is a privilege and an inspiration.
Covid-19 has shown itself to be an unpredictable beast, and none of us can know for sure what the new academic year has in store for us. But we very much hope to be able to meet and to learn together in the Department again, much as we have always done. I wish you all happiness and success in your time with us.
Professor Len Scales
Head of Department
Department Information
You can access lots of useful information on our Blackboard Learn Ultra Induction site and student SharePoint. We will let you know as soon as the student SharePoint is available!
Next steps
Learn more about how to register for your modules
Your first week in Durham – University Induction Week Events Timetable
The Timetable has been designed so College events don't clash with any of your academic departmental events, but offer you lots of opportunities to meet your fellow Freshers, find your way around and settle into student life.
To help you keep track of where you need to be, and what you need to do during your first busy days at university, in your College and your Department, we have created a day-by-day University Induction Planner. This should help you to plan your schedule, so you don't miss anything - from being issued with your Campus Card or meeting the staff in your Department, to trying out for a sports team or joining a student society.
Your Personal Induction Planner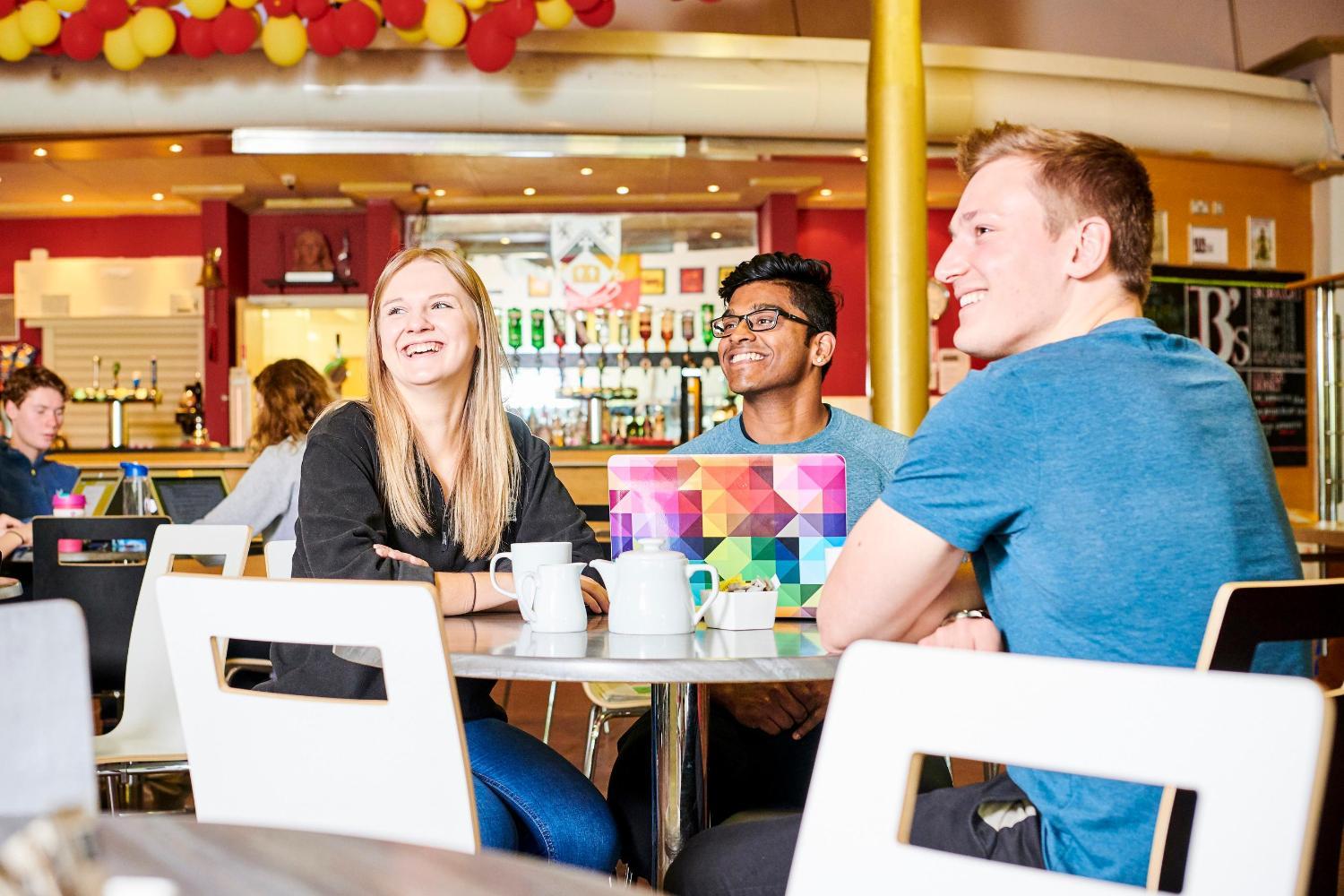 Covid-19 Safety
We're working hard to welcome you safely and delivering quality education and student experience. Visit our Covid Safety Information webpages for applicants for the latest advice. We can't wait to see you soon!
Covid-19 Response: Applicants and Future Students
Student updates
Check out our student blogs to read more about life at Durham from our students. Don't forget to follow us on social media!
Highlights
Read our top recommendations to add to your packing list ready for your arrival at Durham.

Moving to University can be a daunting prospect but there's no need to worry, you'll feel right at home here.
Read our top recommendations to add to your packing list ready for your arrival at Durham.
Moving to University can be a daunting prospect but there's no need to worry, you'll feel right at home here.
Get in touch
If you have any queries about any of this information or any aspect of coming to Durham please contact us.
Department of History
Durham University
43 North Bailey
Durham
DH1 3EX
Tel: +44 (0) 191 334 1048 (only currently monitored on Tuesdays)