Research Forum
Welcome to the Music Department's 2020 - 2021 Research Forum. This year has been different from any previous year, of course, with all our sessions taking place on Zoom. While it has been a shame not to meet up in person, we have already seen a fantastic programme over Michaelmas and Epiphany terms. We have engaged with inspiring sessions covering many aspects of our research interests, with Durham staff and postgraduates joined by many great colleagues from elsewhere. For Easter term we have a short programme of events beginning on 4 May.
Sessions take place on Zoom on a Tuesday at 15:00 - 17:00, please register and you will receive joining information before the session. See our Events page for more information.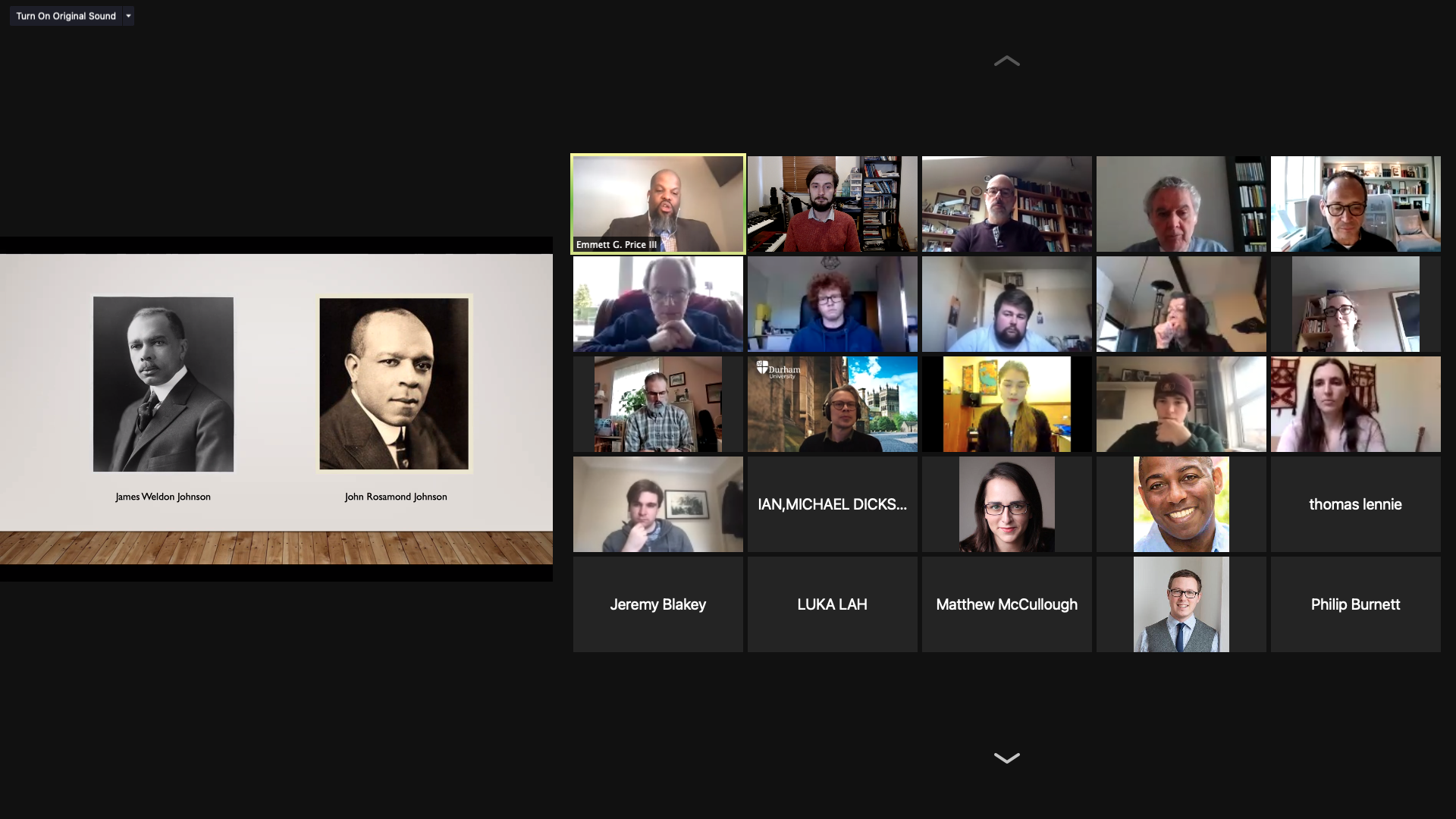 Postgraduate Seminar
The Postgraduate Seminar is the platform for our postgraduate students to present their own research to peers and staff. Contributions take the form of formal papers or use more creative presentation formats, and lead to group discussion.
Study Days and Conferences
Postgraduate students organise conferences of various kinds, centred upon particular themes and often working in partnership with external funders. These events feature invited keynote speakers and issue open calls for papers to postgraduate and senior scholars from around the country and overseas.