Joanne Race, Director of Human Resources and Organisation Development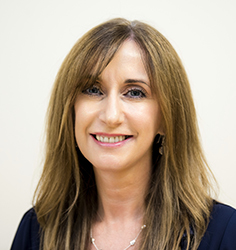 Responsibilities
The Director of Human Resources and Organisation Development has responsibility for enabling the efficient and effective management of the University's workforce, including its diversity and wellbeing, with a strong focus on talent management and promotion, leadership development, employment law and remuneration policy.
The Director is responsible for shaping and leading the strategic direction of the Human Resources function and for ensuring the achievement of the aims and objectives outlined in the People Strategy.
Professional background and expertise
Joanne joined Durham University in 1996 as a Human Resources Business Partner and has held a variety of roles since then including most recently as Deputy Human Resources Director. Joanne was appointed to the role of Director of Human Resources and Organisation Development in 2018. Before joining the University Joanne worked in financial services, the IT sector and the NHS.
Education and qualifications
Joanne has an MA in Strategic Human Resource Management from Durham University Business School and is a Chartered fellow of the Chartered Institute of Personnel and Development.