Lucian J. Hudson, Director of Advancement, Marketing and Communications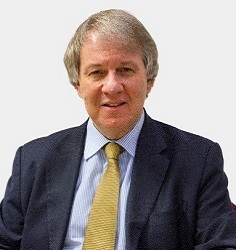 Responsibilities
The Director of Advancement, Marketing & Communications is responsible for leading on the University's advancement activities, bringing together marketing, communications and development to support the enhancement of the University's global reputation and influence.
The Director is responsible for the Development & Alumni Relations Office and the Marketing & Communications Office.
Professional background and experience
Lucian joined the University in 2020. With effect from January 2023, he is also Professor in Practice (Leadership and Organisations) in the Department of Management and Marketing at Durham University Business School.
He is an experienced board chair, strategic communications specialist and executive coach. Most recently he has led a successful transition at the University of Oxford, putting public affairs and communications on a more strategic footing. He is lead author of the Policy Exchange report, Universities at The Crossroads, addressing governance, leadership and communication.
As Chair, Earthwatch Europe, he steered the organisation through the disruption caused by Covid-19, adapting business strategy through innovation, overseeing new investment and building corporate partnerships, harnessing science and citizen engagement. His wider professional portfolio includes counsel on crisis and recovery.
Lucian has recently been welcomed back as Chair of the Board of Trustees for the Tavistock Institute. He advises senior leaders, helping them to manage challenges critical to achieving success. Since 2000 he has supported cabinet ministers, board chairs, vice-chancellors and chief executives.
Education and qualifications
Lucian holds an MA in Politics, Philosophy and Economics from St Catherine's College, Oxford.