Professor Claire O'Malley, Pro-Vice-Chancellor, (Global)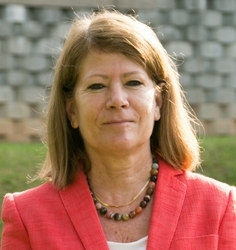 Responsibilities
The Pro-Vice-Chancellor (Global) is responsible for the strategic leadership and implementation of the University's international agenda.
She oversees the development of the International Study Centre at Queen's Campus, Stockton-on-Tees; the development of strategic teaching and research partnerships with international peer institutions; the establishment of a Durham University presence in key global cities; work to increase research, study and work abroad opportunities for Durham undergraduates, postgraduates and research staff; and work to increase the percentage of students from outside the UK studying at Durham to around 35% by 2027.
She is also responsible for the University's Marketing and Communications Office.
Professional background and expertise
Claire joined Durham University in January 2018 from the University of Nottingham Malaysia Campus (UNMC), where she served as Vice Provost (Research and Knowledge Exchange). She has also served as Dean of the Faculty of Science at UNMC and Dean of the Graduate School at the University of Nottingham, UK. She had worked at the University of Nottingham since 1989 and obtained a chair in Learning Sciences in 2004. She also previously worked at the University of California San Diego, the University of Sussex and the Open University.
Claire previously served on the ESRC's Research Committee and as Vice Chair of the ESRC Grants Board. She chaired the Research and Innovation Committee for the EU-Malaysia Chamber of Commerce and Industry and serves on a number of international funding committees. Claire is a past President and an Inaugural Fellow of the International Society of the Learning Sciences.
Education and qualifications
Claire holds an undergraduate degree in Psychology and Philosophy and a PhD from the School of Education from the University of Leeds and is a Chartered Psychologist with the British Psychological Society.