James Fox-Robinson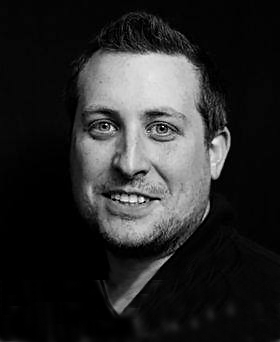 James Fox-Robinson is a Lead Theatre Technician in the Student Enrichment Directorate.
"When people ask what I do, I say that I'm here for three reasons; to keep the students safe, to make sure they are competent on the equipment, and to support them in their creative vision.
"We are currently working on transforming theatre at Durham to come in line with professional theatre practice. We believe this supports students to enter the industry (or further study) upon graduation from Durham. When I first started working at Durham in September 2021, we had a handful of confident technicians. We've since trained over 100 students in theatre health & safety and run 'sold out' workshops in lighting, audio, set design and stage management."
James' recent nomination for Outstanding Technician of the Year at the THE awards might make you think again! Working in the University's Assembly Rooms Theatre, James is a technician based in a non-academic department – an area we are keen to grow.
"Working across the Assembly Rooms, Student Technicians, the Department of Physics and Student Welfare, with help from the audio visual team and other colleagues, I worked on a wellbeing project during the exam period. 'The Final Frontier' was an immersive experience within the theatre with multimedia presentations using material from the computational cosmology dept, relaxation spaces with light shows and student curated soundtracks, reflections based on the names of the Mars Rovers, poetry on finding head space, and even a glow in the dark area!
"We demonstrated that, as technicians, we can play a creative leadership role."