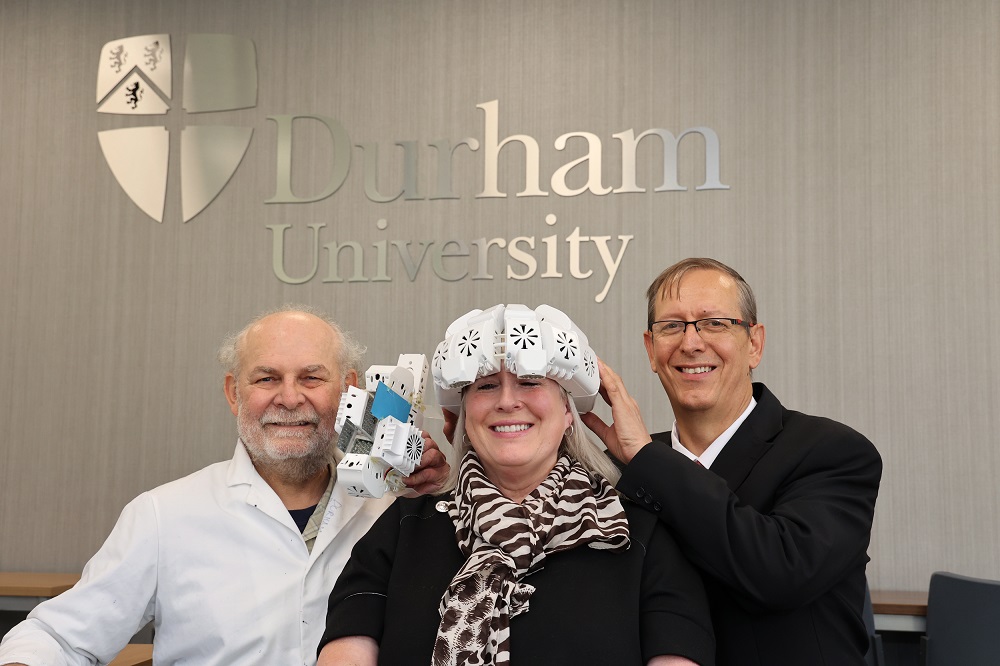 Research led by Dr Paul Chazot on a new infrared light therapy that might have the potential to help people with dementia.
People wear a specially adapted helmet which delivers infrared light deep into the brain for six-minutes per treatment.
This stimulates mitochondria that generate most of the chemical energy needed to power the biochemical reaction in the brain's cells.
Read more about the pilot study here.
Further Information:
Find out about the Department of Biosciences at Durham University
Find out more about Dr Gordon Dougal of Maculume Limited
Visit Dr Paul Chazot's staff page at Durham University