Congratulations to Dr Wayne Dawson who has been awarded a Darwin+ project!
14 June 2021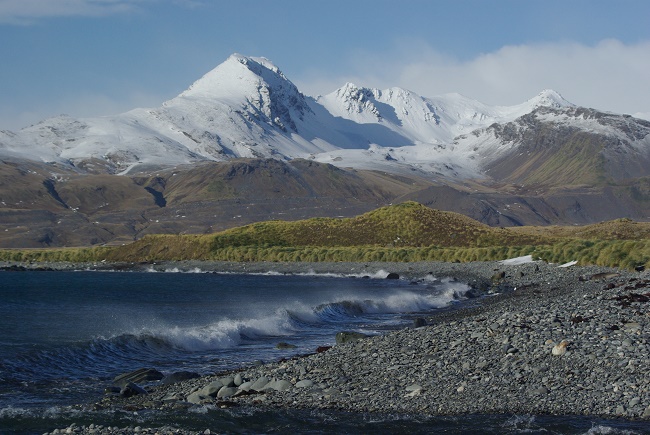 Wayne Dawson has been awarded a Darwin+ project funded by the Darwin Initiative (Defra), to assess climate change-mediated invasion risks posed by introduced plants and invertebrates on the sub-Antarctic island of South Georgia.
South Georgia's unique terrestrial ecosystems are vulnerable to invasion by plants and invertebrates that would benefit from climate change. The three-year project aims to understand this threat by:
1) Recording colonisation of recently deglaciated areas by introduced species
2) Identifying 'winning' and 'losing' native and introduced plants under simulated warming
3) Mapping invasive carabid beetle and native invertebrate distribution and abundance
4) Identifying high-risk potential future invaders from the Falkland Islands
Project partners include the Royal Botanic Gardens, Kew, British Antarctic Survey (BAS), and the South Atlantic Environmental Research Institute (SAERI), and the work will be supported by the Governments of South Georgia and the South Sandwich Islands, and the Falkland Islands, The project findings will benefit both governments by providing vital information immediately applicable to invasive species management in a warming climate.
Further Information:
Find out about the Department of Biosciences at Durham University
Visit Dr Wayne Dawson's staff page at Durham University