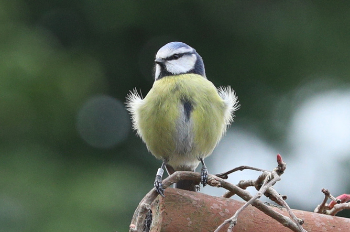 Biosciences Steve Willis and a team of researchers are working on a new project inviting people to help create a national sample of birdsong.
The project, called Nature's Audio, is aiming to produce the first nationwide sample of birdsong across the UK, to provide an insight into where and when birds, including those shortly to return from warmer climes, are singing this spring.
Tuning into birdsong
The team is encouraging people to help them by becoming citizen-scientists and recording garden birdsong in their local area, which can then be uploaded to a dedicated website for inclusion in the study.
The project is open to anyone to take part, and those without access to a garden can listen out for birdsong in their local park or when out and about.
Encouraging citizen-scientists
The website also includes sound clips and information to help visitors learn how to identify different birds through their songs.
Budding ornithologists can even help to identify species in the audio clips collected by the project, helping the research team build a picture of the distribution of songbirds across the UK.
Participants will also be able to look up the birds that have been identified in their own recordings.
The initial focus of the project is on garden birds but the team hope to expand this to other species and habitats over time.
Find out more
Visit the Nature's Audio website
Watch a video about the project