Understanding the relationship between dementia and COVID-19 risk
25 October 2021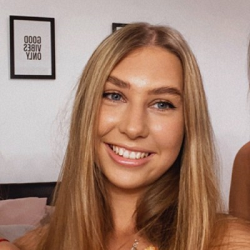 Georgia Walsh, a third year Biological Sciences student performed a BPS-funded summer placement in Dr Paul Chazot's lab probing a potential new Durham University "spin out" drug for treating Parkinsons disease. Georgia is the deputy lead of the new Durham University Parkinsons Pals community support programme, the first in the UK.
COVID-19 rapidly evolved into a worldwide pandemic after first emerging in December 2019. Underlying health conditions, such as chronic lung diseases, increase the risk of severe COVID-19 infection, with increased prevalence with age. Similarly, dementia, including Alzheimer's disease (AD), has an increased prevalence with age and, as patients often live with one or two additional health conditions, which overlap with known COVID-19 risk factors, there are suggestions that these individuals are more susceptible to COVID-19 infection and mortality.
Read the full article on page 19 the BNA Newsletter.
Find out about the Department of Biosciences at Durham University
Visit Dr Paul Chazot's staff page at Durham University.