Working with Zimbabwean farmers to rebuild soils
24 January 2023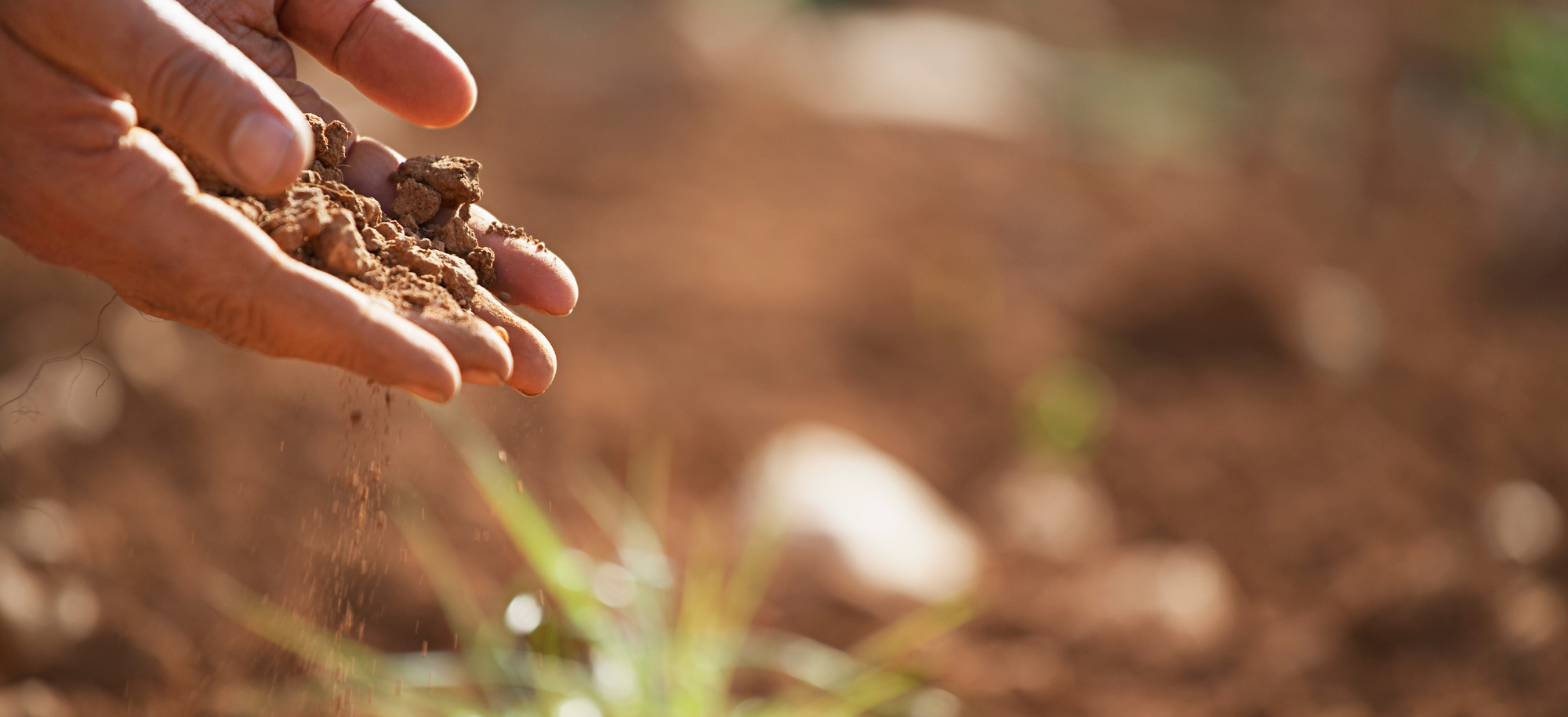 Dr Steve Chivasa is part of our Biosciences Department and specialises in understanding how plants respond to stressful environments. Here he discusses a project he's working on to help farmers in Zimbabwe overcome challenges caused by soil degradation.
Q. Tell us about the project you have been working on with farmers in Zimbabwe.
A. In this project, I am collaborating with a colleague in the department of Engineering, Prof Karen Johnson. We are working with small holder farmers in Zimbabwe to try and address issues of soil degradation that is impacting on crop yields. This particular group of farmers produce a local legume called cowpea and have spun out a small food manufacturing company using the crops to make vegetarian burgers and sausages.
However, the soil that they are farming is very degraded and would require quite a lot of synthetic fertilisers to get decent yields. These farmers don't have the resources for that level of synthetic fertilisers so we're working to find a low-cost solution.
Q. Why is soil degradation a problem?
A. Degraded soil doesn't have the same water or nutrient holding capacity, which means that even when there are average levels of rainfall, the water is lost from the soil.
It also means that any synthetic fertilisers applied tend to leach away into the water table, rather than being retained in the soil.
The result is that crops are exposed to a very poor nutrient environment and water availability, so they experience drought, even when there is adequate rainfall to see the crops through the season.
Q. How does your project hope to help?
A. We're working to find low-cost, locally available compounds that can be applied to the soil to improve soil water-holding and nutrient-holding capacity.
So, at the labs here in Durham, we're trialling low-cost materials that are locally available to the farmers in Zimbabwe, and that could be applied to the soil in order to change its chemical and physical properties to enable it to retain water and also to retain nutrients. This in turn would lead to more productive soils and better yields.
Q. What are the next steps for this project?
A. We've developed a potential solution to the soil condition in our labs here in Durham and the next step is to test this in Zimbabwe with some of the farmers.
If that phase of the project goes well, then we would look at how to upscale this solution so that it can be used by all of the farmers involved in this project.
Q. What are the benefits of collaborating with an organisation in Zimbabwe?
A. Working with a community of people, and a business enterprise, who are dealing directly with the challenge, has really helped me to see how best to focus research to address a real-life problem.
Direct engagement with the community impacted by the issue brought the challenge into sharper focus and has helped us to better understand what our research needs to achieve. It also gives a greater sense of satisfaction, that our work will help to solve a problem that is urgent and current.
Find out more:
Biosciences at Durham University:
Our Department of Biosciences is a leading centre for this increasingly important area of study and is ranked 6th in The Guardian's Best UK Universities 2022 league table. Students develop a wide range of analytical and practical skills that prepare them to meet these challenges we face across the globe including food security, sustainability and the impact of climate change
Feeling inspired? Visit our Biosciences webpages to learn more about our postgraduate and undergraduate programmes.
Engineering at Durham University
Our Department of Engineering offers a wide range of Engineering pathways, is recognised as ones of the leading centres of research in Engineering in the world and is ranked 5th in the UK in The Guardian University Guide 2022. Students benefit from excellent employment opportunities as well as interdisciplinary research and national and international cooperation.
Feeling inspired? Visit our Engineering webpages to learn more about our postgraduate and undergraduate programmes.