Understanding a century of global fascination with Tutankhamun: In conversation with Professor Christina Riggs
10 October 2022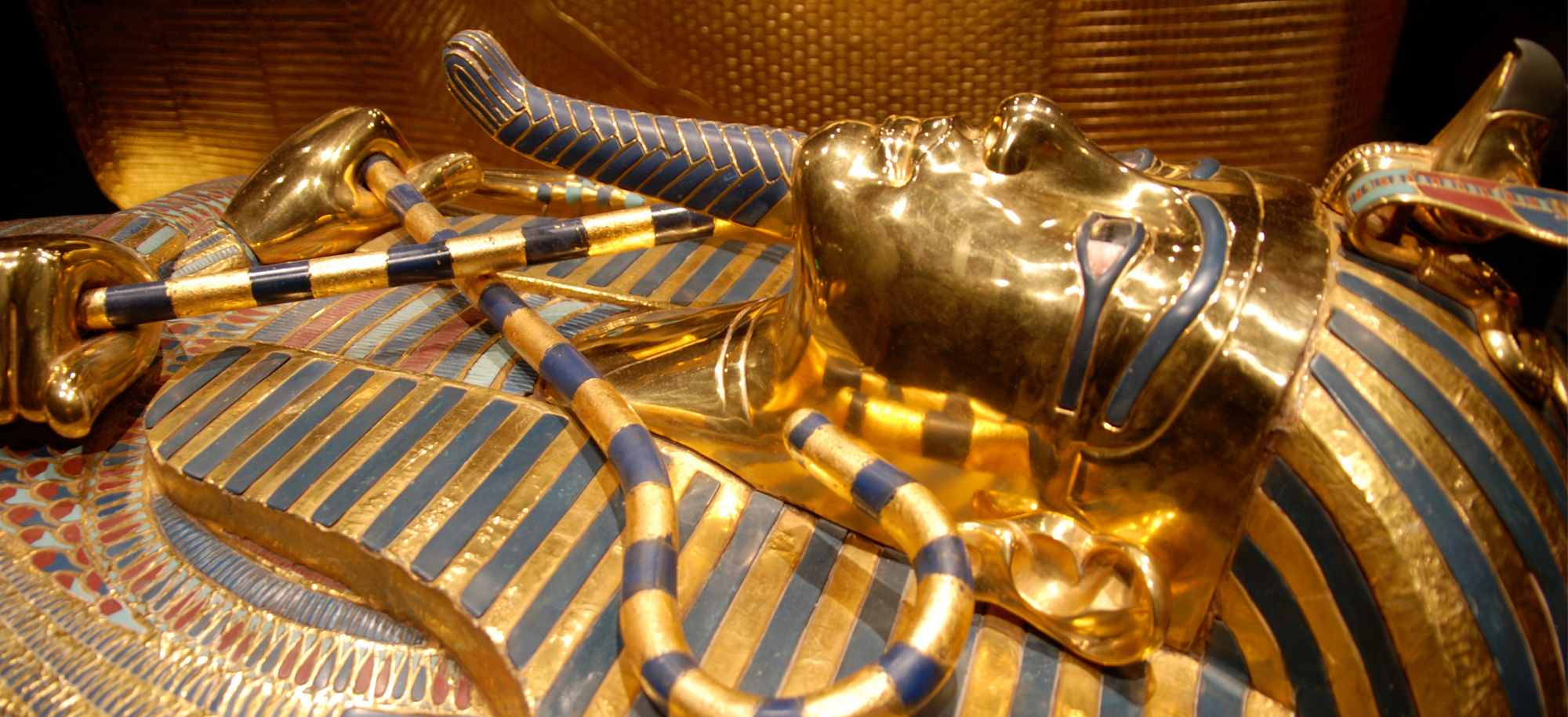 Professor Christina Riggs, Department of History, is a renowned expert on ancient Egypt and the Tutankhamun excavation. As the world marks 100 years since the discovery of Tutankhamun's tomb, we chat to Christina about her research expertise and how visual culture, such as photography, has been at the heart of a century of global fascination.
Q. Tell us about your research expertise in ancient Egypt and Tutankhamun.
A. I trained as an Egyptologist for many years, but after working as a museum curator, and seeing how important the history of colonialism and empire were in terms of the creation of Egyptology, I changed my focus to study the history of the field instead.
I am the first person to have studied the photographic archive created during the excavation of Tutankhamun's tomb in the 1920s. Photography was at the heart of archaeological work as well as the mass media coverage of the excavation.
Photographs don't show the story - they created it, and my study of that archive has made me one of the world's experts on the history of the excavation and its aftermaths.
Q. Why do you think there is such an enduring interest in Tutankhamun and ancient Egypt?
A. In 'western' (European and American) culture, ancient Egypt has long occupied an unusual position. It has been considered a source of wisdom and a symbol of grandeur and might (familiar, for instance, through the stories of the Bible). But it also represents exoticism, mystique, and even danger – often based on racist assumptions about the superiority of Europe and Christianity.
Because of Egypt's geographic location, with the possibility of connecting over land and then by the Suez Canal from the Mediterranean to the Red Sea, the French government had already identified it in the 18th century as a strategic target.
France wanted to challenge Britain's empire in India and having a shorter trade route to the Indian Ocean was key. So, Egypt was caught up in the competition between western Europe's colonial powers - and what became archaeology, and the collecting of objects for museums like the British Museum and the Louvre, grows out of that. Archaeology was an imperial project - it is always political.
The same is true for Tutankhamun. The discovery of Tutankhamun's tomb in November 1922 came at a crucial political moment, shortly after the dark years of World War 1 and when Egypt had just won its partial independence from the British Empire. Moreover, the boom in radio, print media and newsreels meant that stories about the excavation, and those famous photographs, landed in new magazines right in people's homes.
It was a good news story that everyone could enjoy - including Egyptians who were incredibly proud of it. It also came at a time of increasing consumerism, so there were product tie-ins, adverts, songs, you name it, which commercialized Tutankhamun and made him an icon.
Q. Are there aspects of our understanding of this subject that you feel need updating or revisiting?
A. Absolutely yes - we shouldn't assume that there is something eternally or obviously fascinating about ancient Egypt, but we should ask why and how Egyptian antiquities matter at certain times and places.
We also have to re-learn what has been intentionally downplayed or 'forgotten', namely, the role of colonialism and empire (British, French, and others) in shaping the archaeology and the geopolitics of Egypt and other parts of North Africa and the Middle East.
The role of Egyptian scholars, archaeologists, cultural figures, and people from every social level, has also been ignored or erased in traditional accounts of Egyptian archaeology. It's important to redress that and understand how racial and religious prejudice informed the work of Egyptology and still shapes media coverage today.
Find out more:
History at Durham:
Set within the magnificent location of Durham's World Heritage Site, the Department of History at Durham has established itself firmly as one of the top three in the UK.
Our research and teaching extend from late antiquity and the Middle Ages to contemporary history; from the British Isles and continental Europe to the USA, Africa, and East Asia; and across social, cultural, gender, visual, scientific, political and economic history.
Feeling inspired? Visit our History webpages for more information on our undergraduate and postgraduate programmes.