Sudan Digitisation Project
Digitised and made available online the most heavily used printed material in the collection – official reports and maps - in consultation with SUDAAK (Sudanese Association for Archiving Knowledge). The project, funded by JISC, enabled the setting up of a staffed digitisation unit within Archives and Special Collections.
Image of visit by SUDAAK committee members during project.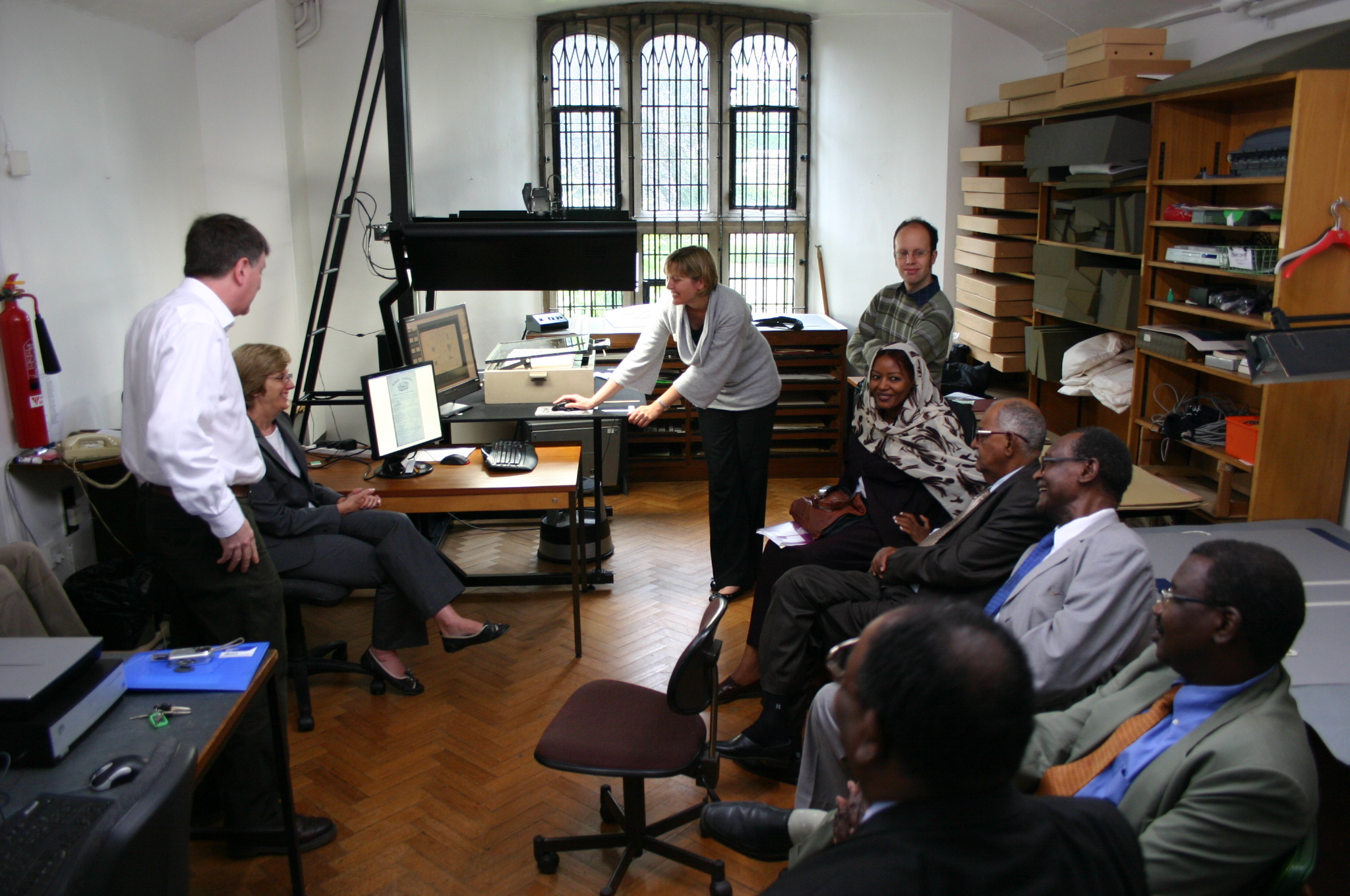 Wood Bequest project
Funded by a bequest of Mrs Kathleen Wood, a former official of the Sudan Education Department, this enabled the cataloguing of a dozen collections within the Sudan Archive.