Research Support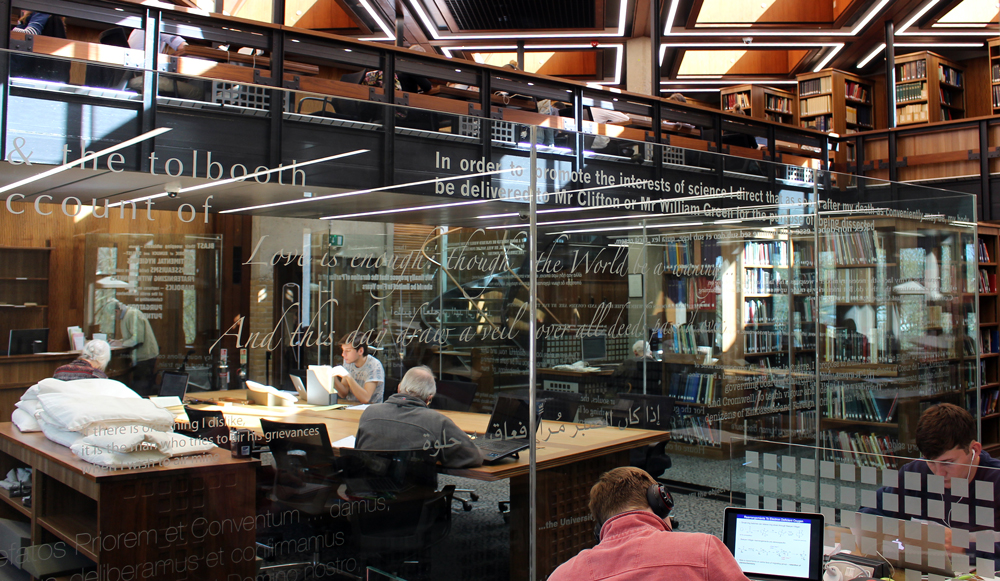 Students and researchers working with archives and special collections in the Search Room in the Barker Research Library, Palace Green Library.
Why use archives and special collections?
Using archives and special collections in your research project or dissertation can be incredibly rewarding. You may be looking at a document that has not been touched for a long time or you may stumble upon something no one else has noticed before. Even well-known manuscripts, maps, documents or rare books may offer new insights depending on your research question.
Research in the humanities is an ongoing conversation, in which archives and special collections can play a very important role.
Visit our case studies pages to read about the experiences of other researchers using our collections
Where to start?
If you already have an idea about a topic for your dissertation or research, you may like to have a look at our Collection guides and do a search in Discover to see if we have relevant material. Our page on understanding original documents and rare books may be useful to check if you need special skills to use your sources. We are also happy to give advice if you need further help.
If you are uncertain about a topic or you are struggling to find relevant sources, talk to your supervisor and get in touch with us to see if we can give you a hand. The Library has also developed a short course on preparing for your dissertation research.
Please also take a look at the guides to our collections, which cover the themes for which we have particularly good sources.
Content and language warning
We make our collections accessible to all for the purposes of academic and community research, and provide catalogues to them online. In accordance with standard professional practice our catalogues will reflect the language of the collection and of its original creators; additionally, the catalogues may have been written many years ago when the collection was first received by the university. Voices, objects and images from the past can display attitudes, opinions and relate to events which may be viewed as biased and offensive in today's society. Other voices are not present. We are committed to listening to all communities and welcome your engagement. If you wish to contact us about any language used in our catalogues or about any particular item in our collections please make a note of that item's reference number or shelf-mark and contact us.
How to access our collections?
When you have your list of possible sources, you can access them in different ways:
Funding applications
If you are in the early stages of a grant application, we can offer:
Advice on how our collections can support you
Information about where you may find related collections
Partnerships where we provide facilities, equipment, or specialist knowledge
Please contact us to arrange a meeting to discuss the options well in advance of the application deadline.
Durham University offers short-term funded fellowships for external researchers through its research institutes and the Residential Research Library scheme. We can advise you on how our collections can strengthen your application.
Public engagement
To support your grant application or REF impact we can offer:
If you are considering an exhibition or outreach activity based on archives and special collections, please get in touch with us in the first instance.
Special events
We may be able to facilitate a special event with our collections at Palace Green Library to support conferences and workshops. Contact us for a preliminary discussion.
Additional research support is available in our department from: