Campus Art Collections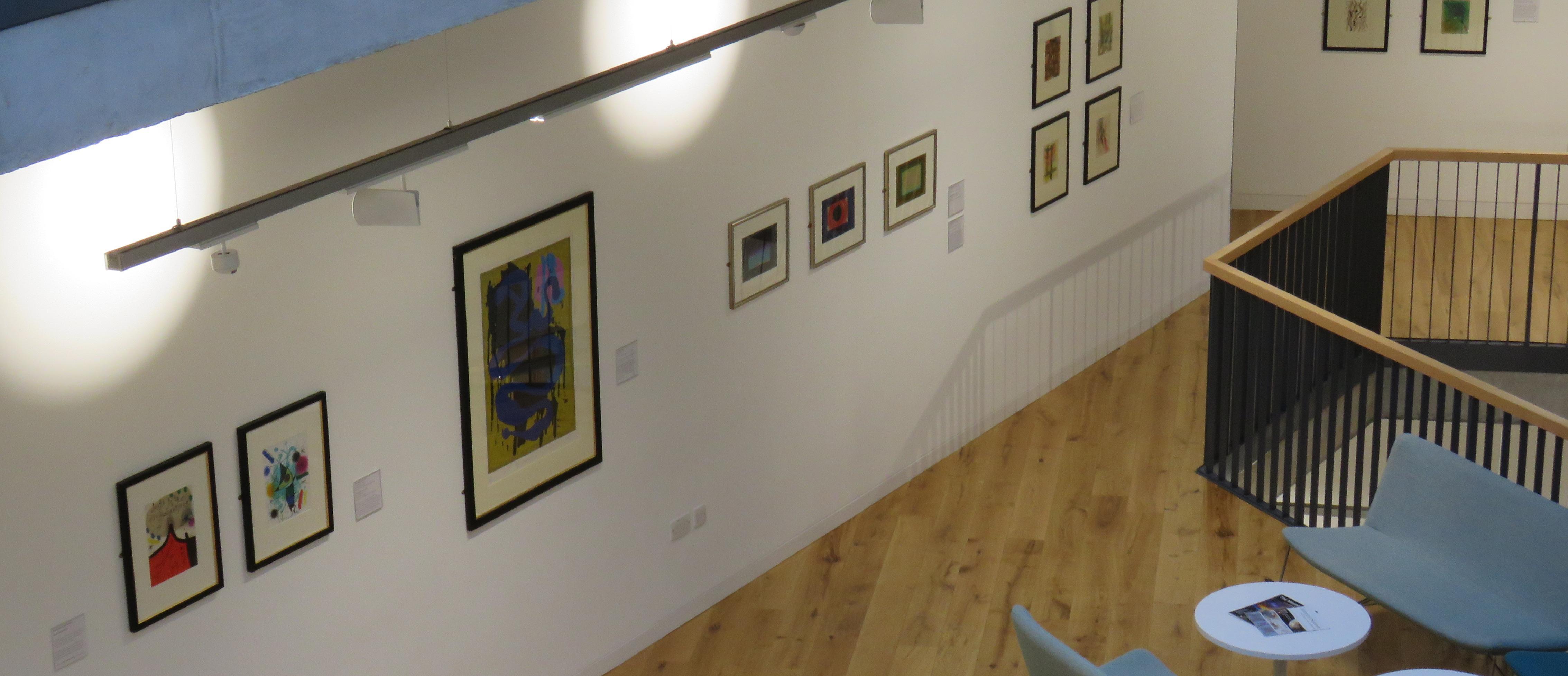 Image caption: The campus collection on display in the Ogden Centre for Fundamental Physics
Do you have artworks in your building or department?
If you would like to move, remove or know more about artworks in your building, get in touch with Art Collection.
Similarly, if you are planning any redecoration or building works, do let us know so that artworks can be looked after adequately.
Get advice from our curators on How to look after your artwork.
Would you be interested in being an Art Warden for your site?
Art Wardens play a vital role in helping to look after artworks on their site so that everyone can continue to enjoy them.
As an Art Warden you will receive information about how to care for artworks, and if you like, we can also provide you with introductory Art History training about selected artworks. Art Wardens take responsibility for ensuring that artworks on their site are cared for according to the simple procedures outlined in the resource below. Art Wardens may need to advise colleagues and students on these procedures and raise any issues with the Art Collection Office if needed.
How to look after your artwork