Hatfield College
Hatfield College, in the very heart of historic and spectacular Durham, offers all the facilities to make any event an unrivalled experience.
Hatfield is an intimate and self-contained collection of eighteenth-century buildings. The wonderful character of the College, the second oldest of Durham's colleges, is greatly enhanced by its view of historic Durham Cathedral. This world-famous Norman structure, along with the city's Castle, has the accolade of being a World Heritage Site.
Contact Us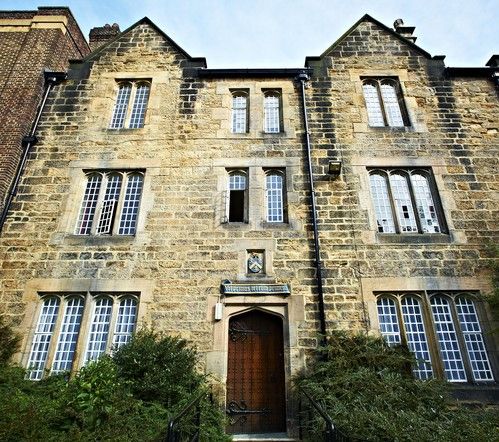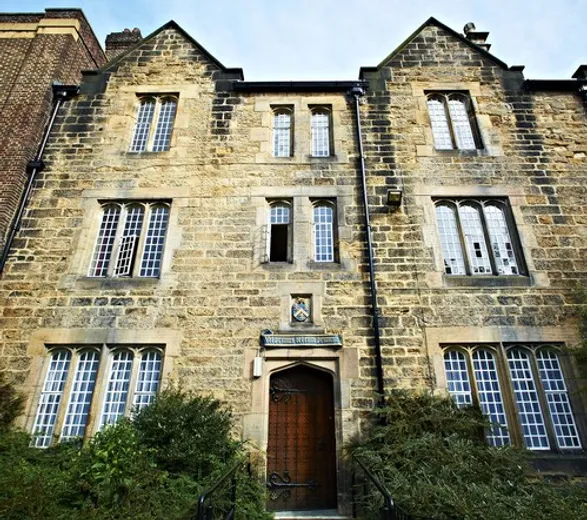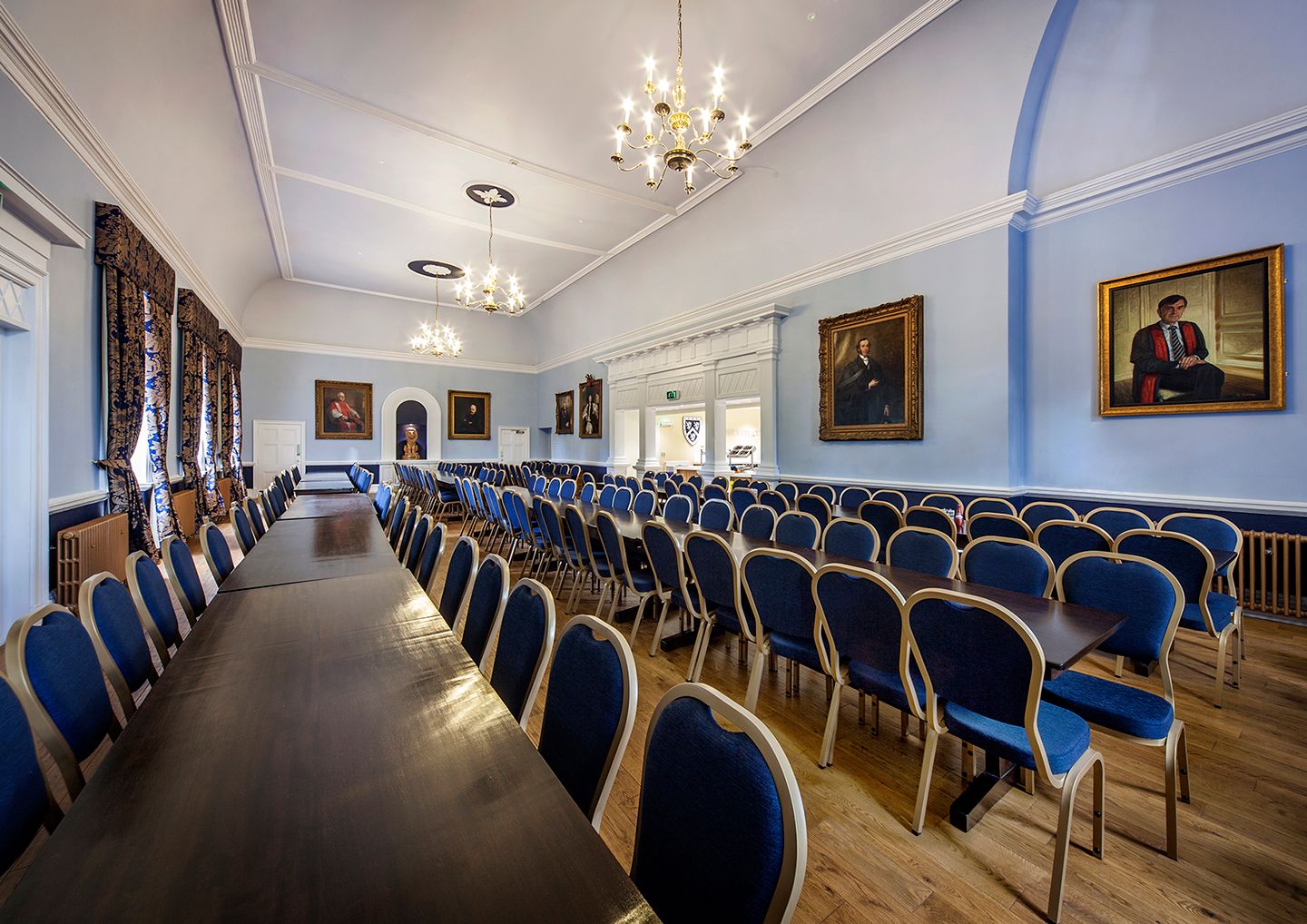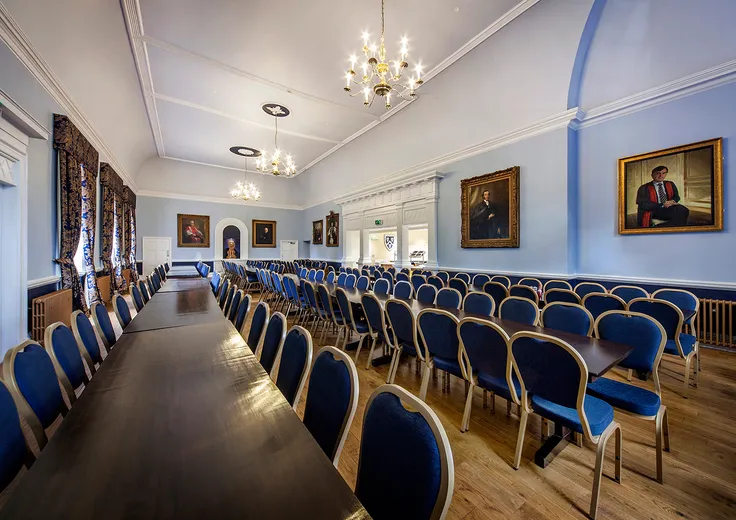 About the College
Founded in 1846, Hatfield College is a residential college of Durham University. It is right in the city centre, nestling beneath Durham's magnificent World Heritage Cathedral. The College buildings are an interesting blend of Georgian coaching inn, early Victorian room sets and major additions during the last century.
Central to the College is its Dining Hall - among the oldest parts of Hatfield. This historic building had a seventeenth century pedigree and an eighteenth century reputation as a fine coaching inn (The Red Lion) with dancing, dining and gaming rooms (all still in use for other purposes) and kitchens with stabling which used to be on front of what is now C Stairs.
When Hatfield was founded in 1846, David Melville - the first in a long line of principals and masters - set it up as a model college. This was a revolutionary development in residential higher education. For the first time, student rooms were let furnished, all meals were taken in Hall, expenses were fixed, reasonable and known in advance, with students cared for and guided by College Officers. Most of this is now considered general practice. However, it was many years before it became an accepted model throughout the world. The College is now home to approximately 400 students.

Banqueting & Private Dining
Hatfield College is able to provide the highest quality food and drink in a stylish setting.
The early Georgian Dining Hall is ideal for large, formal banquets for up to 190 or you may want to hold an intimate private dinner party for up to 20 people in our elegant SCR Dining Room.
View our College Banqueting Menu 2021-22 (last modified: 13 January 2022).

Accommodation
Group Accommodation
During University vacations Hatfield College's accommodation within the heart of the city provides the perfect base from which to explore historic Durham City and the wider region.
The College has 93 single en suite bedrooms, 24 twin/double en suite bedrooms and 50 standard rooms (with shared bathrooms) available
Group bookings are welcome and catering can be arranged within the College's Georgian dining hall or private dinners for up to 20 in the SCR Dining Room.
When enquiring please ask about our group discounts.
Bed & Breakfast Accommodation
Hatfield College's Melville Building provides 24 twin/double executive-style ensuite bedrooms with a private shower, toilet and hand basin, wardrobe and tea/coffee making facilities & radio alarm clock. There are additional 38 en suite rooms in the Pace Building, and 57 en suite rooms in the Jevons Building.
The College can also offer standard bedrooms which have their own wash basin. Showers and toilets are conveniently located on each floor.
Our rates include a full English breakfast served in the Georgian Dining Hall between 8am and 10am.
Accommodation is available on a bed and breakfast basis during University vacations; for the months of July, August and September.
Accommodation Enquiry Form
Find out more information about accommodation at Hatfield College.

Residential Conferences
During University vacations Hatfield can accommodate residential conferences up to 50 delegates entirely within the College, situated in the heart of the City.
The College's main meeting room is the Birley Room which can hold up to 50 delegates in a theatre style and there are 93 single en suite bedrooms and 24 twin/double en suite bedrooms, and 50 standard rooms (with shared bathrooms) available.
Should your event require resources and facilities in addition to those at Hatfield College, then other University Venues that can be utilised. These include additional lecture rooms, large halls suitable for exhibitions and additional bedrooms, all situated within a short walk of the College.
Capacity Chart
| | | | | | |
| --- | --- | --- | --- | --- | --- |
| Meeting Room | Theatre Style (no equipment) | Theatre Style | Classroom | Boardroom | U-Shaped |
| Birley Room | 50 | 40 | 20 | 24 | 15 |
| SCR Dining Room | - | - | - | 20 | - |

Meetings
Hatfield College is the perfect venue to hold a meeting within the heart of Durham City. The College can accommodate presentations, meetings and seminars for up to 50 delegates in its two meeting rooms.
Birley Room
The Birley Room can accommodate up to 50 delegates making it ideal for meetings, presentations or seminars. The room has an attractive large bay window giving ample natural daylight.
SCR Dining Room
The SCR dining room can accommodate meetings for up to 20 delegates. The room is set in a boardroom style with an impressive antique yew wood table that has been in the College's possession over 60 years.
Day Delegate Package
Main meeting room hire
Mid-morning tea, coffee and biscuits
2 course conference lunch
Afternoon tea, coffee and biscuits
Data projector, screen and flipchart
£39.00 per delegate
Valid until 30 September 2023, price includes VAT.

Guest Information
The Hatfield College Access Statement can be found here.
Visitors and guests with mobility problems are advised to contact us well in advance so that we can provide the best advice and assistance and where possible reserve a parking space.
Travel Information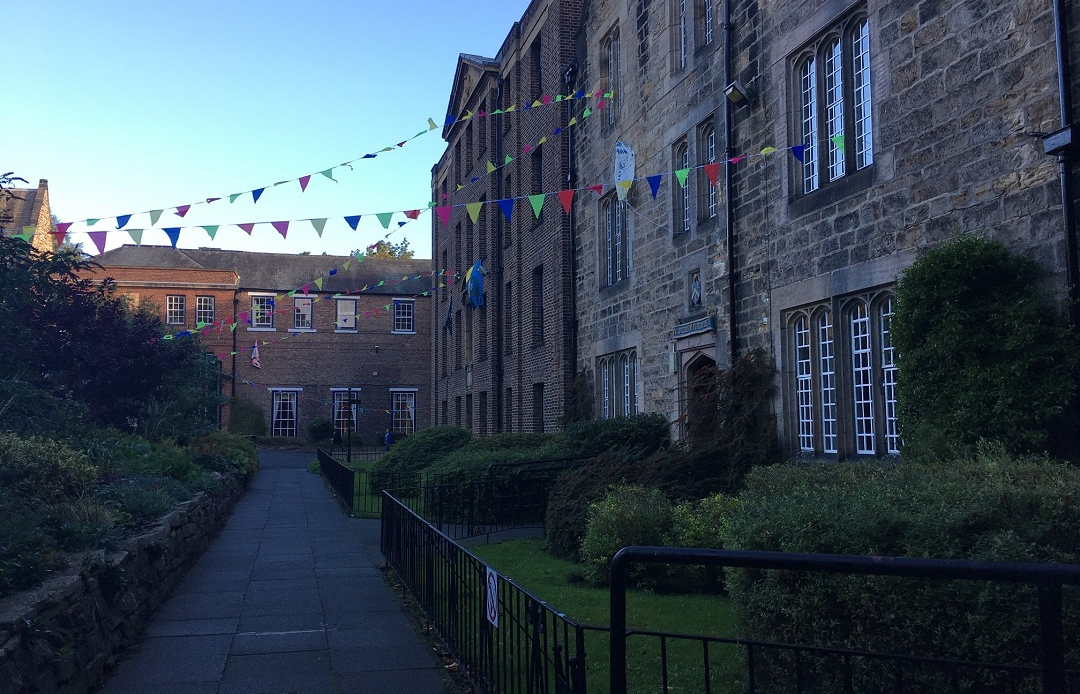 By foot
If you're carrying light luggage, the walk from the station through town is picturesque and will take about 20 minutes. There is a tourist map on the platform.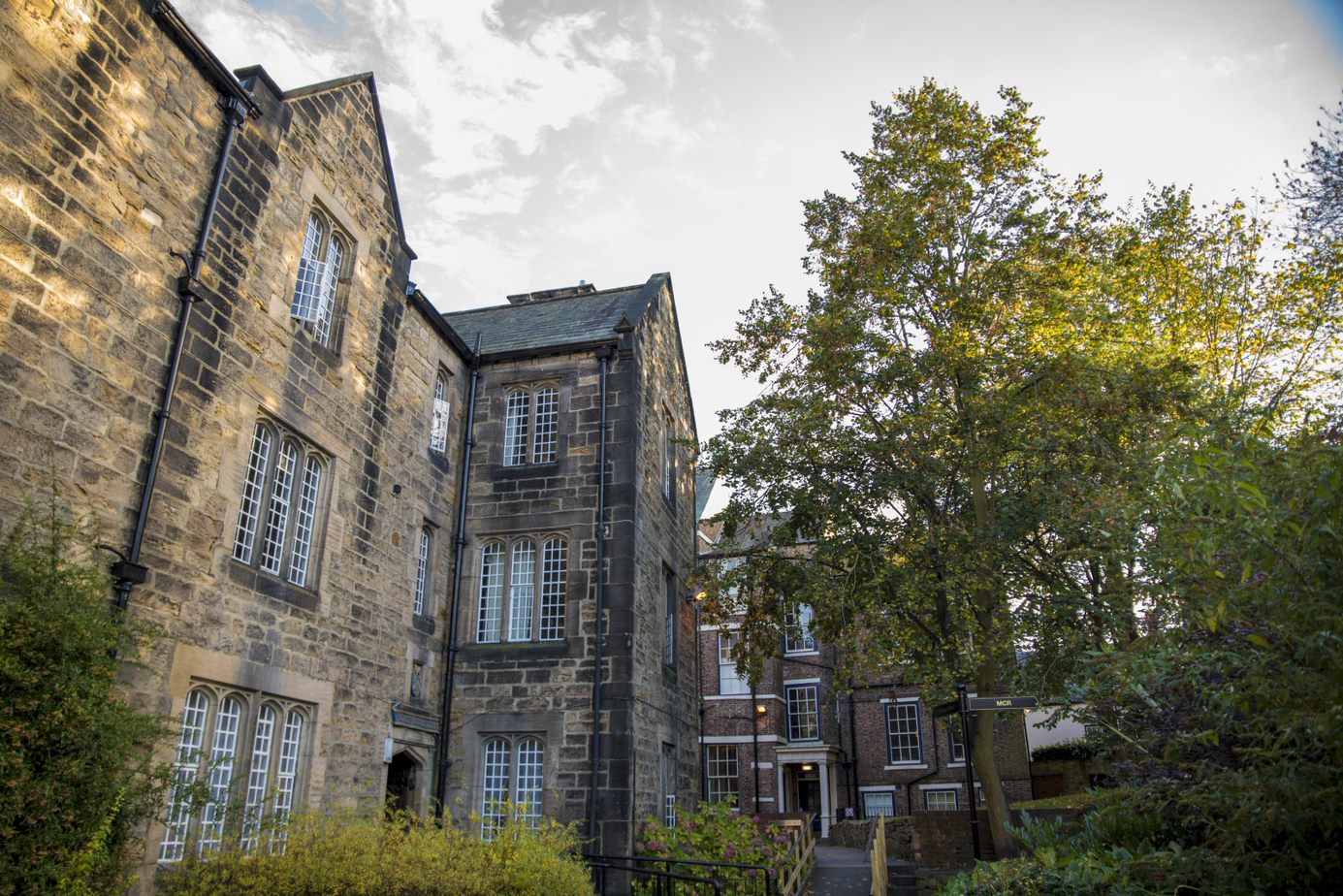 By taxi
Hatfield College is a 5 minute taxi ride (approximately £5) from Durham Station. All the taxi drivers know the college, so you won't need to give them directions.
By car
As the College is in the historic centre of the city, parking is not available. Bed and breakfast guests are welcome to drive in to drop off luggage and then move their vehicle to the local parking at Prince Bishop's Shopping Centre. To drive to the College you have to enter the city's congestion charge zone for which there is a £2 charge, this Charge needs to be paid by 6pm the same day by calling the Parking Shop on 0191 3846633.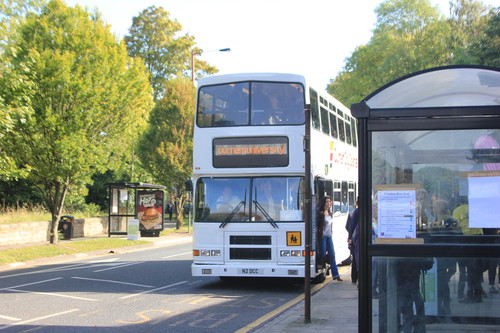 Get in Touch
Telephone: +44 (0) 191 334 2887
Hatfield College
North Bailey
Durham
DH1 3RQ