Congratulations and Welcome to New Postgraduate Students
Welcome from College Principal 2021
As Principal of John Snow College, it is my pleasure to welcome you to Durham University. Coming to University for the first time marks one of the most significant and exciting developments in your life, and at John Snow College we want to make the whole of your stay here a happy, safe, exciting and stimulating time for you. Our team of College staff, together with the student-run Junior Common Room (JCR), are committed to making John Snow College an ideal place in which to live, study and enjoy University life to the full.
The purpose of these webpages is to provide you with all of the information that you need before arriving at Durham University. There will be a lot to do, both administratively and socially, when you arrive and during the first weeks of term, and part of that process needs to begin now - particularly the process of enrolment. So, do please read the rest of these pages carefully and pay particular attention to the information that we ask you to supply in advance of your arrival.
Please remember that there are people who you can contact if you have any questions before you arrive - useful contact details are provided on our website. During the first few days of your arrival you will be registered as a student of Durham University, as part of your orientation and induction programme. You will receive more detail of the process of induction during this programme, and it will also be available in the College Handbook.
I want to reassure you that we are planning a safe and friendly arrival and induction for you. If, at the time of your arrival, we are advised to operate in a Covid-secure environment, then we will do that. If you are arriving from another country and are required to quarantine in College, then we have everything in place to ensure you are as comfortable as possible. We have developed a wealth of experience over the last year and a half in how best to support students within a Cove-secure environment.
In September we will send you more information about when you should arrive. There are a few things that you must do before you arrive, so that we can make sure that things go smoothly. You must give us your personal mobile number that you will be using when in the UK, and also your full home address and contact details of a family member we can contact if needed. The IT Department will also need a photograph of you for your Campus Card and our files before you arrive, and this should be of passport style quality and uploaded during the online enrolment process. Thank you for your cooperation.
On behalf of the College staff and the JCR, we look forward to meeting you in September or October, and to welcoming you personally to John Snow College.
Professor Carolyn Summerbell
College Information
These pages are to help guide you through the initial steps in planning and knowing what to expect before you arrive to John Snow College. The College will update this page throughout the Summer Vacation period and also be in touch regularly via email to keep you updated on important information. Please feel free to contact the College if you have any questions or concerns. We are happy to help.
Find out more
Please visit our Common Room webpage to find out all about what we have planned for your arrival at John Snow College.
Your first week in Durham – University Induction Week Events Timetable
The Timetable has been designed so College events don't clash with any of your academic departmental events, but offer you lots of opportunities to meet your fellow Freshers, find your way around and settle into student life.
To help you keep track of where you need to be, and what you need to do during your first busy days at university, in your College and your Department, we have created a day-by-day University Induction Planner. This should help you to plan your schedule, so you don't miss anything - from being issued with your Campus Card or meeting the staff in your Department, to trying out for a sports team or joining a student society.
Your Personal Induction Planner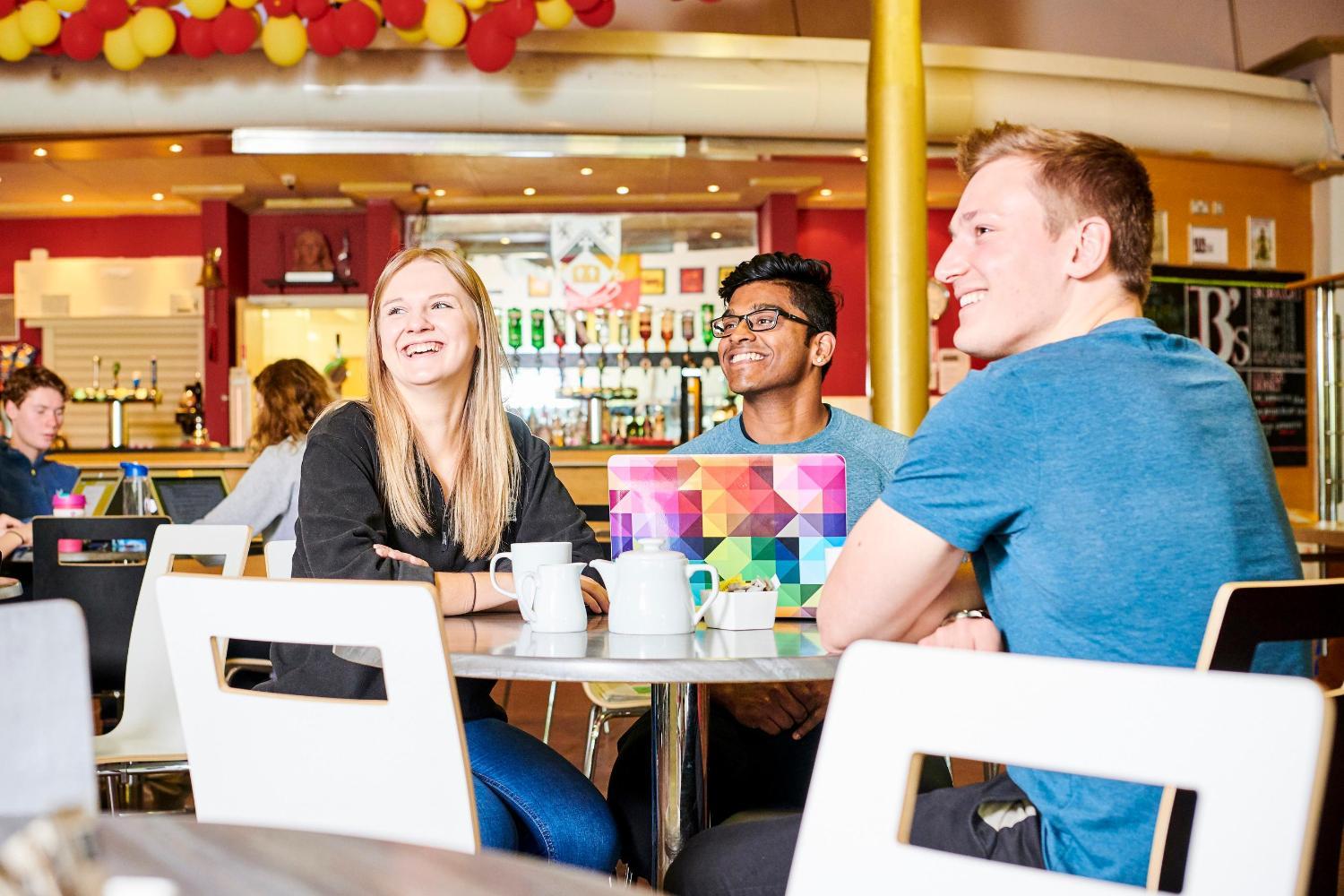 Covid-19 Safety
We're working hard to welcome you safely and delivering quality education and student experience. Visit our Covid Safety Information webpages for applicants for the latest advice. We can't wait to see you soon!
Covid-19 Response: Applicants and Future Students
Student updates
Check out our student blogs to read more about life at Durham from our students. Don't forget to follow us on social media!
Highlights
Read our top recommendations to add to your packing list ready for your arrival at Durham.

Moving to University can be a daunting prospect but there's no need to worry, you'll feel right at home here.
Read our top recommendations to add to your packing list ready for your arrival at Durham.
Moving to University can be a daunting prospect but there's no need to worry, you'll feel right at home here.
Get in touch
If you have any queries about any of this information or any aspect of coming to John Snow College or indeed, Durham University, please feel free to contact us.