Alumni and Friends
University College is fortunate to benefit from a wide range of support from the international community of Castle alumni (graduates of the College), who are proud to call Durham Castle their home.
We encourage University College alumni to stay connected with our vibrant community after graduation, to take part in our activities and to support the work of the College.
Durham Alumni Website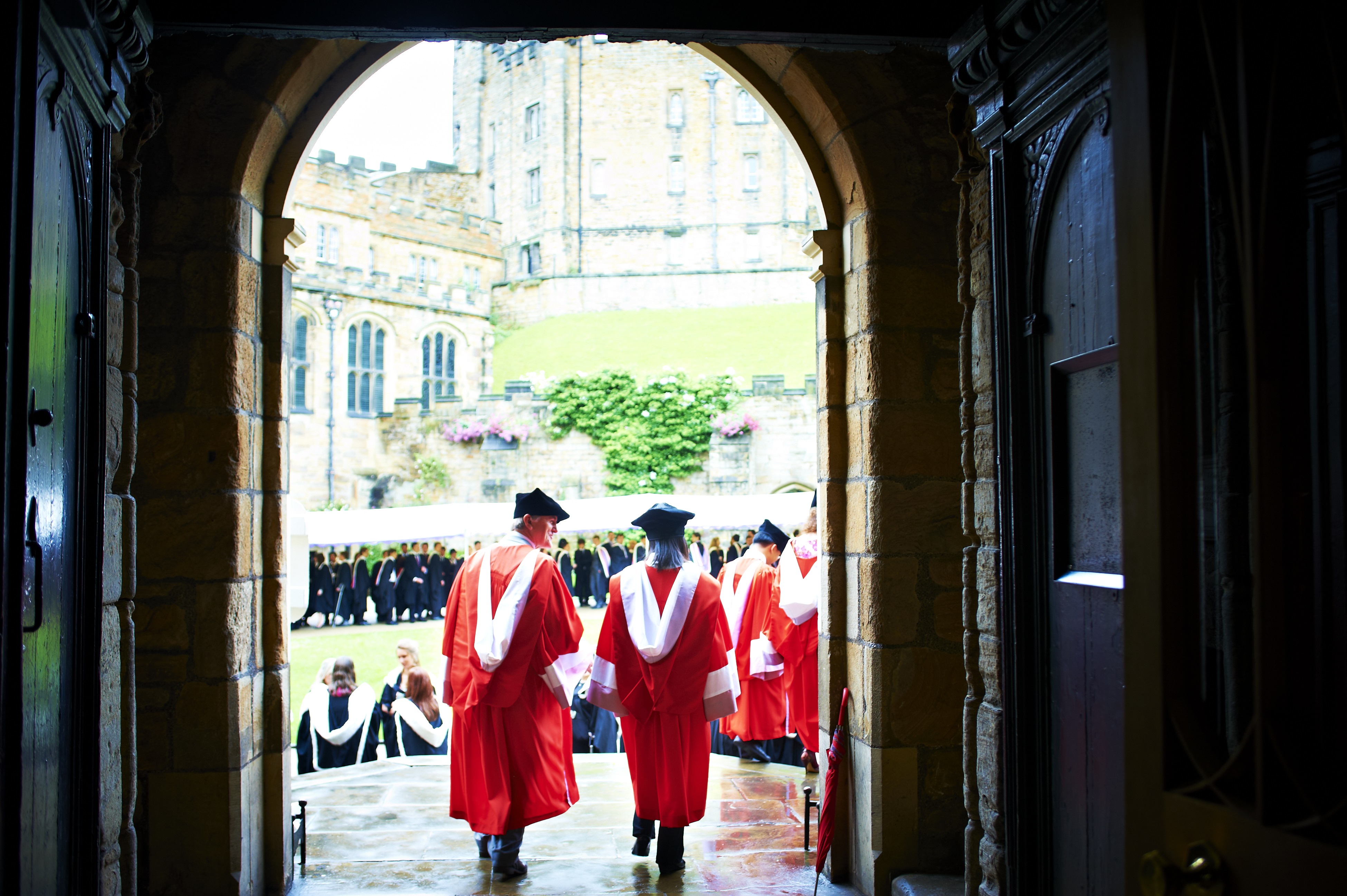 The Castle Society organises a range of events and opportunities from the annual reunion weekend, open to all Castle alumni, through to support for current students via funding for Wider Student Experience. By being a member of the Castle Society, our alumni have an opportunity to stay in touch with their peers and to network with the previous generations of graduates who have gone on to wide and varied careers across the globe.
University College Durham Trust is the College's charitable fund, which generously supports a range of scholarships and bursaries to Castle students as well as ensuring that we protect and preserve the College for the generations to come.
Visit:
Home Durham Castle Society (castlealumni.uk)
for more information, including college news, how to arrange a visit to College and opportunities for getting involved. You can also find out how you can help the current generation by making a donation to the University College Durham Trust.
Join us for our Alumni Reunion
On behalf of University College and Durham Castle Society, we would like to warmly invite you to the annual alumni reunion on 9 – 11 September 2022.
2022 marks 950th birthday of Durham Castle, and we can't wait to celebrate this special anniversary with our alumni community. We especially welcome all those who are celebrating their graduation milestones this year and those who graduated in '0 and '1. Whether it has been 10 or 50 years since your time at Durham, we cannot wait to welcome you and your friends back to celebrate these important anniversaries.
Register here.
Get in touch
We'd love to hear from you! Stay in touch: