Alumni and Friends
University College is fortunate to benefit from a wide range of support from the international community of Castle alumni (graduates of the College), who are proud to call Durham Castle their home.
We encourage University College alumni to stay connected with our vibrant community after graduation, to take part in our activities and to support the work of the College.
Stay connected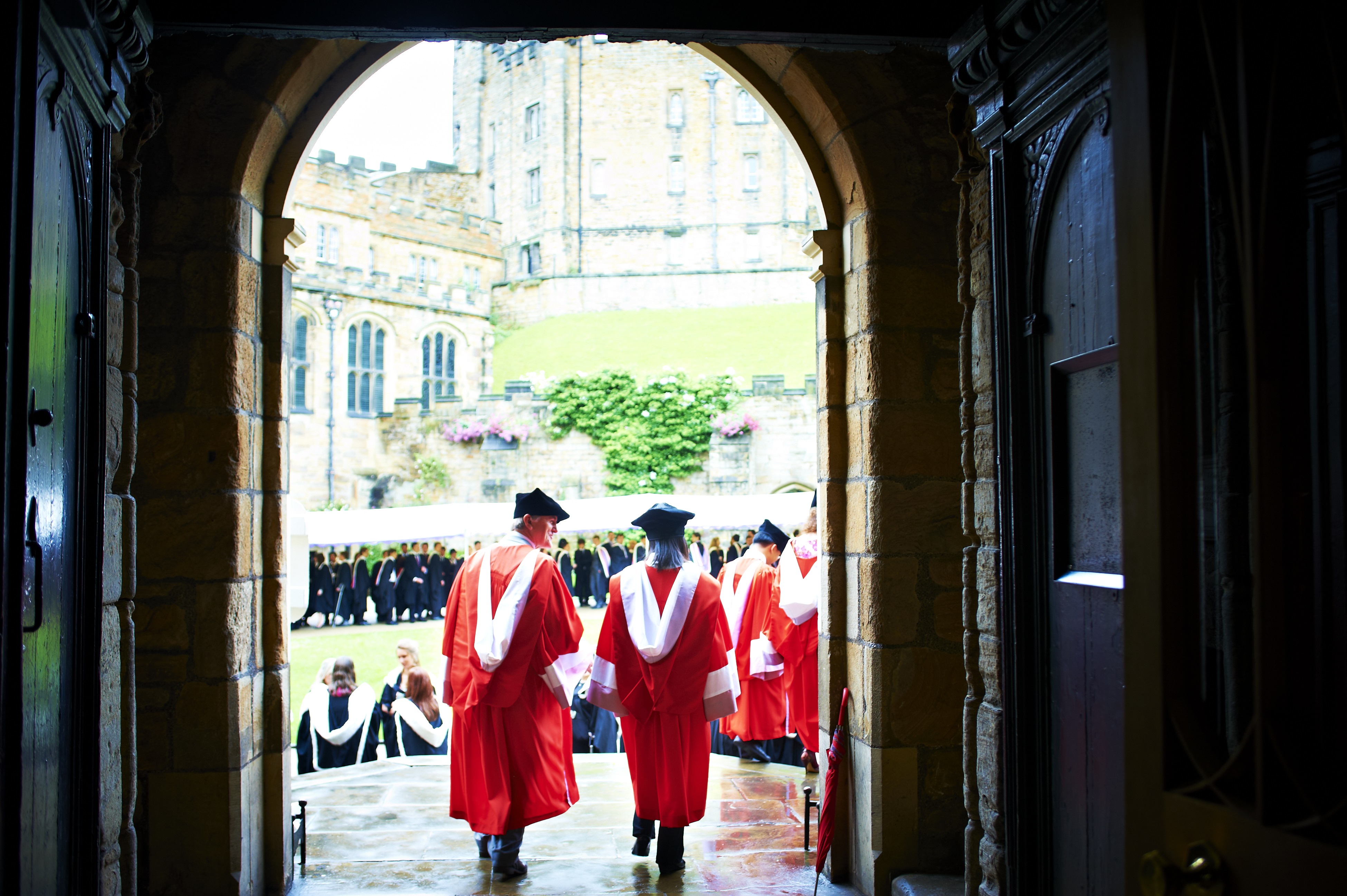 Stay Connected
Even after you have completed your studies you will always be a part of Castle.
From the moment you enter Castle on the first day of Freshers' Week, you become part of something very special. This doesn't change when you graduate. Our alumni are an integral part of our community, driving and shaping the future of Castle. Find out more about the impact of alumni support.

You can get in touch with your Alumni and Development Manager, Julia Bonner at castle.alumni@durham.ac.uk
Durham Castle Society
The Castle Society organises a range of events and opportunities from the annual reunion weekend, open to all Castle alumni, through to support for current students via funding for Wider Student Experience. By being a member of the Castle Society, our alumni have an opportunity to stay in touch with their peers and to network with the previous generations of graduates who have gone on to wide and varied careers across the globe.
University College Durham Trust is the College's charitable fund, which generously supports a range of scholarships and bursaries to Castle students as well as ensuring that we protect and preserve the College for the generations to come.
Visit the Durham Castle Society website for more information, including college news, how to arrange a visit to College and opportunities for getting involved. You can also find out how you can help the current generation by making a donation to the University College Durham Trust.
Let us know what you have been up to recently and tell current and prospective students your story
Let us know what you have been up to recently and tell current and prospective students your story
A Lasting Legacy
Legacy gifts enable Durham to continue to grow in stature, providing the environment for its academic staff and future generations of students.
Find out more
Get in touch
We'd love to hear from you! Stay in touch: