Adam Jeffrey Profile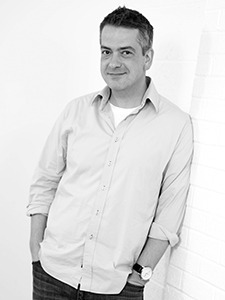 What year did you graduate?
1987
What subjects did you study prior to arriving in Durham?
A level: Geography, Geology and Maths.
Which degree programme did you study at Durham and why?
It was the subject I found most interesting at school, particularly at 'O' (GCSE) and 'A' levelsand we had a great staff team - probably the most encouraging and inspirational of any department at my school. I was not sure which Universities to short-list at first and Durham only "came onto my radar" when I had a chat with the Head of Geography at my school. He recommended it to me, saying he thought it was the best place in the country to study the subject and I took his advice to heart! It went to the top of my list and got exactly the grades I needed to get accepted, fortunately.
What were the highlights of studying at Durham?
I need to think of this in terms of both student and study life, albeit they are intertwined in my recollections of Durham. I have tremendously fond memories of my time as a student at Durham and those three years seem to have been full to the brim with memories I still cherish and friendships I still have. Playing a full part in College life (I was at Van Mildert and that proved to be a perfect choice) and becoming the College's first ever JCR Committee Chair, playing in a band and getting involved in DSU Entertainment Committee and feeling completely "at home" are strong impressions I retain to this day.
Highlights of studying Geography has to include our two week fieldtrip to Portugal towards the end of my second year. Not only was it my first time abroad, it helped create new friendships with fellow Geography students and strengthen bonds with academic staff. The cities and countryside were stunning. It was also a fascinating time to visit as, in 1986, Portugal had just joined the E.E.C. (as it was then) - very topical as the time of writing this (the day of our referendum on EU membership).
I focussed more on human geography from the start and I was particularly interested in economic geography and geopolitics. A stand out memory was our tutorial group being asked to prepare and deliver a presentation related to the American bombing of Libya in 1986. Our group took on separate roles - one was an American Government official, someone played the part of a key UN official and I got to represent the Libyan Govt. It all helped to sharpen our research, presentational and debating skills.
I also found it interesting to visit Consett - a town built for steel but one that to change in light of the steel closures. We visited the Phileas Fogg crisp factory and heard about how the Government's Enterprise Zone programme provided incentives to help business locate/re-locate to Consett which triggered an interest in regional policy.
I think my overall reflection is that there was something for everyone who chose the course, whether they specialised in human or physical aspects. It embraces such a wide range of topics that our College friends studying other subjects almost always tended to be fascinated by the scope of study work a Geographer.
What was the topic of your third-year dissertation?
'De-industrialisation and the West Midlands economy'. Not a cheerful topic! My research looked to map out the scale and scope of redundancies across the West Midlands conurbation from the mid/late 70s through the mid-80s and sought to explain changes in the industrial landscape. Thousands of jobs were lost in manufacturing in that period and whilst there has been regeneration and new industries and businesses that have come to replace "heavy industry", at the time of my dissertation it felt like the positive upturn in economic fortunes was not necessarily around the corner.
What are you doing now and how did your degree help prepare you?
I have been self-employed for the past 15 years, running my own economic development research consultancy practice. I did not know what I was going to do when I graduated. Teaching was a possibility as was Town Planning but, I was fortunate to get some work experience working for a consultancy firm that carried out research assignments for local authorities, Government Departments and the EU. That piqued my interest in that line of work and helped me secure my first job with them after graduating. I had 9 years in 3 public sector roles - all in the economic development and regeneration arena - and whilst I had no great career plan, each move up the career ladder did feel like a natural progression ("stepping stones") and I have always felt there has been a strong alignment between my employment choices and my University degree.
Geography stimulated my interest in things like regional policy, industrialisation, economics, the European Economic Community etc. and that has been a thread that has followed throughout my career.
Key skills that I had some grounding on from Durham and have utilised, and developed further, include research (literature and documentation review); primary research techniques such as the development, delivery, analysis of questionnaire surveys; data and statistical analysis; qualitative research - interviewing techniques to elicit candid feedback and opinion; and report writing.
All my work assignments for clients involve a significant amount of written work - from initial proposal stage (to try and secure the contract) through to meeting notes, questionnaires, writing funding bids, interim and final reports etc. The challenge of a 12,000 word dissertation - daunting as a 20 year old, would feel a relative breeze now. I noticed recently that a major study for a client evaluating a business grants scheme they operated resulted in a 17,000 word report. The work programme was detailed and intensive yet the final report took me 5 days to write.
What other skills did studying at Durham help prepare you for the world of work and your future career?
Working as part of team on some assignments; working under my own steam on others; an ability to seek out appropriate research and information sources and to sift, read and analyse written work and stats.
With hindsight, what else would you have liked us to have taught you?
I would have liked more awareness of career options available. The final year comes around quickly and it is easy to get towards revising for finals without necessarily giving too much thought to "what happens next?". Whilst the "Milk Round" gave us some exposure to some big corporate businesses, it was not clear on what options (beyond teaching) could be available to someone studying geography. I think - across the education sector as a whole - the more that can be done to develop partnerships with businesses (micro and SME businesses as well as the larger ones) the better - to help raise awareness of career options, to enable students to get a grasp of what tasks are involved in working for a business, and maybe short work placement opportunities.