Memories and Updates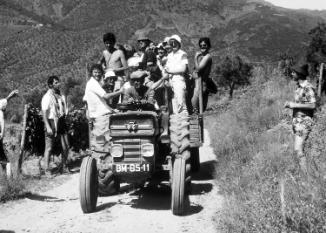 You will have many memories from your time at Durham, as well as updates on what you have done since leaving the Department. We want to hear about them!
Send us stories of field trips, lectures, seminars, social events, or anything that makes you remember your experience of studing for your geography degree.
Your story can be serious or funny, long or short. It might just be a piece of advice or a quote from a tutor or professor, or it might be that time you forgot your raincoat on a particularly wet field trip.
Or, let us know what you've been up to, and where your career has taken you after leaving Durham.
You can send your stories to us by recording a short video, or by simply writing the story down and emailing it to us. We would also love to see your old photographs from field trips, social events, or that opportune moment you had your camera at the ready!
Email us at:
Your Stories
Some of the photos and memories of the department sent to us by alumni and stories of where their careers took them after they graduated.