Clare Deasy Profile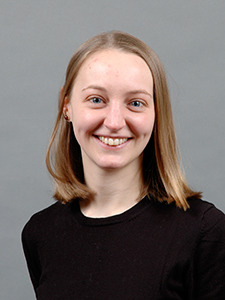 What year did you graduate?
2002
What subjects did you study prior to arriving in Durham?
A levels: Biology, Geography and Maths.
AS level: Further Maths.
Which degree programme did you study at Durham and why?
BSc Geography.
I wanted to know more about the environment we live in and what we can do to make it better, and a Geography degree offered me this an opportunity.
What were the highlights of studying at Durham?
Studying some really fascinating subjects, learning from experts and catching their enthusiasm. Living in a beautiful city and seeing a special side of Durham. Life as a student.
What was the topic of your third-year dissertation?
'Characterisation of step pools in an upland stream'. I looked at the morphology and flow characteristics of a small beck in the Lake District. This was my first introduction to river monitoring and started me thinking about water quality and why it was important.
What are you doing now and how did your degree help prepare you?
I work for Northumbrian Water, the water company supplying customers in the North East with drinking water and removing and treating their wastewater. My title is 'Catchment Coordinator', which means I help the company understand the impact of its operations on river water quality, and work with others to help improve river catchments. My degree in Geography provided the foundations for me to understand catchments, and sparked the interest in me to pursue further academic training through an MSc and PhD to gain specialist knowledge in this area. After working within research for a number of years, I am now applying my expertise in catchment management within the water industry.
What other skills did studying at Durham help prepare you for the world of work and your future career?
Studying Geography ensures students gain a wide variety of transferable skills, which you can hone and refine in the years after. Writing and reading skills are essential to get on the course and develop naturally, but the teamwork, presentations, data collection and analysis (use of Excel and statistics software) and IT and GIS skills which were introduced to me through my degree really helped me in my career. The understanding of the world that Geography brings also helped prepare me for life and work.
With hindsight, what else would you have liked us to have taught you?
I would have liked to have the chance to learn more about different opportunities in the world of work, and the different jobs that are available and the routes to get there, as the Department of Geography is now trying to provide for current students. Some work experience or a work placement would also have been valuable, if there had been an opportunity to undertake this in the summer months.