Louisa Barker Profile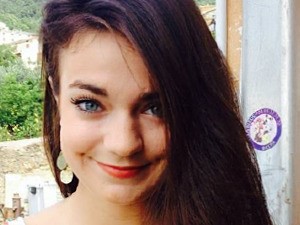 What year did you graduate?
2013
What subjects did you study prior to arriving in Durham?
A level: Geography, History and English.
Which degree programme did you study at Durham and why?
I studied BA Geography. At school I was drawn to geography because of its diversity: from climate change and natural hazards to globalisation, urbanisation and international development. I decided to take the BA course because human geography was the area that I found the most interesting - the elements of physical geography I enjoyed were also linked to their effects on people, such as how climate change and natural disasters effect populations. Also, I was aiming at working for an NGO so studying international development was of great interest.
What were the highlights of studying at Durham?
The highlights were the research projects based in Newcastle, Glasgow, London, Manchester and the rather more exotic Thailand! It is extremely rewarding carrying out your own research, proactively collecting and analysing data. As part of these different research projects I interviewed a wide variety of groups, including policemen, security guards, villagers in rural North East Thailand, rabbis, imams and MPs.
What was the topic of your third-year dissertation?
My dissertation 'Contesting Urban Space: The North Westminster Eruv and Alternative Rights to the City' examined plans for a Westminster Eruv, an Orthodox Jewish space. The paper was focused on urban geography and argued for a more nuanced understanding of public space, highlighting the limits of the binary concepts of public and private (domains).
What are you doing now and how did your degree help prepare you?
Since graduating, I have spent a year in Paris studying French. Geography encouraged my desire to travel to experience different places, particularly cities. I am currently interning at VSO (Voluntary Services Oversees) as a research and policy intern and the international development modules I studied at Durham have been an extremely useful. I am also about to start a Masters course at UCL in Urban Studies. My degree helped me get to this point because it was at Durham that I developed my interest in urban geography, supported by lecturers who shared and encouraged my passion. Also my dissertation research has resulted in a scholarship from UCL to continue my studies