Nicola Meldrum Profile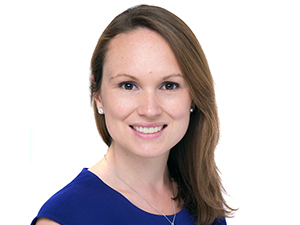 What year did you graduate?
2007
What subjects did you study prior to arriving in Durham?
A level: History, Geography, Religious Studies.
AS Level: Biology.
Which degree programme did you study at Durham and why?
Geography BA. This was a subject that I had particularly enjoyed and excelled in at school. I especially liked the cross-over between the human and physical side of the subject which I felt would offer me greater variety. The Geography Department at Durham was the top department for Geography in the country at the time of applying which is why I specifically chose to study at Durham.
What were the highlights of studying at Durham?
Studying under leading experts in the field of Geography.
Walking to lectures through Palace Green.
The collegiate system, which offered a strong sense of identity and community.
What was the topic of your third-year dissertation?
Islamophobia in London and whether this was a form of Revanchism (summary rather than exact title).
What are you doing now and how did your degree help prepare you?
I am a solicitor specialising in family law. I work at Rayden Solicitors based in Berkhamsted, Hertfordshire. My degree helped me develop key skills which I use daily in my role for example the ability to think critically. It also enabled me to develop skills in writing and drafting and the ability to assimilate large amounts which have become invaluable in the work place.
What other skills did studying at Durham help prepare you for the world of work and your future career?
Studying at Durham provided me with team leadership qualities and also confidence to mix with peers and those in positions of authority.
With hindsight, what else would you have liked us to have taught you?
Some guidance as to the adjustments and different expectations between studying for A-levels and degree level.
Some greater careers advice. I was unaware until relatively late on in my third year as to the process which would be involved by converting to law.