Riccardo De Rosa
Profile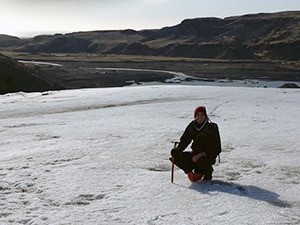 What year did you graduate?
2011
What subjects did you study prior to arriving in Durham?
A level: Biology, Chemistry, Geography and English Literature.
Which degree programme did you study at Durham and why?
Geography BSc. Having grown up in an agricultural setting in rural Wales, I have always had an affinity with the outdoors and maintained a great interest in the interaction between the natural world and human activity. Reading Geography at Durham allowed me to further develop my understanding of this interaction whilst at the same time affording me the opportunity to investigate some of the subjects most pressing and intriguing issues, most notably, changing climate, the future of Antarctica and flood mitigation.
What were the highlights of studying at Durham?
Simply so many to chose from; as remarked by Bill Bryson, the city itself is simply beautiful and, from a geographical perspective, having the city encased in a meander was itself particularly unique. The collegiate system is a real strength of the university and makes the sport that more competitive and the socials that more communal. However, the highlight for me was the opportunity to travel. Visiting destinations and being able to conduct my own research in areas that I simply wouldn't have ever visited is without doubt my best memory from my time in Durham.
What was the topic of your third-year dissertation?
Spatial variation in diffused nitrate concentration of the River Clewdog, North Wales.
What are you doing now and how did your degree help prepare you?
I am currently teaching Geography in one of England's leading coeducational boarding schools, Repton School. My degree enabled me to acquire a greater understanding of the geographical processes that take place around us and has been invaluable in allowing me to demystify complicated concepts to the students. Furthermore, the aforementioned fieldtrips and seminars that were on offer gave me the opportunity to work with a number of different people as part of a group, preparing me perfectly for working as part of a team in a thriving department here at the school.