Richard Thomas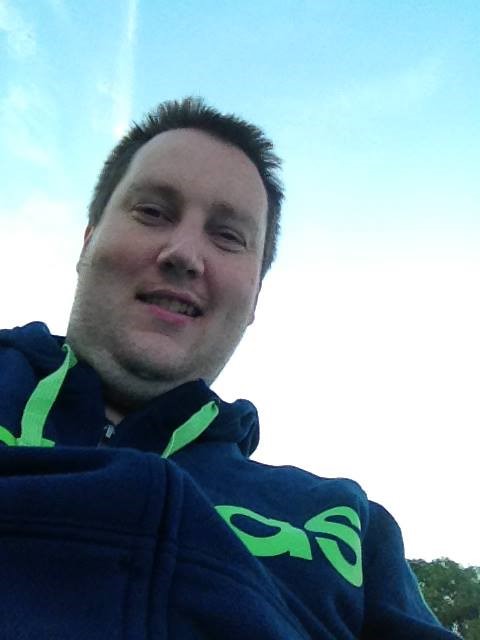 What year did you graduate?
I was due to graduate in 2003 from Durham, but illness meant I had to postpone my studies, I eventually finished my degree at Cardiff University in 2007.
What subjects did you study prior to arriving in Durham?
A-level Geography, Mathematics and Physics.
Which degree programme did you study at Durham and why?
I came to Durham to study Engineering and completed my first year of the MEng before switching to BSc Geography. This allowed me to study modules in Physical Geography, Human Geography, Geology, and Geographical Information and Techniques. I loved the fact that I was able to develop and show off my numeracy, literacy and computer skills. On the one hand I was learning about ancient Geological and Geomorphological timescales, using the latest computer and mapping science and how it applied to Dryland Geomorphology and Karstland Environments. At the same time, I was getting a thorough grounding in Political and Economic Geography, Contemporary Themes in Urban Geography, and Development Themes such as Climate Change and Globalization. The course really gave me a taster of all kinds of Geographical approaches, and I have to say I found it very difficult to choose a pathway to specialize in, or in my case a Dissertation topic.
What were the highlights of studying at Durham?
I found that each lecture broadened my mind and gave me food for thought. I enjoyed researching for and writing essays. The field trip to Gran Canaria was a special highlight for me, the weather was fantastic, a real contrast from the Northern December we had left behind. We spent a glorious week mapping a dry valley, assessing its historic and recent geomorphology and hydrology. We also had a great couple of trips to the local karaoke bar which will always be remembered!
What was the topic of your third-year dissertation?
Initially I chose an economic title for my dissertation: "Investigating the Realities and the Fallacies of Welsh Economic Development", but I really struggled to get to grips with how I was going to produce this on time. My mental health was suffering, partly due to the stresses of work but also as I was trying hard to launch a separate career as a rock musician at the same time! Unfortunately, this opus never got written, as I postponed my studies. I did, however, discover a fledgling interest in Renewable Energy, which dovetailed with my Geography and Engineering studies both at Durham and later at Cardiff University. I completed my BSc in Marine Geography at Cardiff, with a dissertation entitled "Assessing the Optimum Location for a Tidal Energy Turbine" which involved using Geographic Information Science and mapping techniques to produce an interactive layered digital map.
What are you doing now and how did your degree help prepare you?
I worked in several temporary jobs in my twenties, each of which provided new challenges, from volunteering as an English Teacher abroad in Romania, on a Tall Ship as a crew member, and as a conservation worker, to working in retail for Tesco, health for BUPA, manufacturing, hospitality, surveying, and in leisure for Cardiff Harbour Authority. None of these were exactly what I thought I wanted to do for a living, but they helped me survive, and I was able to put my unique skillset to good use in a variety of situations. As the rock band broke up, I went back to playing more sport and trying to get fit and healthy again. Essentially, I missed the boat on establishing a sought-after graduate career, but I gained many useful life experiences, and contributed many useful innovations to the world. Despite suffering from ongoing illness, I have maintained my interests in Geography, Engineering, Economics, Physics, Urban Design, Music and Sport, by continuing to read widely and participate in discussion. My main role now is to assist my wife in her career as a secondary school teacher and Head of Department, play guitar occasionally, and just be an all-round good guy!